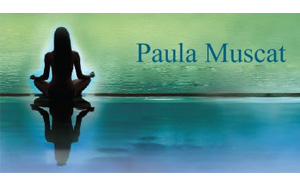 Paula Muscat
Visual Guided Meditation / Reiki and Isis Lotus healing therapist
Paula Muscat
---
Focus areas
Headaches
Stress management
Love
Guided journey
Muscle tension
Mediation
---
Paula Muscat is a certified clinical masseur who uses massage as a tool for deep relaxation,stress reduction,relief of muscle tension and stiffness,blood circulation,relief of tension related headaches and to strengthen the immune system in order to prevent disease.

Paula is certified teacher for Visual Guided Mediation classes,This form of meditation is a great way to introduce yourself to the benefits and ways of training your mind through the use of imagery and mental visual aids, I will take you on a guided journey to help calm and heal your senses .

Massage

Massage has become a very important part of Health care today due to the positive effects it has on our Physical,Mental and Emotional states.

Massage is very beneficial in producing a calmer mind and an increased capacity for clearer thinking which in turn gives a greater sense of being unified and in harmony with ones self and surroundings.

Reiki

Paula is also a Reiki Practitioner who is able to channel Reiki Energy which comes from a higher source of unconditional love.It helps to completely harmonise the physical ,mental,spiritual and emotional bodies.
---