PB Consultancy Ltd
Various practice locations in Cairns
Cairns QLD 4870
Loss
Cannabis
Wellbeing
...
Want to find out my availability, pricing or opening hours? Click on Send Me Details Now to get started.
Clicking on the Send Me Details Now button opens an enquiry form where you can message Paul Burton directly.
Wanting personal and professional growth and development and to stop any cycle of negativity impacting upon your progress ? Paul has the worldly knowledge, skills and fifty plus years life experience over change in six countries which will benefit you in reaching your goals.
Psychotherapy, counselling and supervision
---
PAUL BURTON
Clinical Social Worker, Coach,Counsellor, psychotherapist and Supervisor
BA (hons), DIPTA Psychotherapy
MAASW, 208852
SWE (social work England) reg 22170
Based in Cairns
Urgent mobile consultancy at your work place and at your home.
Skype and telephone counselling and supervision across the world.

A Paraparetic Social Worker,
I have amassed considerable experience which includes paid and voluntary work in six countries; USA,UK, Ireland,Finland, Japan and currently Australia; Child protection services and trainning and education in alcohol and other drugs remotely in Northern Territory and The Cape, Northern Queensland. This has given me insight and know how in supporting and addressing Australian Indigenous and Torres Strait Islander people's personal, political and cultural barriers towards independence, free will and autonomy as individuals and as a group.
2015 - Cert IV in Training and Assessment TAE40110
MAY 2019- Provide First Aid HLTAID003-Status of Attainment
2012 - Certified Social Work Supervisor (AASW)
2012 - Registered counsellor for Veterans & Veterans families- VVCS
2010 - Work Cover Approved
2007 - Medicare Provider mental health care professional
Assessment, Analysis and Action
---
Psychotherapy is concerned with developing the Adult capacity to create a coherent narrative through the dismantling of defensive structures within the client. I have practised psychotherapy since 2002

I aim to integrate psychotherapy, counselling and social work intervention in assisting people with addressing their concern. This may include the following:
Personal and professional development & growth
Support in connecting you with society and available resources through active participation of care givers and others within your community
Addressing Conflict, Confusion & Development Deficit
Family and relationship discord
Stress, Anxiety & Depression
Trauma and Crisis Intervention
Critical Incident De-briefing
Mindfulness and Relaxation
Child Protection
Grief and Loss
As a member of the Mental Health Professional Network, I provide Medicare rebate under Better Access to Health (BA) and Access to Allied Psychological Services (ATAPS).

Ask your General Practioner (GP) for a Health Care Plan. You may be eligible for a Medicare rebate
---
Curious Care Consultant
People attend for professional help because they want to be rid of the presenting problem. They want to understand and they want results. I use an actionistic approach and a solution focussed approach, not a problem focussed approach to problem solving. This includes and is not limited to the following;
---
Transactional Analysis Psychotherapy(TA)
TA has developed since the days of Eric Berne, the founder of TA and author of the classic book 'Games People Play' (1964).

Eric Berne's Transactional Analysis was intended to unsettle a client's familiar, defensive frame of reference...

"The task of the transactional analysis therapist is to facilitate the client's reflection on the ways, reasons and beliefs in his or her style of relating so that the client has the choice to change how he or she relates"
---
Personality Adaptations
The culmination of work over twenty years brings together a comprehensive research into personalities. This incorporates Process Communication (Ware, 1983) and the work of Kahler and Capers, (1974) and is compiled in a book by Vann Joines and I Stewart (2002) called Personality Adaptations.

This model offers greater understanding not only to individuals but also to the understanding of the many different cultures; certain adaptations are reinforced by the culture.

Central to the model of personality adaptations is that each person's personality adaptation has its own unique characteristics. Insight and awareness into your personality type and process type of communication provides a wealth of information which aids in breaking down your defences and learned patterns of behaviour in enhancing your personal and professional development towards self-actualisation. It provides a balanced view of an individual and it is easy to follow.
---
Know your personality
In thinking about your personality adaptations it's worth asking yourself the following eight questions;
What do you do under stress?
What do you normally do to try to meet the expectations of others?
How do you relate in social situations -engage or withdraw?
How do you problem solve-active or passive?
Do you know your process of thinking, feeling and behaviour?
What limiting messages did you receive in childhood?
What is a typical set of broad issues for you to change?
What specifically do you want to change today?
---
Solution Focussed Brief Therapy (SFBT)
Brief Therapy - " Not one more session than is necessary to develop a satisfactory solution".
Solution-What do you want to take from this first session?
Possibility-What has improved since you booked this session?
Vision - After today what will be the first sign of improvement?
A Miracle - What's different that tells you the miracle happened?
A useful exception- A time when this problem was absent?
Scaling from 0-to-10-How will you notice an increase?
Survive or - What can you do now to thrive?
End of session break and review- compliment and validate.

"The stronger person is not the one making the most noise but the one who can quietly direct the conversation toward defining and solving problems." Aaron T Beck (1921)

When faced with a problem you have three options: Stay with it and adapt.....stay with it and challenge.....or leave, (abid).
---
Cognitive Behavioural Therapy (CBT)
SMART Goal Setting:
Specific enough to be verifiable
Measurable,challenging and substantive
Achievable in keeping with the clients values
Realistic and sustainable
Time bound set in a realistic time frame
---
Dialectical Behavioural Therapy (DBT)
Distress tolerance...by building up resilience
Mindfulness...experience the present moment...overcome negative self judgements
Emotional regulation...help recognise what you feel and observe without overreacting.
Interpersonal effectiveness to express your beliefs and needs...set limits...negotiate solutions...with respect and HOPE.
---
HOW ? to negotiate:
Relax...accept....calmly

Avoid...the aversive

Validate...the others needs or concern

Examine your values...how do you want to be treated?

Neutral voice...keep anger and contempt away.
---
Neuro-Linguistic Programming (NLP)
Post-traumatic stress relief; four sessions:
2. Critical Incident Debriefing (CID).3. Double Dissociation Phobia Cure (DDPC).4. The Circle of Excellence- A positive visualization excercise.
---
Acceptance and Commitment Therapy (ACT)
As a simple way to summarize the model;

ACT views the core of many problems to be due to the acronym, FEAR:
Fusion with your thoughts

Evaluation of experience

Avoidance of your experience.

Reason giving for your behaviour.
The healthy alternative is to ACT:
Accept your reactions and be present

Choose a valued direction

Take action' Embrace your demons, and follow your heart'. (R Harris)
---
Psychodynamic Psychotherapy
Treatment is insight orientated and is aimed towards the opportunity to be free of unconscious controls.

Reik quoted Freud "When making a decision of minor importance, I have always found it advantageous to consider all the pros and cons. In vital matters however, such as a choice of mate or profession, the decision should come from the unconscious...in important decisions of our personal life, we should be governed by deep inner needs of our nature".

"A thing which has not been understood inevitably reappears like an unlaid ghost. It cannot rest until the mystery has been resolved and the spell broken". (Freud 1909)

"How we make meaning of our experience is where the cure will be recognized and integrated" Lee, in Tudor (2002, p173)
---
Relational psychotherapy
The defining features of relational psychotherapy entail the sensibility and empathic interventions of the therapist through a transferential relationship with the client towards Deconfusion.

A metaphoric 'holding' of the client by a non judgemental therapist and an invitation to the client to voice his or her feelings and thoughts of the therapist can be uplifting. Self disclosure of the therapists counter transference can aid therapeutic intervention by exploring how the therapist maybe contributing to the client's experience.

What is Transference?

Transference constitutes the central dynamics in the relationship, the understanding, analysis, and working through of transference is seen as central to the cure of the patient. (W F Cornell & Helena Hargaden, Editors.)

A transference reaction means that you are reacting to someone in terms of what you need to see, you are afraid of or what you see when you know very little about the person. This all happens unconsciously.
Greenson (1967) described transference as the emotional experience of a person that does not befit that person and which actually applies to another. A person in the present is inappropriately reacted to as though he or she were a person in the past.

Some therapists refer to transference as a "projection". In this case you are projecting your own feelings, emotions or motivations into another person without realizing your reaction is really more about you than it is about the other person. We have a tendency to see in others what we dont wish to see in ourselves.

What is Deconfusion?

Deconfusion is a type of "' inarticulate speech of the heart'( Morrison,1983) that communicates to the therapist through Behaviour and coded language what cannot be verbalized directly".It requires that the therapist be emotionally available and open to letting the relationship impact him / her.

This with the metaphoric 'holding' of the client by a non judgemental therapist. I suggest the Three S's;
What matters is the Sensibility of the therapist with the capacity for continued Sensitivity, in working with a set of Skills.
---
Alcohol & Other Drugs
For more information please CLICK HERE.
---
Acronyms I refer to in my practice include:
A.G.E....Empathy, Genuineness, Acceptance

Three R's .....
Resonate, Relate,Reason

S.A.L.T.
See-Ask-Listen-Tell.

Four R's in communication;
Receive, Reflect, Respond, Respectfully

5 A 's;
Ask
Assess
Assist
Advise
Arrange
---
My commitment to you
As a curious care consultant I aim to facilitate your self-improvement by working together through timely and considered clinical intervention;

Through dialogue of our thoughts, feelings and behaviour together we can assist in your personal growth and personal change in reaching your desired goals;

I offer a safe and supportive place for us to talk through any difficulties and concerns we face and then put into action any agreed plans;

Through self-awareness with access to personal resources you can manage your daily life stress at home and at work. You can make positive contact with family, friends and community;

I will facilitate you to make use of available resources. You will be encouraged and empowered to benefit from your own development and growth with aid from supporting services within society;

Responsive, resourceful and robust, I am committed to providing impartiality, acceptance and respect with integrity. Mindful of cultural diversity and difference, your privacy and confidentiality is assured.
---
Supervision, Contract and Confidentiality
Supervision
Supervision involves discussion with a more experienced practitioner concerning the effectiveness of the supervisee's work, sometimes illustrated by tapes. This process provides protection for the client and also, for the professional position of the practitioner. It monitors legal and ethical issues.

As a certified supervisor for social workers with the AASW, I offer a facilitative, administrative, educational and learning experience for practitioners of all disciplines who seek professional supervision. With insight into your best learning style we will address;

The Function- Supportive, educational and administrative aspects.

The Role- Personal and professional development and growth.

The Purpose- To assist you in the development of skills and expertise so that your clients receive best practice.

Contract

There is joint responsibility both within the therapeutic alliance and within the supervisory alliance.

The Contractual Method:
Is mutual; Parties take responsibility for the process and the procedure.
It contains the client's explicit intention for change and formulates realistic goals.
There is an Adult to Adult therapeutic partnership and relationship.
Confidentiality

Confidentiality is essential for the creation of a working therapeutic and supervisory relationship. The content of the session(s) is private and will not be disclosed, except in the case of risk of harm to you or to others.
---
Social work and Psychotherapy
Essential to social work is the recognition that individual needs are influenced by socio-political and economic factors. This interactive dual focus of analysis; Individual and Systemic (private and public) distinguishes the theory and practice of social work from other helping professions.

As an accredited mental health social worker and a registered psychotherapist, I am a member of the following professional associations and I abide by their boundaries and code of ethics:
The Australian Association of Social Workers (AASW)
Social Work England SWE
I hold a valid Ochre card for work with children in the Northern Territory and in Queensland respectively
---
About me
I am a British national and Australian citizen, aged over 50 years old, born and raised in the north of England and married with a son and two grand daughters. Prior to social work I competed internationally in amateur boxing and professional boxing for over fifteen years. I also, contributed in community activities towards the development of disaffected youth and others.
I am a post graduate from Oxford Brooke's University and I have trained in Transactional Analyst Psychotherapy over the past twenty-seven years.
"The reality of the other person lies not in what he (or she) reveals to you, but what he (or she) cannot reveal to you. Therefore, if you would understand him ( or her) listen not to what he (she) says, but rather to what he (she) does not say". (Khalil Gibran)
"Carpediem...seize the day...I went to the woods because I wanted to live deliberately. I wanted to live deep and suck out all the marrow of life, to put to rout all that was not life and not when I had come to die I discover that, I had not lived". (John Keating, dead poets society, 1989)
With a passion for life I thrive on challenge!
---
My objectives
I won't waste your time.
Get in, get it done and get on with pursuing your objectives which include but are not limited to;
Improved relationship with your loved ones ?
Better understanding of your work place and managements?
Overcoming life stress, trauma grief and loss?
Better understanding of yourself and how you impact on others?
How to change your habitual behaviour which reduces, restricts and limits you.
How to reach your full potential?
Who am I ?
NOW you are reading my web page. NOW is the time to 'seize the day'.
See yourself fulfilling your dreams;
Take this OPPORTUNITY and Contact me NOW.
---
Answers to Questions you may ask?
Medicare rebate available? Yes. See you GP and request a Care a Plan referred to Paul Burton Approved Mental Health Social Worker. Contact; pbconsultancyltd@gmail.com

Bulk billing ? Yes. See you GPand request a Care a Plan referred to Paul Burton Approved Mental Health Social Worker.
Where am I located ? I have three premises in Cairns City and I can accommodate your needs to meet at other suitable premises.
How long are the sessions ? 50 minutes

What do you charge per private session ?
Counselling $90-$135
Medicare Rebate allowance where appropriate.
Psychotherapy $100. Supervision $100

What is the difference between counselling and psychotherapy?
Please see my web site.

How many sessions will I need ?
Not one session more than you believe you need
---
FOR MORE INFORMATION about the best services for your needs or to organise an appointment - just give us a call!
---
Service categories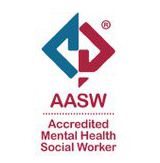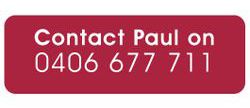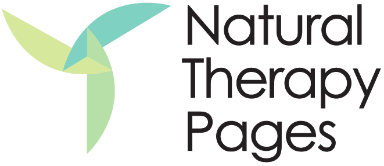 PB Consultancy Ltd