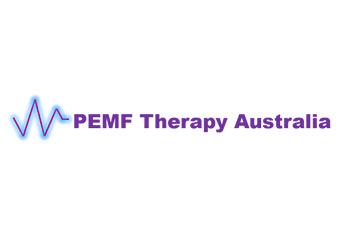 PEMF Therapy Australia
Want to find out my availability, pricing or opening hours? Click on Send Me Details Now to get started.
Send Me Details Now
Clicking on the Send Me Details Now button opens an enquiry form where you can message Gary Woolums directly
Healing Through The Power of Technology: Discover how PEMF therapy really works to heal your body faster
Electromagnetic Healing Technology
Servicing area
PEMF system rentals for all of Australia
---
Focus areas
Telehealth
Energy
Inflammation
Detoxification
Circulation
Lifestyle
---
---
How Does PEMF Therapy Work?
Many clinical trials have demonstrated that PEMF Therapy works by stimulating cells electrically and magnetically, which in turn stimulates the biochemical and physical metabolic processes within the cells to work more efficiently. The body is a bio-electrical organism... not just biochemical. All cells have a scientifically measured energy potential or voltage. This has been known for over a century.
PEMF Therapy increases the cellular membrane potential (voltage), which opens the ion channels through the cell membrane or makes the cell wall more permeable. This increases the efficiency of oxygen, water and nutrient absorption, while at the same time, improves the elimination of carbon dioxide and metabolic waste products. Literally, you have more energy and therefore metabolic efficiencies improve.
The two most significantly reported benefits of PEMF Therapy are decreased pain and improved sleep. It also reduces inflammation, relaxes muscles and tendons, decreases nerve irritability and stimulates tissue healing. PEMF Therapy generally increases the body's cellular voltage or energy potential to facilitate the body's innate ability to do what it needs to do in order to bring about balance and homeostasis.
What Are PEMF Therapy Sessions Like?
A PEMF treatment will last approximately 60 minutes, possibly longer depending on the individual circumstances. The first part of the treatment is to lay down on a full body mat for ten minutes where a natural magnetic field within the earth's biological window (.5 Hz to 15 Hz) is pulsed through your body (Hz = cycles per second). Most people feel absolutely nothing, Sometimes there's a slight tingling or warmth due to the increased circulation... otherwise, nothing is usually felt.
The second part of the PEMF session will look at providing a more localised application of the magnetic waves to specific areas of the body that may be experiencing difficulty using a pillow pad or the iMRS probe or wand. Both provide a means to apply the proven square-tooth magnetic wave while the full body mat uses a triple saw-tooth magnetic wave.
Treatment frequency can be every other day, every two days, once a week. It depends on the specific circumstances of each individual. I've had particular success treating people with a day in between treatments with four to six treatments for achieving a beneficial result. After that then treatment frequency can then be reassessed.
People typically notice something after 3 to 6 treatments and therefore get a sense of the general direction the therapy is heading towards. Again, this can be very individual.
The treatment is inherently safe – only natural magnetic frequencies are used, which fall between the 'biological window' of the earth's natural frequencies or .5 HZ– 15 Hz.
There are no known major side effects of PEMF therapy using low frequencies and magnetic intensities of the earth's natural frequencies throughout the body.
What To Expect After PEMF Treatments?
Here's what some people say they experience after a treatment session:
Less pain
Greater range of motion in joints
Increased energy
Increased sense of well-being
Improved sleep
Please note that any improvements can usually last from 4 hours to 6 hours... sometimes longer.
It depends on the severity of any condition, your overall health, your lifestyle and other variables. Repeated sessions tend to extend the length of improvement.
Request your booking now so you can accelerate your body's healing process.
Services
PEMF Therapy Session, Rental or PEMF System Sales
1hr
Energy Healing
Magnetic Field Therapy
Bioresonance Therapy
Pulsed Electromagnetic Field (PEMF) Therapy
Energy Healing
Magnetic Field Therapy
Bioresonance Therapy
Pulsed Electromagnetic Field (PEMF) Therapy
PEMF therapy sessions take approximately an hour.
Qualifications
Certifications From The Association of Pemf Professionals In General Pemf and Human Pemf
---