---
Food Intolerance and Allergy testing . We offer accurate, laboratory 'food intolerance and allergy testing'.
Are you keen to get to the root cause of a number of health problems such as digestive health, fatigue, eczema or skin conditions? Perth Allergy Clinic has been especially established to focus on resolution of Allergies and Food intolerances; we are conveniently located in West Perth opposite the beautiful Harold Boa's gardens. Perth Allergy Clinic is a division of the renowned Centro Health Natural Health Clinic.
We ask you to consider carefully the information on this website and how it might offer you a pathway to resolving long standing and persistent symptoms that you may suffer. We offer a science-based allergy identification process that could be the most valuable decision you take on your journey to eliminating suffering.
Meet Our Team
---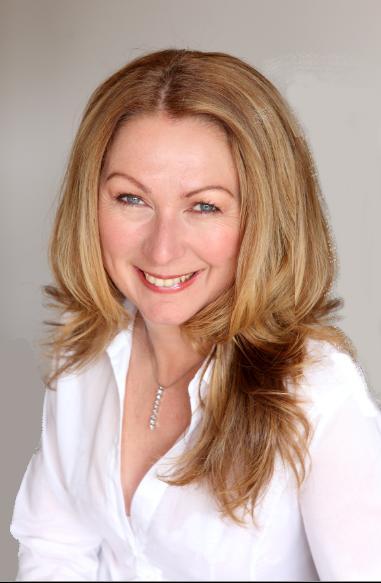 Susan Carr ND
Naturopath and Clinic Principal
Susan is an experienced Naturopath and respected clinician and the leader of The Perth Allergy Clinic Team.
In the more than 16 years since she has been in clinical practice her aim and goal in her career has always been to provide a supportive and caring environment through some of the most difficult and emotional situations when it comes to fertility management. Susan has a strong passion for fertility and this passion has led her to manage many complicated but successful pregnancies with rewarding outcomes and happy couples.
About 5 years ago whilst seeing more and more babies and children suffering with allergies it became apparent to Susan that there was a significant void in the management of these childhood conditions. So for two years whilst still working within Centro Health, Susan researched many aspects of allergy and G.I.T management.
With many successes, the word spread and so Susan decided to dedicate a section of the clinic to the management of allergies and so Perth Allergy Clinic was born.
Susan wanted to create a clinic to cater for all kinds of allergies from hay fever through to hives. Today Susan is proud to offer many forms of Natural Health solutions validated by science and clinical trials.
Susan says:
"At first this journey was very challenging but now with over 5 years of clinical experience and research in the field of Allergies it has become so rewarding to be able to make a difference to both children and adult's health.

I feel very blessed to have many successes in this complex field.

Also, I am so lucky to have a team of well qualified Naturopaths and Nutritionists all experienced in the management of allergies and gut health."
---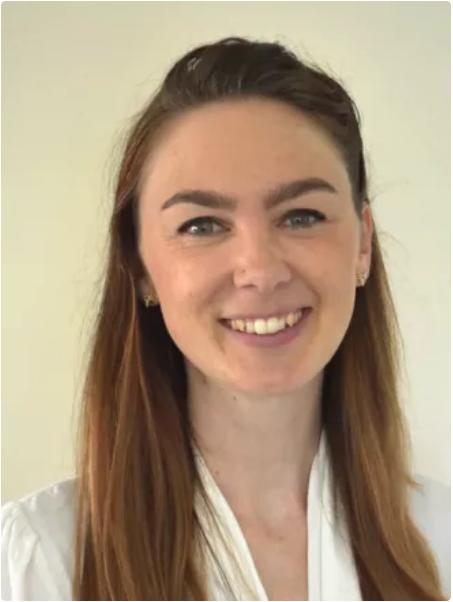 Rhéa Plant BHSc (Nat) Ad Dip (Nat) PGC (Psych)
Naturopath and Allergy Advisor
Specialises in Allergy and Food Intolerance; Energy and Wellbeing; Gut Function; Immune Health; Inflammation and Pain; Nervous System Disorders (Stress, Anxiety, Depression)
Rhéa is a qualified Naturopath, having graduated from Endeavour College of Natural Health with a Bachelor of Health Science in 2008. Rhéa's interest in Nervous System Disorders has led her to return to study, and she recently completed a Post Graduate Certificate of Psychology through the University of Liverpool.
With a strong history of identifying and managing allergenic presentations, Rhéa truly believes that healthy gut function is the cornerstone of wellbeing. Through engagement with Industry leaders and by keeping up to date with emerging evidence, she is able to help her clients navigate the Natural Health Industry and understand the importance of microbiome (gut-bacteria) function.
Rhéa has an extensive history of working in the Natural Health Industry and understands the benefit of incorporating Functional Testing to achieve truly holistic, integrative health outcomes – individually tailored to each unique client. Rhéa is passionate about using research proven treatment approaches, and she works closely with her clients to support education and ongoing engagement with their health outcomes.
Rhéa is an avid gardener and yogi, and loves to incorporate accessible lifestyle modalities as part of her clients' treatment programs. In this way, she is able to support her clients to achieve their best health and wellbeing potential.
---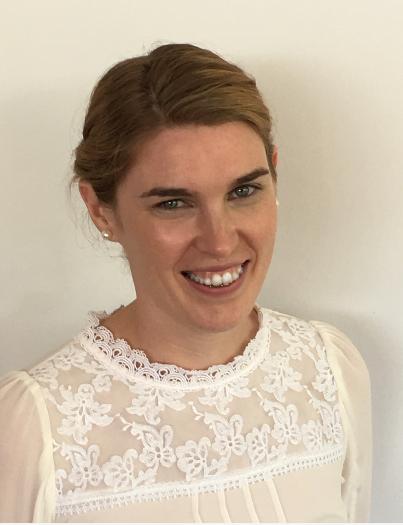 Jennifer Gallanagh MSc. BSc. Adv Dip (Kinesiology)
Nutritionist and Allergy Advisor
Jennifer loves food and nutrition and helping people improve their diet. She truly believes in the phrase "you are what you eat" and wants her clients to be the best versions of themselves they can be by eating nutritious foods to suit their individual needs. Her background in food biotechnology gives her an understanding on the make up of food which can help when breaking down different foods to see if the sensitivity is from one component which makes up the food.
Jennifer understands the frustration that people who have food allergies and intolerances might have with their diet so she goes through her clients likes and dislikes, their cooking abilities and the time they have to come up with simple yet nutritious meal plans which will help clients achieve their nutritional goals.
She has always had an interest in natural medicine which is where she discovered the wonderful modality – kinesiology.
She started her kinesiology journey a number of years ago when she suffered sharp severe stomach pains and after visiting numerous doctors she went to see a kinesiologist. On the first session the kinesiologist told her to stay fish for a short time and from then she experienced the changes kinesiology made to her both physically and emotionally. After a number of gentle kinesiology balances her body was able to cope with fish and Jennifer was able to go out and enjoy fish and chips without a care in the world.
After studying kinesiology, Jennifer realised how much it can help people and not just for food allergies or intolerances but for hayfever, dust, washing powders, dog hair and so many more of the everyday intolerances people suffer from. When she finished her studies she joined the Perth Allergy Clinic when she saw the wonderful work they were doing for clients and how like Jennifer they truly want the best for all their clients.
Kinesiology is non-invasive for the client, it uses a process of gentle muscle monitoring to gain an insight into the muscle patterns and is able to assess how the body is functioning and locate the body imbalances.
Jennifer will look at different substances and how they affect the muscle and work on a plan with her clients on working with those which are causing the most stress to the body . The gentle correction techniques will incorporate sound therapy, acu-point therapy, chakra clearing and emotional stress diffusion to help with the natural healing process and clear these blockages and bring the body back to balance.
Kinesiology provides an alternative method of investigating allergies for those who do not wish to have a blood test so is perfect for children and infants where blood tests can be rather traumatic.
Kinesiology is suitable for all ages from birth onwards however there are many adults also that also prefer to utilise kinesiology for their health needs too.
---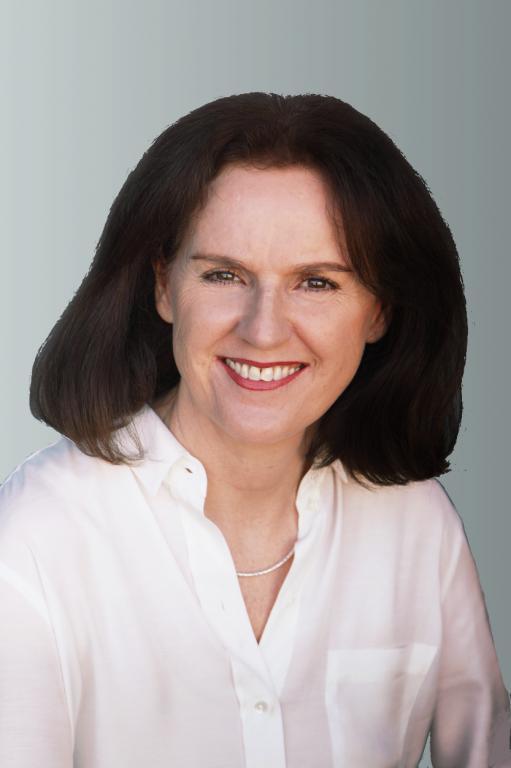 Gwendy Lawrence ND
Naturopath and Allergy Advisor
Gwendy studied at the Perth Academy of Natural Therapies, graduating with an Advanced Diploma of Naturopathy in 2004. She is a fellow of the Australian Natural Therapists Association.
Her passion for treating allergies and food intolerances comes from her personal experience. She raised three boys who have suffered with both conditions and has successfully treated them through Naturopathy.
Gwendy enjoys all aspects of naturopathic practice but has a special interest in allergy treatment, food intolerance and organic skin care. She is the founder of Purity Organics which has a wide range of skin care products made with only the finest organic ingredients. Her products are carefully crafted and are suitable for all skin types including sensitive skins.
Gwendy believes that with proper assessment, monitoring and coaching, the body mechanisms can be shifted into optimal functioning.
Gwendy is here to support your needs through her understanding and knowledge in her field.
---
Our team are here to help you.
Click the link below to read about the tests that we offer.
See our main web-site

Click here to go to AToL testing options
for more information on Allergies, Food Intolerance and the Services and Help that we offer.
---
Call to discuss how our allergy services can benefit your specific needs, or to book your first appointment today!
---
Disclaimer: Perth Allergy Clinic is a division of Centro Health. Our expertise is in Natural Health. Wherever possible we recommend the use of natural remedies that have been either clinically trialled or have been used in the public domain for extended periods of time. The testing services we offer for IgG and IgE are through accredited laboratories in Europe. In some cases the services of an immunologist may be appropriate to address certain allergic or intolerant conditions. Neither Perth Allergy Clinic nor Centro Health offer immunology expertise or services. Our services are limited to the provision of third party testing and advice relating to the information contained in the testing reports as well as naturopathic and nutritional advice. Clients using our services should satisfy themselves that immunology services are not required to address the issues that they wish to address.