Find a Deep Tissue Massage Therapist in your area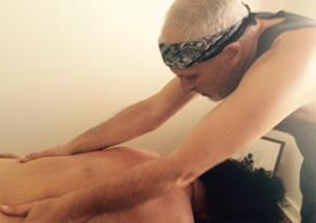 Member since 2017
Perth Ka Huna
Healing art
Fitness
Lifestyle
...
Want to find out my availability, pricing or opening hours? Click on Send Me Details Now to get started.
Clicking on the Send Me Details Now button opens an enquiry form where you can message Luciano Del Pio directly.
Ka Huna Massage is holistic, rejuvenating & healing for body, mind & soul. A Safe, Supportive & Nurturing environment for self-healing.
Perth Ka Huna
---
Ka Huna Cloud Massage



Experience a holistic approach to rejuvenation and healing for body, mind and soul.




Refresh your body




Clear your mind




Honour your soul



Ka Huna bodywork originated in the Pacific region and was used during Rites of Passage as a transformational massage and healing system. It is also known as Hawaiian Temple Style Massage and 'Lomi Lomi'.
This beautiful form of bodywork provides healing by balancing the body-mind in its physical, emotional and spiritual dimensions.
The mystical power of this healing system goes beyond what words are able to express. When experiencing Ka Huna bodywork people are amazed by the energy they receive from the healing sessions.
---
Some Testimonials….
"….Luciano comes straight from the heart and is not only an incredible respectful skilled masseur but a great healer as well. I have experienced this several times and I not only recommend him but think this is something you should gift to yourself and friends." Jill
"…..I just feel happier!" Liljana
---
KA HUNA BODYWORK BENEFITS





Instils a calming sense of peace, clarity and deep relaxation.






Releases deep seated neuromuscular tension and allows energy to flow more freely






Treats lymphatic, immune, circulatory, respiratory and digestive systems to promote improved health, fitness and flexibility, and can assist healing of injuries.






Helps to release fear, anger, grief, guilt, negative beliefs, self-criticism and traumatic memories






Offers an opportunity for self-awareness, self-acceptance and self-love






Generates an overall sense of well-being, vitality and empowerment






Enhances life with love, happiness and balance



---
WHAT HAPPENS
This is strictly non-sexual service.

A safe, clear and supportive environment is created with each session, to help facilitate each client's experience of self-healing!
A short consultation will take place prior to each session, which helps decide on the best treatment for the session.
During the massage, it helps to focus your attention on your breath.
Each inhalation offers a chance to draw fresh energy and inspiration into the body-mind and each exhalation, an opportunity to dissolve tension, to let go of anything that limits you, deepening your experience of relaxation.
Feel free to communicate during the massage if you feel discomfort or the knowing to express a particular need.
It is often described as a dance or a journey over different landscapes of emotions, sensations or experiences. Each session will be different and unique to what is happening for you in that time and space. All is Welcome Here!!
Drink plenty of water after a massage as this assists in the de-toxifying process and it's also great to go for a swim in the ocean afterwards to re-connect with nature.
Ka Huna bodywork affects people differently. In the days following a massage you may experience a range of emotions as various energies are still shifting. Please be aware that this is often the result of healing/cleansing effects and re-balancing of the body-mind.
Attempt to stay objective to avoid getting caught up in the emotion and story, let them flow.
---
SEVEN PRINCIPLES OF KA HUNA PHILOSOPHY



IKE The world is what you think it is. I am Aware!




KALA There are no limits, we are all one. I am Free!




MAKIA Energy flows where attention goes. I am Focused!




MANAWA Now is the moment of power. I am Here Now!




ALOHA To love life is to be happy. I am Happy!




MANA All power comes from within. I am Confident!




PONO Effectiveness is the measure of Truth. I am Positive!



---
BODYWORK SESSIONS


Full Body Ka Huna Massage……. Soft and deep tissue for body, mind and spirit.


Polynesian Floor Massage……. Integrated relaxation, bone/ joint massage and

re-alignments. (Fully Clothed Bodywork)



Pregnancy Massage……….. Prepares and bond smother and child for birth.


'Lomi Lomi'….. A nourishing, heart-opening Hawaiian style massage which assists

Lymph system.



---
ALOHA
Luciano Del Pio is a happily married family man with a life-long inquisitiveness into life's vital energies.
Previously Luciano had worked extensively as a Trainer and Facilitator within the Hospitality Industry, where he initiated and co-established Indigenous Employment and Training Programs (H.I.A.R.T.).
He then sought a more harmonious lifestyle and trained as a Yoga Teacher and pursued a Yoga Life-style. For eight years he taught classes, conducted weekend retreats, devised Yoga programs for implementation into Primary Schools, assisted to facilitate Yoga Teacher Training with FINY and co-created 'SWAHA' a Yoga Association in WA.
He then retreated to the South West and became Caretaker/Tour guide at Cape Naturaliste Lighthouse living in the Historic Lighthouse Keepers Cottage's, assisting work teams in their renovation and after experiencing a major fire in the region became a Volunteer Fireman.
On returning to Perth six years later he worked as an orderly in Sir Charles Gairdner Hospital whilst training and aspiring with a renewed dedication to Ka Huna Massage
Luciano had previously experienced many powerful and often transforming massages from Perth Kahuna Body workers and had developed a wonder and great respect for the Hawaiian Massage styles.
In February 2015 he embarked on a training program with Mette's Institute in Kin Kin, Queensland and finally completing his K7 training in November 2017.
Luciano has now created an energised space to work from in his home in Carine and also offers 'Aloha Days' for practitioners and morning "Flying" sessions for Bodyworkers to keep their energies high.
---
---
Testimonials
I've been treated by Luciano, for over a year now...

I find Luciano to be very welcoming, open, and compassionate.

His approach to this form of massage therapy, I find to be intuitive, sensitive, and performed with a genuine integrity.

The way in which Luciano works with this energetic healing art, creates a sense of relaxation, trust, and a deeper healing.

His intuitive nature, brings a depth of reception, to what is going on within the body, and creates an allowing for blocked energy to move.

I highly recommend Luciano, and always look forward to his treatments.

- Kieran
---
Contact us today for more information.
---
Service categories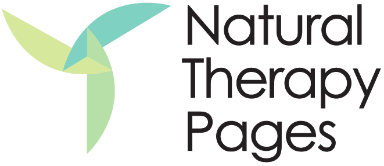 Perth Ka Huna