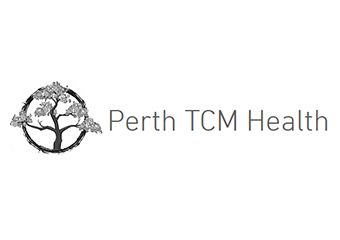 Want to find out my availability, pricing or opening hours? Click on Send Me Details Now to get started.
Send Me Details Now
Clicking on the Send Me Details Now button opens an enquiry form where you can message Shaun Ramsden directly
Perth TCM Health
Focus areas
Golfers elbow
Gong
Chinese herbal medicine
Natural medicine
Frozen shoulder
Lower back pain
---
---
Shaun Ramsden
Shaun was born in Australia but grew up in Singapore and has always had a keen interest in sport and understanding the human body. While growing up in Singapore he achieved a black belt in Tae Kwon Do and competed in the Tae Kwon Do Singapore Nationals. He also won numerous international show jumping competitions and competed at the Singapore Nationals in ice hockey. He completed his last three years of high school back in Perth at Wesley College where he represented the school in athletics (400m), rowing and rugby. He was also Chairman of the Students Represetivitve Council, Vice Captain of Boats, and was awarded a South Perth Junior Citizen of the Year Award.
Shaun began his university studies at the University of Western Australia where he completed a Bachelor and Masters of Commerce. For the first year of university, he played colts Rugby for Palmyra after which he started training Wing Chun, Tiger Claw and Xing Yi martial arts and eventually became a senior student and a teacher of Wing Chun. During his Master's Degree, he also began to study remedial massage part time at the Australian College of Natural Medicine.
After this, he went to the Perth Academy of Natural Therapies to do a diploma of Chinese Medicine. He felt that if he wanted to excel in Chinese Medicine he needed to learn from the source, so he moved to China where he enrolled in the 5-year degree at the Beijing University of Chinese Medicine (BUCM).
At BUCM Chinese and Western Medicine are studied alongside each other. The course was in Chinese so it was during this time that Shaun learned to read, write and speak Mandarin fluently. He also trained in Tai Ji, Xing Yi, qi gong, Daoist Meditation, Brazilian Jiu Jit Su and studied Chinese calligraphy and Chinese history. While at BUCM he was awarded two scholarships based on grades. During his time in Beijing, he traveled to nearly every province in China in order to get a better understanding of Chinese culture and its history as a whole. He has lived with and has very close friends from Venezuela, Kazakhstan, Mongolia, Siberia, Japan, Korea, Turkmenistan, Ukraine, Serbia, Moldavia, Belgium, Switzerland, Luxembourg Germany and Taiwan. Shaun appreciates ever culture and always enjoys learning about any countries history and traditions.
Balance Medicine
Following the Seasons
The human body is a microcosm of the macrocosm (the Earth). As every cell in the body is interconnected to each other so is ever cell connected to the external environment around it. Just as the human body changes throughout one's life, so does it with the seasons. Achieving balance is therefore cyclic and not like a pendulum. This means that there needs to be a different balance depending on age, time of day, time of month and time of year. I view the human body as something that has the ability to self-heal, regenerate and look after itself as long as we let it. The body can only achieve these abilities when it is balanced internally and with the external environment. Therefore we must follow and adjust to the seasons of our life and nature.
3 Observations
How do you know if you are healthy? You can use Western Medicine diagnosis; blood tests, MRI's, ultrasounds and CAT scans. Minus these methods, what other signs can we use to check our health on a daily basis? My definition of health is where one feels balanced, looks well and the 3 Observations are regular. Feeling balanced means you have lots of energy and are not overly affected by external environment, looking well refers to a healthy complexion. The 3 Observations are: 1. Regular bowel motions and stools that look like bananas. 2. The ability to fall asleep easily and to have a deep and refreshing sleep. 3. A good appetite, in that you can eat any food without some form of side effect.
Saving More and Spending Less
I believe that our DNA gives each us both positive and negative gifts. The positive gifts may be fast twitch muscle fibres or the ability to understand maths. The negative gifts may be that you easily suffer from lumbar pain or that you struggle to learn languages. They are both gifts because working on the negative ones develop positive traits such as patience and persistence. We cannot choose our DNA, all we can do is take advantage of the positive gifts and work on correcting the negative ones. You can change the size of your muscles but not your bones. Chinese Medicine believes you are given a certain amount of energy when you born. No one can control the amount of energy given, you can though control the amount you spend and the amount you earn. Therefore it is important to practice moderation and to not fatigue the body on a regular basis.
Body Mechanics
Contracting the Core
On a muscular level the first step in connecting the body together as one is learning to contract the core. Even though the transverse abdominous muscle is the deepest core muscle, contracting it alone still develops muscle isolation. The TA must be contracted with all the other core muscles.
This is done via a specific technique that helps to form one centre of mass and gravity. Learning to use this mass and all the other muscles in the body will have support in the time of need, meaning greater power in movement and a less likely chance of injury in competition and training.
Developing Highly Elastic Muscles & Tendons
Building oneness takes time and requires training that allows the muscles to connect with the skeletal system by which chains of muscle fibres are linked and aligned along specific pathways in the body. To develop elastic tendons certain principles are required:


Elongation with loading via fast dynamic stretching


Elongation with loading and spirals via slow dynamic stretching


Full movement in exercise


Creating a Pliant & Responsive Spine
The spine can generate power in two ways:


Horizontally


Vertically


Pliant means flexible, not in the way of a Yogi but in a way where it is like bamboo in its spring and elasticity. Responsive means that it is able to respond to internal and external forces like a drummer hitting a drum. Issuing power from the spine is relatively easy, the training required to create a pliant and responsive spine is not.
Chinese Herbal Medicine


Allergies


Flus & Colds


Ross River & Barmah Forest Virus


Gastrointestinal Disorders


Fatigue & Lethargy


Gynaecology & Infertility


Dermatology


Heart Arrhythmias & Palpitations


Thyroid Disorders


Massage and Acupuncture


Lower Back Pain


Frozen Shoulder


Ankle Sprain


Tennis & Golfers Elbow


Hamstring Strain


Shin Splints


Knee Injuries


Carpel Tunnel Syndrome


Neck Pain


---