Member since 2011
Philippa Meier Homeopath
3/65 Wilcox st
Preston VIC 3072
Servicing area: Preston, Thornbury, Northcote, Westgarth, Clifton Hill, Melbourne
Want to find out my availability, pricing or opening hours? Click on Send Me Details Now to get started.
Philippa has been a practicing homeopath since 2010. She is also a nurse, practising for twelve years. Philippa moved to homeopathy when she realised the need for holistic, individualised care to maintain health. She prides herself on taking a full case, which includes looking at the mental, emotional and physical aspects of the client, as well as the presenting complaint. She recognises the importance of the client and practitioner role within the treatment process. The most common feedback from clients is feeling respected, supported (outside the consult as well as in), and time is given to fully explore complaints. Philippa believes in developing autonomy, so all questions are answered and processes explained. She treats babies as young as 3 weeks old, to adults in their 80's. Homeopathy is a beautiful modality for the whole family, not just for its great results but also it is affordable and easy to use.
Philippa Meier Homeopath
Welcome to Philippa Meier Homeopathy
---

Homeopathy is a form of medicine that has been around since the 1800's. It was developed by Dr S Hahnemann (1755-1843) who sought a method that created gentle, rapid restoration of health. Homeopathy is different as it does not only treat symptoms to get symptomatic relief, it seeks to treat the cause, "according to the symptoms" so that the body will repair itself.

One of homeopathy's main principles is 'let like be cured by like' to stimulate the body's own healing ability. So, if you suffer from anxiety, I would see how it presents in you; any sensations in the body, thoughts, feelings, triggers; what makes it better or worse? Then I would gather these symptoms and match it to one of thousands of remedies. Rather than giving you a generalised medication for anxiety, each prescription is individual.

Just being heard or having the chance to express symptoms which you did not think were reasonable or valid, can alone make you feel better. Also, by expressing your symptoms and being part of the process to find the correct remedy, can lead to empowerment of your health. To be involved in the process of becoming healthier is very important. If necessary, referrals to other modalities such as nutritionalists, or to Doctors, will be made. With ten years of nursing experience, I can distinguish when medical advice is necessary.

Homeopathy does not focus on labelling your condition; it aims to treat your presenting symptoms and understand you as a person, not a disease. In your consultation, we will fully discuss your complaint and aim to identify any causes, e.g. a mental, emotional or physical event. For example; you have poor energy, feel weary or fatigue, and this occurred after you had glandular fever. Homeopathy can help remove that layer caused by the glandular fever. Another example; you have not slept well, since a loss, waking at 3am every morning, not being able to get back to sleep, homeopathy can help remove the foggy head, short temper which came with your sleep deprivation and help with sleep.

The benefits of homeopathy are empowerment of health, the gentle treatment of symptoms through non-addictive, non toxic medicine, and the improvement of not only your presenting symptoms, but also of sleep, energy and mood. During the follow up appointments, I will assess the response of the remedy based on your sleep, energy, previous symptoms and overall well-being, mood.

Homeopathy can be used for acute sickness, such as colds, flu, coughs, fever and the benefit of this method is you can get back to your normal life quicker. When you become familiar with homeopathy, kits can be purchased and you can treat you and your families' acute complaints, e.g. Arnica for bruising, Aconite for first signs of a cold, Chamomilla for teething.

Other specific diseases I have treated:

Anxiety

Grief

Stress

Eczema

Vertigo

Insomnia

Hormonal complaints, e.g. Menopause, menses

Frequent colds and coughs

Headaches

Children's complaints, from behavioural troubles and adjustment to different stages in their development, to the perpetual snotty nose.

Teething, Colic

Pregnancy complaints, such nausea and vomiting, constipation, haemorrhoids, acute sickness

Labour, including C Section

Breast feeding difficulties

Allergies, hayfever
---


Consultation fees

First appointment Adult (90 minutes) $100

First appointment Child (60 minutes) $75

Subsequent appointments (40 minutes) $55.00

Homeopathic remedies $10
Qualifications


BHSc Homeopathy

Advanced Diploma Homeopathy

Diploma of Tropical Nursing

BSc (Hons) Nursing (10 years experience in Cardiac medicine and surgery; Emergency department - Royal London Hospital; Presently working at the Royal Melbourne Hospital).
Qualification details
Presently undertaking Certificate IV in Training and Assessment.
BHSc Homeopathy
Diploma in Homeopathy
Diploma in Tropical Nursing
BSc Nursing (Honors)
---
Service categories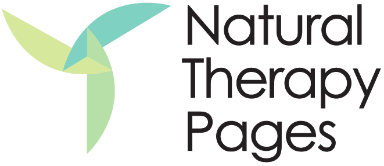 Philippa Meier Homeopath