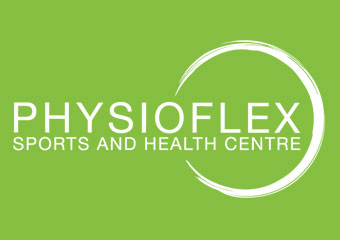 Physio Flex Sports & Health Centre
Leading Physiotherapy, Exercise Physiology & Remedial Massage
Physio Flex Sports & Health Centre
Focus areas
Habits
Motivation
Wellness
Stress fractures
Self-confidence
Fitness
---
---
ABOUT
We have been providing the Gold Coast Physiotherapy, Podiatry, Clinical Pilates and Remedial Massage Therapy and Exercise Physiology to the Southport and Gold Coast community since 2010.
Our team is made up of highly trained Physiotherapy staff specialising in the assessment, treatment, prevention and rehabilitation of any musculoskeletal, sport, cardiorespiratory, neurological or orthopaedic related injuries. We value our local Southport and Gold Coast community by supporting local sporting clubs, schools, and the elderly.
We operate from a number of convenient locations, including our primary clinic, on the corner of Cotlew Street East and Ferry Road, in Southport, the Gold Coast. We have free onsite parking available. We also offer home visits across the Gold Coast.
Our Specialties Include
The Physiotherapists within Southports Gold Coast PhysioFlex clinic pride themselves on thorough clinical assessments, multimodal treatments, sound prevention and comprehensive rehabilitation plans of any musculoskeletal, sport, cardiorespiratory, neurological or orthopaedic related injury.
That may include:
Back and neck pain (whiplash) with or without radiating pins and needles (sciatica)


Sports injuries; muscle strains, stress fractures, rolled ankles, repetitive load injuries.


Any post-operative surgeries for shoulders, neck/back, hips, knees and ankles.


Womans health including SIJ/Back pain, pelvic floor and education


Paediatric injuries (kids)


---
SERVICES
PHYSIOTHERAPY
Southport, Gold Coast is privilaged to host a leading Physiotherapy clinic with highly experienced Physiotherapists that are specialising min all of the different areas of Physiotherapy below.
Sports/Musculoskeletal Physiotherapy


Geriatric Physiotherapy


Pediatric Physiotherapy


CardioRespiratory Physiotherapy


Orthopedic + Post Hospital Physiotherapy


Neurological Physiotherapy + Rehabilitation


PILATES
Pilates is a system of controlled exercises developed by Joseph Pilates placing an emphasis on alignment, breathing, developing strong core stability and improving coordination and balance.
Yoga is a discipline that involves positioning the body into improved postures and positions whilst controlling ones breathing and mind.
Benefits of Pilates and Yoga:
Reduce risk of injury


Improve posture


Increase pelvic floor and core stability function


Improve balance and agility


Improve motor control


Increase joint flexibility and mobility


Improve self-confidence and stress release


Improve whole body muscle tone and condition


Enhance your breathing control


PODIATRY
A Podiatrist is a health practitioner who deals with the prevention, diagnoses, treatment and rehabilitation of conditions of the feet and related structures of the lower limb.
At PhysioFlex we are lucky to have Southport Podiatry working within our Sports & Health Clinic to provide a holistic approach to treating our patients.
Our Podiatrist Aleks Baruksopulo is experienced working within sports medicine clinics and is passionate about working with Physiotherapists to improve patient outcomes.
EXERCISE PHYSIOLOGY
Exercise Physiology begins with the assessment and monitoring of the acute responses and chronic changes to a thoroughly thought out exercise plan for all types of people in the hope of reducing disease progression like diabetes.
What will Happen?
Our Physiotherapist are both trained in exercise physiology and will initially complete a verbal and physical assessment to gather information about your current and previous dietary and physical habits or routines.
A carefully constructed exercise plan compiling of strength, cardio and flexibility exercises will then be formulated specifically for each individual. You will then also be monitored on a routine basis for modifications, motivation, to provide answers to any questions and to keep moving in the right direction.
MASSAGE
Deep Tissue, Swedish, Trigger Point, Injury Massage
Our massage therapist Carolyn Gulikers is a Licensed Remedial Massage Therapist and Certified Personal Trainer all the way from Scottsdale, Arizona, USA. She has been a Massage Therapist for over 12 years with a variety of experience in Deep Tissue, Trigger Point, Sports, Swedish, Hot Stone, Cranial Sacral, Prenatal, Reflexology, Body Wraps and Body Scrubs just to name a few. She studied in Phoenix Arizona in 2003 and from there went on to Steiner Academy located in London, England. She has worked onboard cruise ships, in the beauty industry, side by side with orthopedic surgeons and physical therapists, chiropractors, and an elite golf company where she took on VIP clientele including professional athletes and celebrities. She has traveled worldwide and gained knowledge and experience from each and every place and person she has worked on. She has grown professionally and personally in developing a passion for Health, Wellness and Fitness.
---
APPOINTMENTS
Your First Visit
At PhysioFlex all our physiotherapists conduct their consultations in a professional manner. We endeavor to make you comfortable at all times.
We will conduct an initial assessment which will include questions and a physical examination. We may also require you to bring in any investigations including X-Rays, MRI or CT scans.
We will then give you a clear and concise explanation of your injury followed by a thorough treatment program. This will include a multi-modal approach including but not limited to manual therapy, massage, neurodynamic glides and stretches, dry needling or acupuncture, electrotherapy (TENS, ultra-sound, compex) and different taping techniques.
---
YOUR TEAM
Meet your team of physiotherapists and exercise physiologists.
They'll get you back to doing what you love.
Joe Faalogo - Senior Physiotherapist
Bachelor of Health (Physiotherapy)


Mike Clair - Physiotherapist
Doctor of Physiotherapy


Ben Mack - Physiotherapist
Master of Physiotherapy / Bachelor of Exercise Science


Jessica Stinson - Physiotherapist
Bachelor of Exercise Science / Master of Physiotherapy


Lucas Merlin - Physiotherapist
Bachelor of Physiotherapy


Jay Creeks - Exercise Physiologist
Bachelor of Clinical Exercise Physiology


Aleks Baraksopulo - Podiatry
Bachelor of Health Science (Podiatry) /Bachelor of Science (Biomedical)


Jenny Mack - Reception/ Administration
Administration


---
Contact us on (07) 5591 1816 or by using the form on the contact page.
Our address is 4/253 Ferry Road, Southport 4215 (Blue Teal 'O' on Ferry small Shopping Centre). Consists of 8 shops.
---