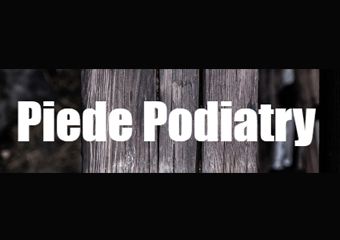 Piede Podiatry
Clicking on the Send Me Details Now button opens an enquiry form where you can message Cameron Branchi directly
Send Me Details Now
Professional care for your feet with one of the worlds most accurate orthotic making systems With over 20 years experience Cameron provides podiatry services to Port Kennedy, Secret Harbour, Rockingham, Baldivis, Warnbro, Waikiki, Golden Bay, Singleton and Safety Bay.
Piede Podiatry
Focus areas
Orthotics
Feet
Flexibility
Sporting performance
Growing pains
Corns
---
---
Advanced Diagnosis
Utilizing pressure plate and video gait analysis.
Custom Orthotics
We use one of the worlds most advanced and accurate orthotic making systems.
Referrals
No referral required. Accept DVA and EPC Medicare referrals and have HICAPS.
3 locations
Clinics in Port Kennedy, Baldivis and Camillo.
---
About
Dr. Cameron Branchi
Dr. Cameron Branchi graduated from Curtin University in 1996. Initially working at Royal Perth Hospital before moving to Queensland for 13 years. Cameron owned and successfully ran 3 private practices, that spread from the city to rural and remote regions in Queensland. Cameron had a practice based in Mt Isa for 13 years and specialized in working with the mining industry in solving many foot and lower limb problems for workers. Cameron was also head of podiatry at two major metropolitan hospitals in Brisbane. Returning to Perth for family reasons, Cameron has established 3 private practices in Port Kennedy, Baldivis and Camillo. Covering all aspects of podiatry, Cameron specializes in treating biomechanical problems/conditions of the feet and lower limbs.
Cameron has developed a fully state of the art orthotic making system that is fully mechanized from start to finish. Scans of your feet are taken in 3D and then corrected using 3D software. The orthotic is then cut out using an advanced machine that is supremely accurate. This system is extremely advanced and one of the best ever developed in the world and allows Cameron to provide a superior orthotic service to his clients.
Cameron in his free time loves to spend time with his family, playing golf, watching sport and spending time out on his boat fishing.
---
Our Services
Here is a complete list of all of the services we offer.
Routine foot care


Orthotic therapy


Work related Lower limb pain


Plantar fascitis / Heel pain


"Growing pains"


Children assessment and treatment


Diabetic assessment and treatment


Footwear advice


Corns and callouses


Pain in feet, legs, hips, or lower back


Improve balance


Improve sporting performance


Pain with exercise


Achilles problems


---
Orthotics
Podiatrists are fully trained in orthotic prescription and their effective use. If you want the best results,then stay with the profession that has the most experience in delivering effective results through orthotic use.
Increased accuracy for a superior orthotic - no inaccurate plaster casts or hand made devices.


Utilise a superior co-polymer plastic. Superior material to polypropylene is used. Able to manufacture custom orthoses that are not made of rubber.


Machines cut out the orthotic, not just the mold. Therefore it is more accurate.


No additions except the covers. The orthotic is manufactured as a whole unit. You don't have extra parts stuck on the back or front that wear and are inaccurate.


Can utilise thinner material but maintain strength and flexibility.


---
Kids
Does your child complain of:
Sore Heels.


Sore Knees.


Sore Ankles.


"Growing Pains".


Sore muscles at night or following sport.


Bad Balance.


Uncomfortable Shoes.


These are all treatable conditions. I specialize in treating children and I am utilized as a consultant for one of the biggest disability service providers to children in Western Australia.
---
If you want a solution, ring today!
---