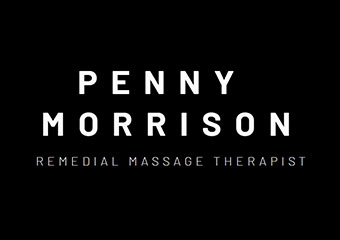 Penny Morrison Remedial Massage Therapist
This account is currently inactive on Natural Therapy Pages, but you can browse from hundreds of other practitioners in your local area.
Search for practitioners in MARLO
Have you, along with so many other people, forgotten how good your body can feel?
Penny Morrison Remedial Massage Therapist
Focus areas
Assessments
Manipulation
Flexibility
Tension
Massage therapy
Inflammation
---
---
ABOUT
Remedial Massage by definition, is the assessment and treatment of musculoskeletal conditions, injuries and pain.
It involves treatment to; muscles, connective tissues, ligaments and tendons. These soft tissues are prone to overuse, overloading, shortening and/or lengthening.
Remedial massage is designed to balance soft tissue length, tension and tone which in turn will promote the return of normal joint and bone positions and increase blood and lymph flow.
---
PENNY MORRISON
I am a Qualified Remedial Massage Therapist, and have been working in the industry for around 9 years.
Studying a Diploma of Remedial Massage Therapy at the (formerly) Victorian College of Healthcare Education I went on to work under and learn from some incredibly talented Therapists, Chiropractors & Osteopaths, with the stand out being Lester Cox.
I am in absolute awe of this man, he has self taught some of the most simplistic yet beneficial techniques I have ever seen.
I work with my clients to individually tailor treatments with the intention of correcting postural deviations through the manipulation of soft tissues, to progressively reach a point of living without pain.
Dip. RMT - Victorian College of Healthcare Education.


Lester Cox Technique


---
TREATMENTS
SOFT TISSUE MASSAGE
Focusing on all aspects of soft tissue within the body, soft tissue massage is the direct physical application on muscles, ligaments, tendons and facsica, and includes a range of depth & pressures.
Benefits of Soft Tissue Massage
Muscle relaxation


Increase of blood circulation


Improving oxygen flow


Decreased muscle spasm


Increased range of motion and joint flexibility


Reduces inflammation


Helps with healing of soft tissues


DEEP TISSUE MASSAGE
Working through the deepest layer of muscle tissue and fascia to release chronic tension, Deep tissue massage uses an increased pressure to a particular area to loosen effected muscles.
Clients can expect to feel mildly bruised after a treatment as deep tissue massage causes inflammation within the muscle, while this sounds harsh, it is actually the first steps in stimulating the bodys own healing response. You should feel great results 1-3 days post treatment.
Benefits of Deep Tissue Massage
Loosen affected muscles, and fascia


Release of toxins from muscles


Increased blood and oxygen circulation


TREATMENT DETAILS
Initial Treatment- 45 Minutes - $65
As a new client the initial treatment requires you to complete an intake form and may be followed by assessments to determine the best possible treatment for the client.
Ongoing Treatments-
Ongoing treatment times will be determined for each individual client based on initial treatment.
30 Minutes - $50
45 Minutes - $65
---
Contact us today for more information
---