Learn how your food, exercise, sleep & stress affects your health based on your glucose biomarkers.
Now available for non-diabetics.
Join the Vively waitlist now to get a 30% discount.
Join the waitlist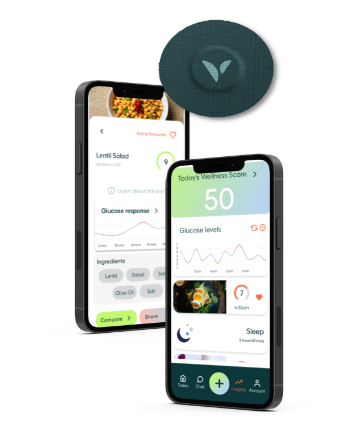 Clicking on the Send Me Details Now button opens an enquiry form where you can message Port Kennedy Pharmacy directly
Send Me Details Now
Port Kennedy Pharmacy
Focus areas
Nails
Muscle tone
Stress management
Health assessment
Hydration
Food sensitivities
---
Port Kennedy Pharmacy

We have four friendly, qualified naturopaths available to help you on your path towards better health and increased vitality.

Rachelle Thomson
Stepanka Dumas
Aude Baudin
Maliha Denny


Your health is important to us and we can utilise a number of health screening tools to provide you with the best possible treatment plan. Depending on your individual health concerns we offer:

Naturopath Consultations
You are given a an initial one hour appointment where we go through a comprehensive health assessment with you. During this time we may also give you an iridology screening, looking at the patterns and structures of your eyes to reveal your inherent weaknesses, strengthsand constitutional health. We may also do a zinc taste test and look at your nails and tongue to assess your mineral levels.

Live Blood Analysis
Through a single drop of blood, we can assess you for immune function; inflammation; nutritional deficiencies, liver stress, hydration levels and imbalances in gut bacteria.

VLA BioImpedence
An accurate way of assessing you fat mass; muscle mass; cell vitality and cellular fluid levels. This is very useful if you want to monitor your weight loss, increase your muscle tone, improve your energy or effectively detoxify your body.

ASYRA - Electrodermal Screening
Using state of the art computerised screening we can assess you for nutritional deficienceies, food sensitivities, hormonal imbalances, thyroid dysfunction, imbalances in major organs and system plus nychy, much more.

Skin Needling
With the use of a derma roller, skin needling uses the body's self healing mechanisms to strengthen the skin, improving the lookm feel and strength of scarred, hyper=pigmented and / or aged skin.

Individual Treatment Plans
Based on our comprehensive assessment we provide you with an individual treatment plan using a combinations of either liquid herbs; practitioner quality supplements; hopmeopathic remedies; dietary and lifestyle advice depending on your needs.


---