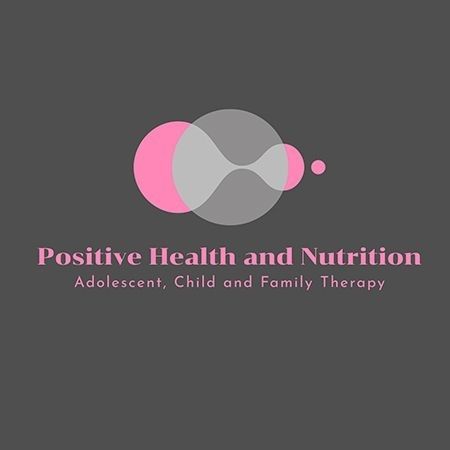 Positive Health and Nutrition
Witnessing someone you love struggle with an eating disorder is confusing and frustrating. Helen has a strong foundation in dietetics and nutrition that can help treat your eating disorders and develop a better relationship with food and your body. Schedule your session online.
Dietitian & Counsellor for Children & Adolescents with Eating Disorders
---
Focus areas
Family therapy
Telehealth
Body image
Anxiety
Eating disorders
---
---
Helen is an Accredited Practising Dietitian (APD) and counsellor specialising in adolescents and children who have a troubled relationship with food and eating, including anorexia nervosa, bulimia, binge eating disorder, body image issues and underlying issues like anxiety and depression.
For over 20 years, Helen has supported clients to foster positive relationships with food and their bodies through Family-Based Therapy (FBT), Cognitive Behavioural Therapy (CBT), Dialectical Behavioural Therapy and other mindfulness-based practices.
Through her extensive experience in all areas of dietetics and working in clinical, private, and university settings, Helen understood the challenges teenagers struggle with.
She's passionate about working with teens and their families to develop a well-balanced attitude to eating, physical activity, mental health and their body.
Helen can help you with:
Eating disorders (anorexia, bulimia, binge eating, avoidant restrictive food intake disorder or ARFID)
Body image disordered eating
Anxiety/stress
Self-esteem, identity and personal development
Relationships
Family separation
Childhood issues (bullying, school refusal, trauma)
Her gentle and warm approach will empower you in making the best choices for your overall health and well-being.
Helen will work collaboratively with you to establish goals and an appropriate treatment plan for you.
Services Offered
Eating Disorder Counselling
Teen eating disorders are complex issues every parent hopes to prevent.
Though girls are at higher risk of struggling with eating disorders, boys are susceptible, too.
These signs may help identify if your child has an eating disorder:
eating in secret
binge eating
purging
preoccupation with food
calorie counting
scared of getting fat
avoiding or fearing food
Untreated eating disorders could lead to serious medical issues in the brain, heart, bones, kidneys and liver.
Early intervention at the onset of an eating disorder has the best likelihood of healing and long-term recovery.
Fortunately today, there are several resources for parents, siblings, and other family members and friends.
With therapy and counselling, you develop a healthy relationship with food.
You'll learn to eat regular, healthy meals without distress and anxiety. You'll free yourself from food obsession and look at it as a source of nourishment.
Therapy can help you make peace with food and appreciate your body. You'll gain control of your life and live a fulfilling life.
Body Image/Disordered Eating
Body image worries affect all ages, genders, and cultures. And it often starts at a young age and may last a lifetime.
How you perceive yourself and feel about your body when you look in the mirror is what body image is.
Body positivity is feeling comfortable and confident in your body, accepting its natural shape and size. You understand that physical appearance is not the measure of one's character and value as a person.
However, a negative body image is a distorted perception of one's shape. Body dissatisfaction includes feelings of shame, self-consciousness, and anxiety.
We may all have days when we feel uncomfortable in our bodies. The key to developing a positive body image is to learn to replace those negative thoughts with positive and accepting ones.
Therapy interventions are available to help treat and cope with negative body image. They include:
cognitive-behavioural therapy
fitness training
media literacy interventions
self-esteem enhancement
psychoeducation
gratitude-based interventions
Families are an essential part of any treatment plan. Children and teens find it encouraging when family members are part of their recovery efforts. Family support increases the movement towards recovery and sustaining change.
Contact Helen for an initial consultation and find out how you can create a better relationship with food.
Qualifications
Master Of Counselling
Master Of Teaching (primary/secondary Teaching)
Graduate Certificate In Health Professional Education
Master Of Nutrition And Dietetics
Degree In Applied Science - Food Science And Nutrition
Training For Clinicians In Family-based Therapy
Essentials Training In Eating Disorders
Professional Membership
DAA - Dietitian Association Of Australia
ACA - Australian Counselling Association
PACFA - Psychotherapy & Counselling Federation Of Australia
Health At Every Size (HAES)
Association For Size Diversity And Health (ASDAH)
Nutrition Australia
---