Member since 2007
Shanagh Sangster
Glenn Turner Acupuncture
104/358 Pacific hwy
Lindfield, Enter Via Bent St NSW 2070
Chronic health issues
Love
Art
...
Want to find out my availability, pricing or opening hours? Click on Send Me Details Now to get started.
Clicking on the Send Me Details Now button opens an enquiry form where you can message Shanagh Sangster directly.
Shanagh Sangster
General health concerns, anxiety and food intolerances.
Consultancy and assessments for learning difficulties with advice for best procedures, tailored to the individual.

Shanagh Sangster was trained as an Infants and Remedial Teacher in South Africa, where she taught before moving to London where she trained at the Centre for Rehabilitation of the Disabled. Next came a move to Sydney, where she was a support teacher (Learning Difficulties) in the Metropolitan West area.




Shanagh added to her portfolio of knowledge by taking further training in

Shanagh has run a holistic private practice for the last 18 years. Initially, the practice was mainly geared at tutoring, using the Lindamood/Bell remediation method and Eric Jensens Accelerated Learning program. The practice expanded rapidly to include many facets of both education and well-being. Shanagh works with children and adults of all ages addressing stress release, emotional well-being, allergy desensitisation and learning difficulties. In addition she now teaches Touch for Health Kinesiology workshops to empower parents to help their children.

With Bernard Carson, Shanagh has co-authored an accredited course Coming to Grips with Learning to train professional kinesiologists. This course contains rapid and effective ways of addressing retained Primitive Reflexes using the Neural Organisation Technique.

Shanagh & Educational Psychologist Cynthia Scott give free talks to teachers and parent groups.
---

What are primitive Reflexes?
Primitive reflexes are survival reflexes which occur sequentially in the first few weeks of foetal development.
These primitive reflexes are automatic stereotyped movements which are directed by a primitive part of the brain - (the brain stem).
As these primitive reflexes fulfil their function during the first year of life they are inhibited and finally replaced by postural reflexes which are controlled by the cortex. Postural reflexes help the child cope with the demands of a gravity-based environment.


What is neuro developmental delay?
Research has shown that primitive reflexes present beyond their time may impede subsequent behaviour, motor control, sensory perception, eye-hand coordination, and cognition.
Developmental therapists call this phenomenon Neuro Developmental Delay.
Until recently, treatment has relied on the patient practicing stereotyped movements for 5 - 10 minutes daily over a 9 - 12 month period.
Our clinic has recently pioneered the development of Neural Organisation Technique (NOT) procedures for quickly assessing and correcting Neuro Developmental Delay.

These procedures provide a faster and more effective alternative to ou earlier protocols and could help your child unlock their academic and social potential.



Do you suffer from?

Agoraphobia

Excessive reaction to stimuli

Anxiety

Panic attacks

Poor self esteem

Dyslexia or Learning Difficulties
Reading, spelling & comprehension difficulties.
Dyspraxia / speech difficulties & language delay.
Poor written expression, sequencing skills, sense of time, visual function & processing skills.
Attention and ConcentrationSkills
Inability to sit still / fidgeting
Poor organisational skills.
Easily distracted and/or impulsive.
Hyperactivity.
Hypersensitivity to sound, light or touch.
Resistance to change.
Neural Organisation and Balance Difficulties
Poor posture and/or awkward gait.
Poor handwriting.
Poor spatial awareness.
Poor hand / eye coordination.
Confusion between right & left.
Reversal of letters / numbers & midline difficulties.
Behavioural and Self Esteem Difficulties
Quick temper / easily frustrated.
Bedwetting past the age of 5.
Inability to cope with change.
School phobia.
Poor motivation and/or self-esteem.
Depression, anxiety or stress.
Wanting to be the boss of the game.
Tendency to choose younger children as friends.
Then you may have primitive reflexes and Neuro Development Delay.

Click to download Coming to Grips with Primitive Reflexes Workshop flier.

Click to download your own Coming to Grips with Primitive Reflexes booklet.

Primitive Reflex intervention can have powerful outcomes. Read about it in Case Studies

Back to Top
---
Kinesiology - Neural Organisation Technique

What is Neural Organisation Technique?

Neural organisation is fundamental to our survival and normal functioning.


The body is a totally integrated biological entity in which everything has a purpose and is dependent on everything else. There is a neural reflex or automatic neurological system for every movement, every position and every function.


However, the neurological systems in the body can be disturbed by physical or emotional trauma or injury and by chemical imbalance through diet and toxicity.


Neural Organisation Technique (N.O.T) is a Kinesiology based procedure which organises/reorganises the neurological systems to function in the way they were designed for good health.
How does Neural Organisation Technique work?
The body is aware of what is happening within itself at all times and is capable of rectifying any problem.


Understanding the interactions between the bodys primary survival systems allows the Kinesiologist to facilitate the bodys ability to rectify the problem.


A qualified and skilled Kinesiologist can scan the body for this vital information through the bodys responses to stimuli. The feedback is then used to identify the energy blockage in
the survival systems and apply an effective N.O.T treatment protocol.


Each survival system will respond to stimuli and initiate neurological activity in a very precise order and priority as it switches from one function to another or combines its many functions. This provides the Kinesiologist with the means to trace the cause of the symptoms to the underlying problem in the neurological systems.


Survival demands that the body function harmoniously on all levels. There must be a balance between the structural, chemical / nutritional, and neurological / emotional levels. If all survival systems are functioning without a problem, then the body will be in balance and good health.


When there is a problem in the systems the body will react to counter it. However, this may lock the body into a stress mode. While we can still function with a multitude of structural, nutritional, and neurological problems, they will undermine our overall balance and health. All the above also impinge on efficient learning.
What are the symptoms?

Faulty neurological switching For example, learning difficulties


Poor school performance


Untidy writing


Lack of concentration


Inefficient communication between brain hemispheres


Gait /weight-bearing system faults


Imbalances due to neck or head righting faults.
For example, caused at birth or as a result of a trauma


Faulty immune system


Faulty digestive system
As all symptoms are identified through the Central Nervous System, chronic conditions can be assessed and balanced with the Neural Organisation Technique.

Back to Top
---


This kinesiology modality was developed by Dr. John Thie.
It is the cornerstone on which many other kinesiology courses are based.
It was designed to enable lay people to take care of their own and their families' health.
It is also an extremely useful tool for teachers. Everyone can benefit from Touch for Health.

They are a great introduction to the exciting world of kinesiology and better health.


---
Woman in her 40s, unable to get out of her car or move her leg at an angle without excruciating pain. The doctor said it was the sciatic nerve. MRI showed nothing. The doctor recommended physiotherapy. This did not lead to any improvement. She had one kinesiology session during which full pain free mobility was restored. This was three years ago and the pain has not returned.


A sixty nine year old woman was unable to play her much loved tennis and had difficulty dressing. She was being treated for rotator cuff problems with minimal improvement. Two treatments with Shanagh alleviated these problems and now, two years later, she still enjoys her regular games of tennis and golf, without discomfort.


A twenty four year old woman who initially scored 19 in her HSC came to Shanagh for Auditory Processing Therapy when she wanted to improve her HSC results. She made spectacular gains during the next eight months, completing her year 11 & 12 in one year and achieving a TER score of 97. She has now completed her BSc Dip Ed.


A 13 year old girl underwent 6 months of Samonas Sound Therapy with a 4 year improvement in Comprehension scores. She went from strength to strength, achieving a TER score in the eighties and completed a BA leading to a job in Holland where she became an interpreter.
---
Service categories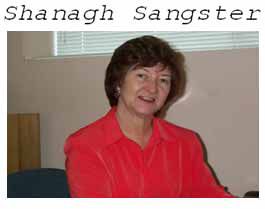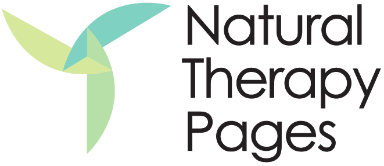 Shanagh Sangster