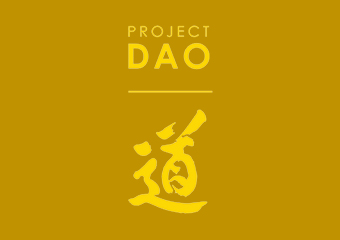 Acupuncture, Massage Therapy, Chinese Herbal Medicine, 3 pillars of health care under one roof TREAT. RESTORE. PREVENT. A short walk from Redfern, Surry Hills & Alexandria
Project Dao
Servicing area
Redfern, Alexandria, Surry Hills, Darlington, Eveleigh, Waterloo
---
Focus areas
Self-esteem
Fitness
Herbalist
Plant medicine
Nervous system
Stress management
---
---
About
Long lost sisters united to start a revolution in health care!
No, they're not sisters but might as well be! If you know anything about Yin and Yang theory, Melinda and Yanan are one of its best examples. Melinda, being a mother of two who had worked in the corporate world until she saw the light in Chinese medicine and Yanan, who used to work as a restaurant manager and travelled the wild world, are polar opposites of each other. One is as cool as a cucumber and the other is as hot as chili! But just like yin and yang theory goes, they complement each other and are totally interdependent to one another. And trust me, they can transform into each other's force at the drop of a hat.
After having worked at the same clinic for several years, they found themselves in an acupuncture treatment room. Melinda with her hectic life as a mother, a super busy practitioner and a teacher at the UTS acupuncture clinic, needed regular acupuncture treatments just to keep up with her life. She reached out to Yanan.
As their weekly meetings went on, it became clear that they shared the same aspiration for a truly holistic clinic – the space they both envisioned offered the most effective treatments, rehabilitation and tools for prevention: the full cycle of health care under one roof.
So why not visit Project Dao? It's a true sanctuary where healing begins as soon as you step into the door.
---
Services
Acupuncture
Essentially, acupuncture restores the healing ability of the body and can be likened to bringing the body back to homeostasis. Acupuncture is shown to affect hormone levels, blood pressure, the sympathetic and para-sympathetic nervous system, pain receptors, the brain, limbic, immunity, as well as the cardiovascular system of the body.
Acupuncture has been used for thousands of years all across Asia. It has become internationally recognised as the West continues to gain a deeper understanding of its effectiveness and processes through rigorous research. As we enter a new generation of chronic illness and an opioid epidemic, the role of acupuncture in the contemporary world has becomes increasingly relevant.
Chinese Herbal Medicine
With over 2000 years of unbroken tradition, Chinese herbal medicine has a comprehensive theoretical framework. Its principles include that each herbal substance has different types of Qi, thermal and dynamic natures. Understanding the nature of substances and the human body allows herbalists to use herbal medicine to address the disharmony in the body that causes illness and disease. Chinese herbal medicine is delivered in a variety of different ways: traditionally, raw herbs are slowly boiled in a clay pot or raw herbs grounded up to be made into powder, paste or pills. However, in modern times there are patent pills, granule forms and pulverised raw herbs in tea bags for ease of use and convenience – all of which we stock at Project Dao.
Remedial massage
Who says "no thanks" to a massage? OK, we have seen some odd people like that! And if you are one of those odd ones, don't worry – our acupuncturists will be able to sort you out! Recently, the scientific world understands more about the power of touch itself as a healing force. When combined with the skilled manipulation of the soft tissue by the massage therapists, you not only can expect to resolve physical but also emotional issues stored in your body.
Yoga Therapy
Yoga is now widely used as a mode of therapy as well as a tool for living a better life. As the breaths take you to be connected to your body, the power of yoga will see your body and mind transform. The benefit of yoga extends way beyond physical to psychological – it is shown that practicing yoga a couple of times a week increases not only the muscle strength, flexibility, boosts endurance, but also tunes up the lungs, heart, and blood vessels. Psychologically, yoga helps us deal with our chaotic and busy lives as well as reducing our anxiety and stress response.
Guidance Counselling
Guidance Counselling is all about assisting people to re-connect with their authentic true self by discovering their personal archetypes, behaviours, capabilities, spirit and soul contract and experience a more meaningful, wholesome relationship with themselves. Clients who have engaged in traditional psychologists often feel that their past / present issues have yet to be resolved, their souls maybe fractured, they continue to feel an inner darkness and void or alternatively experience recurring situations which they don't quite understand and resist.
Qigong
Qigong practice is an ancient system of exercises rooted in Chinese medicine and philosophy designed to cultivate qi – the life force that animates the body. Nothing is more important to health than the uninhibited flow of Qi through the body. Qigong are simple exercises wherein gentle movements coordinated with the breath and the use of visualisation help to promote the cultivation and movement of Qi in the body.
Both Tai Chi and Qigong are very accessible. As forms of exercise, they are non-competitive, low-impact, slow-moving, and unforced. The muscles are relaxed rather than tensed, the joints are not fully extended or bent and connective tissues are not stretched, so far less strain is put on the body.
---
---