Member since 2006
Prospect Kinesiology Clinic
Servicing area: Prospect, South Australia
Feeling stuck
Wellness
Muscle tension
...
Want to find out my availability, pricing or opening hours? Click on Send Me Details Now to get started.
Clicking on the Send Me Details Now button opens an enquiry form where you can message Susan Rennison directly.
Kinesiology is a complementary medicine that uses natural options to reduce stress and bring new balance to your health and well-being. Susan Rennison has been in practice for 16 years and enjoys working with adults and children to facilitate improvements in a wide range of issues.
Prospect Kinesiology Clinic
---
Good health . . .
is more than the absence of physical symptoms, distress, limitations or pain. Health and wellness are experienced by each person in their own way.

What do you want ?

More vitality. Balance. Inner peace.

Flexibility. Co-ordination. Achievement. Happiness.

To feel better about yourself.

More enjoyment of life ?


Issues that can be worked with effectively . . .
---
Stress
Anxiety / Panic
Pain
Muscular problems
Jaw tension / teeth grinding
Low energy / fatigue
Healthy weight management and nutrition
Women's health issues
Behaviour issues - aggressiveness, anxieties, shyness, anger
Feeling stuck or held back by habits, fears, beliefs
Low confidence / self esteem
Low achievement levels, incl: reading, handwriting, motor skill problems, coordination and balance
Loss of motivation
Goal achievement

Benefits . . .
---
Improve health and well-being
Increase your energy and vitality
Be more flexible
Express yourself more fully
Think more clearly and calmly
Be more comfortable with yourself
Gain motivation and direction
Have greater peace of mind
Achieve goals

Kinesiology . . .
---
Started in the 1960's and continues to develop today. It links Western therapies and Eastern wisdom to re-balance body energies and promote fast, safe, natural and effective health care.

Kinesiology defuses stress patterns . . .

Your body is an amazingly complex system that naturally seeks to maintain balance and harmony. Throughout each day you are interacting with a world that is increasingly stressful, and you constantly draw on your body's natural recuperative abilities.

To handle stress, your system creates unique habits or patterns of compensation in your neurology and physiology. These can prevent you from recuperating from stress and can impact on all levels of your being - physical, mental and emotional - affecting your behaviour, beliefs and emotions.

Kinesiology can defuse such patterns ~ and allow you to gain new choices for living life more fully and satisfyingly.

Muscles can talk . . .

Kinesiology is unique in that it uses muscle response to monitor stress and imbalance within the body.

Muscle monitoring uses gentle pressure (often on arm muscles) to 'talk' to your body and obtain bio-feedback on what stresses you. Your muscles become monitors of your bio-system and your energetic imbalances.

When referenced to the Chinese system of energy flow in the meridians ~ or channels of energy that flow over the body ~ you can map out patterns of health stresses, habits, and how you think and feel.

Consultations . . .

Each consultation starts by exploring your issues of concern and the improvements you want.

During the kinesiology treatment, clients are fully clothed and usually lie comfortably on a massage table. If mobility is a concern, the treatment can be done while standing or sitting.

A combination of techniques may be used in a consultation, including accupressure points, emotional stress defusion, muscle tension release, counselling, body-brain integration movements, flower essences.

Children must be accompanied by a parent. Parents are invited to become involved when body-brain integration movements are done, so that they can better support and assist their child when at home.

Clinic hours . . .
---
Days: Tuesday, Wednesday, Thursday 10am - 6pm
Evenings: Tuesday, Thursday, Friday 6pm - 9pm
Saturdays: 10.30am - 4pm

Length of consultation: 1.5 hours

Home support program . . .

This may be needed to assist you to maintain changes made during the consultation. For children this can include a regular program of easy body-brain exercises.

Susan also offers informational supports, for example: Understanding how your body energy functions; Healthy weight loss management. She sends out a newsletter twice a year.



Qualifications
---

About Susan Rennison . . .

Susan is registered with the Australian Kinesiology Association Inc (as a Registered Specialized Kinesiology Practitioner - Level 2 - over 500 hours training). She is a member of the Australian Traditional Medicine Society (ATMS).

Kinesiology techniques include . . .
Educational Kinesiology, Touch For Health,
Emotional Stress Defusion, Kinergetics,
Neural Organisation Technique,
Professional Kinesiology Practitioner Training,
Solution Oriented Kinesiology (Neuro-Training),
Stress Indicator Points System.


Susan's background . . .

Exploring new approaches to personal development led Susan to study Kinesiology as a powerful way to deeply access human potential, vitality and health. She is gifted in facilitating emotional stress defusion, and enjoys exploring the spiritual dimension of life.

Susan has a Bachelor of Arts degree in Psychology, a Graduate Diploma in Vocational Counselling, and a Diploma in Management (Community Services). She has counselling experience in employment and welfare fields, and more recently supporting family Carers. She has a passion for community development.


"I offer warmth, care and encouragement
to assist you to create new choices
in health and well-being."
---
Service categories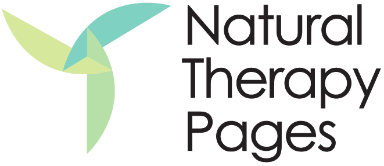 Prospect Kinesiology Clinic