We are a team of professional psychics and alternative healers here to support you in Body, Mind and Spirit.
---
Welcome to the Psychic Soul Guidance Directory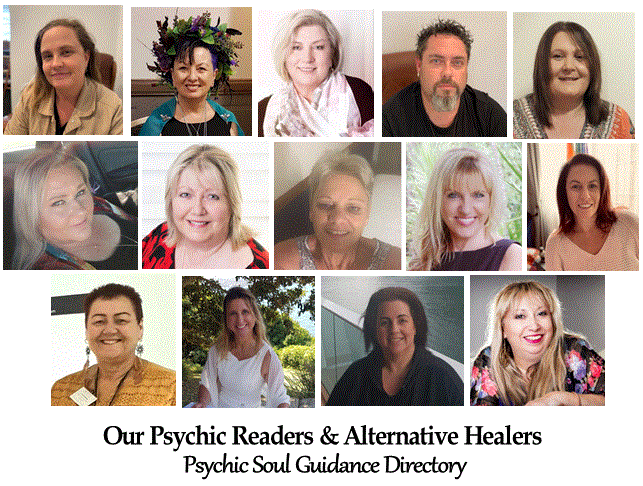 We are a team of psychic readers and alternative healers here to support you in Body, Mind and Spirit. We offer psychic readings, a variety of spiritual healing modalities, meditation classes, development classes, workshops and much more. Each member has their own unique set of psychic and healing qualifications and has extensive experience in their specialty fields. All you need to do is visit our website to view our members where you will find details of their services and contact information.
Some of our services include
Readings
Psychic readings
Mediumship
Tarot & oracle card readings
Numerology
Psychometry
Intuitive counselling
Crystal ball reading.
Healings
Energy/reiki healings
Hypnotherapy
Neuro Linguistic Programming
Psychotherapy
Spiritual Counselling
Transference Healing
Rekindled ancient wisdom
The Emotion Code
Sound & colour therapy
Access Consciousness
Aura cleansing
Aromatherapy
and crystal healing
Other services available are: Photography & Genealogy
Our members are located in various locations in Sydney, the Illawarra region of NSW, and Port Stephens NSW, but our services can be conducted via phone, skype or as a remote healing service if you are unable to attend in person.