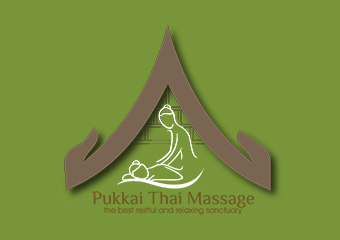 Clicking on the Send Me Details Now button opens an enquiry form where you can message Pukkai Thai Massage directly
Send Me Details Now
"Pukkai" is simply means "to resting your body" in Thai word. At Pukkai Thai Massage, we aim to provide every customers with the best and professional massage services with the value competitive prices. All of our therapists are trained and have years of experiences.
Pukkai Thai Massage
Focus areas
Purpose
Joy
Circulation
Headaches
Self-confidence
Muscle tension
---
---
ABOUT US
We do offers professional massage treatments, our services include Traditional Thai massage, Relaxation, Deep tissue, Combination massage, Foot massage and reflexology as well as express massage like seated next, back, shoulder massage. We also have Remedial massage with health funds rebates available.
Whether you feeling tired?Stressed?Got knots?or Just need to relax?Get unwind and pamper yourself and your love one with the best Thai Massage in Town. Come in and let us take care of you to feel re-energised and relaxed at the hands of our trained massage therapists.
---
SERVICES
Traditional Thai Massage
(Nuat Phaen Thai or Nuat Phaen Boran)
45 mins $60 | 60 mins $75 | 75 mins $90 | 90 mins $110 | 120 mins $140
---
This is the science of healing and therapeutic in Thailand. The emphasis is on a squeezing, pressing, rolling, bending, pulling and involve lots of stretching treatment, known by the common names. "Nuat Phaen Thai". Thai massage is traditionally oil free, and is designed to loosen out and stretch those muscles that become tight as we go about our daily business. It treats the deeper layers of muscle in a combination of passive stretching of the back, neck, shoulders, and legs, and gentle pressure along the key fault lines of the body. In technical terms this is a deep tissue massage that relieves muscle and joint tension, stimulates blood circulation, enhances energy, and improves flexibility. What do you feel? Refreshed, rejuvenated, and as if all your accumulated stress has magically melted away. This is a hard and strong massage – you could expe- rience sore muscles for up to two days, which later soften out with the benefits.
---
Relaxation Oil Massage
(Nuat Namman)
45 mins $60 | 60 mins $75 | 75 mins $90 | 90 mins $110 | 120 mins $140
---
If Thai massage is designed to wake the body up, then relaxation massage is the counterpoint, a mas- sage all about soothing the body and calming the mind. Imagine, a blissful combination of aromatic oils, soft lighting, and gentle music carrying you away to an- other dimension. This massage uses mild to medium pressure on the body using your choice of aromatic oils. With every gentle stroke feel good endorphins are released into the body's muscles, infusing your body and mind with a sense of calm and tranquility whilst melting your muscle tension away.​
---
Combination Thai Massage
(Nuat Thai Namman)
45 mins $60 | 60 mins $75 | 75 mins $90 | 90 mins $110 | 120 mins $140
---
Can't decide which massage is right for you? Lucky, you can do both in the combination Thai and oil massage. With this massage you will get the best of both – Thai massage, and Blending Oil massage. We provide a Thai pressure point massage first with stretching to promote blood circulation, and a firm, strong massage to loosen the muscles. With your body loosened up you'll enjoy a soft relaxing massage using essential oils. Let our warm hands draw out impurities and awaken sluggish circulation to create a sense of relaxation and wellbeing. This is the perfect way to promote lymphatic drainage for an amazing result.
---
Deep Tissue Massage
45 mins $60 | 60 mins $75 | 75 mins $90 | 90 mins $110 | 120 mins $140
---
Deep Tissue Massage, as its name says, focuses on the deeper layers of muscle tissue. It is designed to reach the deep sections of thick muscles, specifically the individual muscle fibres. Using deep muscle compression and friction along the grain of the muscle, the purpose of Deep Tissue Massage is to unstick the fibres of the muscles and release both toxins and deeply held tension points. Specific hand positions and strokes are used to respond to various tissues while breath and movement techniques are employed to release muscular congestion. It helps to loosen muscle tissues, release toxins from muscles and get blood and oxygen circulating properly.
---
Warm Coconut Oil Massage
45 mins $65 | 60 mins $80 | 75 mins $95 | 90 mins $115 | 120 mins $145
---
Why don't get unwind with our special Coconut oil massage, it is smell amazing and it is very good at hydrating skin. It sinks in deep, conditions, moisturises, and softens skin and it works at removing toxins in your skin and full of antioxidants.
---
Neck, Shoulder, and Head Massage​
10 mins $20 | 20mins $35 | 30 mins $45
---
Neck and shoulder massage performed either with you seated or laying down. It relieves tension and stress around the neck and shoulder areas. Your therapist will help ease the soreness through techniques using hands and elbows to gently locate your pressure points to help relax the muscles.
---
Foot and Reflexology Massage
20 mins $35 | 30 mins $45 | 45 mins $65 | 60 mins $75
---
To pamper your feet and keep them strong and flexible, a daily foot massage will do. You can choose to do foot massage with hands or combine a regular foot massage with reflexology (using wooden stick) to promote psychological as well as physical health.
Reflexology is an ancient healing practice based on the principle that there are reflex points on the feet that correspond to the body's different organs and glands.
---
Aromatherapy Massage​
45 mins $65 | 60 mins $80 | 75 mins $95 | 90 mins $115 | 120 mins $145
---
Aromatherapy massage is massage therapy with essential oils (highly concentrated plant oils) added to the massage oil. At Pukkai , we select three essential oils for you to choose from and each have different benefits;
Lavender; This oil is reputed for relaxation, inner peace and healing and also useful for headaches, stress, insomnia, insect bites, eczema and inflamed skin.
Orange; This oil promotes self-confidence, courage and creativity and also useful for colds, coughs, muscular cramps and spasms.
Ylang Ylang ; A calming, sensual, meditative and warming oil and also useful for stress, mild anxiety, irritability, mood swings, nervous tension and insomnia.
---
For all enquiries contact us today!
---