Member since 2009
Punchbowl Natural Therapies
Servicing area: PUNCHBOWL, New South Wales
Pain relief
Love
Tiredness
...
Want to find out my availability, pricing or opening hours? Click on Send Me Details Now to get started.
Clicking on the Send Me Details Now button opens an enquiry form where you can message Margaret Gippel directly.
Print this page and present it to receive 50% off your first consultation
Punchbowl Natural Therapies
---
NUTRITION - Vitamins, Minerals, Healthy Diets
BACH FLOWER REMEDIES - for balancing emotions
HERBAL MEDICINE
HOMOEOPATHY - gentle diluted medicine
IRIS DIAGNOSIS
LUMINOUS WAY VITAL HEALING - for all conditions, specialising in MIGRAINE
Initial Consultation (1 hour)
Subsequent Consultations (1 hour)
PH: 02 9153 7951
---
RELIEF FROM MIGRAINE
By a qualified Practitioner using the Luminous Way Vital Specialist Healing Method
• Other health problems treated as well
• No need to go off current medication
---
This Healing will reduce the following symptoms:
Confused thoughts


Pain


Sensitivty to loud noises


Spots, patterns before eyes


Speech problems


Sensitivity to light


LUMINOUS WAY VITAL SPECIALIST MIGRAINE HEALING
A unique and wonderful experience for migraine sufferers


Relaxed and comfortable treatment


Other health benefits gained besides Migraine relief


Calms the mind, eases pain and releases tension


Drug free treatment


Healing may be used while you continue your Doctor's prescription


Rebates available from selected health funds


"I have been a practising Naturopath since 1984. Since 1996 I have been following the required training through the Luminous Way Spiritual Training Organisation to become a Specialist Migraine Healer, LWVSpH3. This Treatment is very safe and beneficial, causing no side effects.
---
Availability
Monday – Friday 9.00am – 6.00pm
Saturday morning 9.00am – 12 noon
About Me
I want to help you feel better, improve health problems, live longer, understand yourself more, resolve issues and become stronger and healthier. I treat both young and old for most common disorders. Just a few examples are joint problems, digestive problems, reproductive problems, tiredness, nervousness and anxiety, etc. I also specialize in Healing for Migraine and Head Pain. I have been a practicing Naturopath in Punchbowl since 1985.
Services
NATUROPATHY is a holistic approach to helping the person to improve their health. It aims to do this by means of various modalities. In my Clinic I offer the modalities which best suit you and which you are happy about. These include Nutrition, Bach Flower Remedies, Herbal Medicine, Homoeopathy, Iris Diagnosis and Luminous Way Vital Healing.
NUTRITION is of fundamental importance. Healthy eating and healthy fluid intake is very individual, and so I advise you on what best suits your condition. Along with a healthy diet, vitamins and minerals will improve your health, if you have a deficiency of them.
BACH FLOWER REMEDIES (the Dr Bach Healing System) help to balance emotions. There are very few modalities that treat emotional / attitudinal health as well as the Dr Bach Flower Remedies do. If there is conflict within the mental – emotional aspects of the personality it saps the body's vital power, leaving it open to the inroads of physical disease. This modality will benefit your whole self to improve your health.
HERBAL MEDICINE is an ancient and worldwide system of medicine using plants to prevent and relieve disease. Well known Western herbs are Chamomile, which may assist with nervousness affecting the stomach; and Echinacea, which may assist the immune system. Herbal medicine comes in different forms – tablets, capsules, liquids and herbal teas.
HOMOEOPATHY uses diluted forms of natural substances that, in full-strength dose, would actually produce the symptoms of the illness in a healthy person. 'Treating Like with Like'. This is thought to help, since symptoms are seen as the body's way of fighting illness. Homoeopathy comes in the form of tablets of liquids.
IRIS DIAGNOSIS is a way of looking at the markings on the irises of the eyes through a magnifying glass, to help with monitoring health weakness areas. I do not use this tool alone, but couple it with a full consultation of questioning and observation of your symptoms.
LUMINOUS WAY VITAL HEALING is 'hands on' Healing using Spiritual energies to direct specific healing vibrations to the client. It is a safe method of health enhancement for most people, regardless of their age or their health situation. You lay on a massage table fully clothed to receive this treatment. The benefits are many, and a few examples are pain relief, relaxation, increased speed of recovery from injuries and after operations. It helps to manage chronic health problems. Since 2001 I have also been doing Luminous Way Vital Specialist Healing for Migraine and Head Pain. My title is LWVSpH-3.
THE DR. EDWARD BACH HEALING SYSTEM CORRESPONDENCE COURSE Bach Flower Remedies AN EXCITING OPPORTUNITY to Discover the Amazing Benefits of a Completely Safe and Effective Healing System. The secrets of 38 naturally growing wildflowers and remedies will be revealed to you when you decide to join the growing number of Dr Bach practitioners. Dr Bach was a special man, an eminent physician and researcher of his time, who discovered and perfected a system of herbal medicine which is unique in medical history. All this happened during the years 1930 — 1936. Would you like to have the ability to help yourself and others when the going gets tough? When life seems rather difficult and emotions run riot? Dr Bach wanted his system to be simple and easily understood, so anybody could use it to help themselves and others close to them. He left very specific instructions as to which wildflower to use for which emotion, and how to prepare the remedies. During his many years in practice, Dr Bach developed a unique insight into human emotions and the effects they have at every level. Because Dr Bach wrote everything down in a very clear and concise manner, you can now reap the benefits of his painstaking labour. He certainly loved people and cared about their welfare. Do you feel the same? Isn't it time you added this wonderful healing system to your 'arsenal'? It will make your home life more harmonious and you also will be able to help your clients, partner, children, pets and even plants. The effects will soon become obvious.
The following will be covered in the Dr Edward Bach Healing System Correspondence Course -
The history of Dr Bach's life and Dr Bach's philosophy


The discovery of the remedies


How to use the 38 remedies to best advantage. The exact characteristics of each remedy and how they can help you and your family and clients


How to prepare the remedies (it is really simple) — the Bach Flower Centre has done all the hard work for you!


Where to buy the remedies wholesale


The history of the Bach Flower Remedies in Australia


Assignments which will be sent to me for comment and correction, so you really get to know each remedy very well and become a proficient practitioner


You will receive 6 Mailings and can work through each one at your own pace


A Certificate of Achievement is awarded at the end of the course


Price: $63.00 per Mailing (6 Mailings in total) as you proceed or $342.00 full payment (a saving of 10%) paid at the beginning. Book in now and start enjoying the wonderful benefits of the Dr Bach Flower Remedies. You will be so glad you did! - CONTACT Margaret Gippel, Dr Bach Practitioner and Naturopath with 34 years experience for further information. Phone 9153 7951
---
Service categories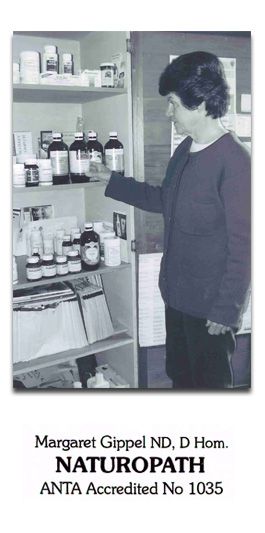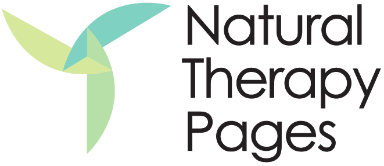 Punchbowl Natural Therapies