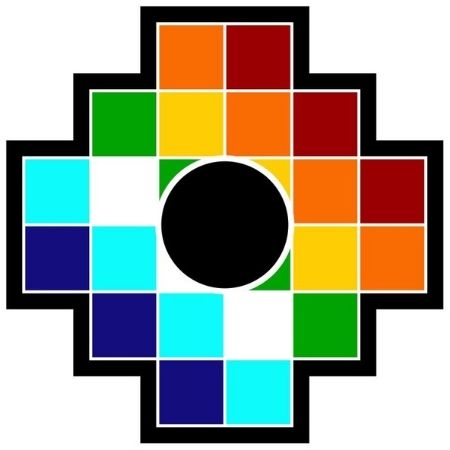 Pura Vida Wellness Centre
Improve your health and wellness through integrative modalities that aim to heal the mind, body and spirit. Book online or call for any enquiries or concerns.
Natural Health & Healing Arts Clinic
Focus areas
Far infrared sauna
Well-being
Hyperbaric oxygen therapy
Stress management
Digestive disorders
Readings
---
---
Pura Vida Wellness Centre offers a wide range of natural health services including massage, energy healing, naturopathy, kinesiology, psychology and counselling, hypnotherapy, hyperbaric oxygen therapy, art therapy, astrology & tarot and far infrared sauna.
Erik has over 20 years experience in bodywork and healing arts using techniques from remedial, shiatsu, Swedish massages and Reiki.
Services Offered
Art Therapy
This modality integrates Transpersonal Counselling, art expression, meditative processes and voice dialogue to work with people in a non-invasive, person centred way. Supporting all age groups experiencing stress, anxiety and panic attacks; grief and loss; low self-esteem and confidence and more.
Arvigo Maya Abdominal Therapy
This technique is known to address misalignment or congestion in the reproductive organs of both men and women, and common digestive disorders.
It's performed externally by guiding and supporting organs back into their optimal position.
Biodynamic Craniosacral Therapy
This relaxing, non-invasive, holistic therapy works with the underlying cause, not just the symptom by using holistic healing approaches. This powerful therapy can address any form of trauma.
Colon Hydrotherapy
Another form of gentle and holistic treatment is colon hydrotherapy. This therapy supports detoxification and gut health. It helps improve digestive function and the gut's microbiome balance, while supporting the immune system and the body's natural detoxification process.
Far Infrared Sauna
Saunas are popular cleansing and detoxification regimes. But Far Infrared Saunas provide a much more effective cleanse or detox and are more relaxing because of the process called resonant absorption.
This is when Far Infrared Sauna frequency matches the water in the cells releasing toxins into the bloodstream and emitted through sweat.
Hyperbaric Oxygen Therapy
This type of treatment involves entering into a special chamber to breathe pure oxygen in an air pressure level higher than atmospheric pressure. This therapy can help increase oxygen concentration in the body, stimulate the growth of new blood vessels, improve blood flow and assist in the treatment of infections.
Kinesiology
Suitable for all ages, Kinesiologists at Pura Vida Wellness Centre helps anyone looking for direction, solving specific issues or simply improving their health and wellbeing.
They utilise a broad range of healing and practical tools and combine Western anatomy & physiology, neuroscience, Chinese medicine principles, esoteric teachings and the energy body matrix to restore health, balance, and harmony into their client's lives.
Deep Tissue and Remedial Massage
Massage sessions at Pura Vida Wellness Centre can be tailored to suit each individual's needs. Therapists are highly skilled and experienced in providing different types of massages including relaxation massage, Swedish, pregnancy massage, oncology massage, reflexology, Reiki and more.
Naturopathy
Naturopathic medicine promotes the natural healing abilities of the body. It uses different techniques like herbal medicine, acupuncture, nutritional counselling and exercise.
Reiki
This non-invasive, hands-on healing therapy works by placing the practitioner's hands on the client's head or other specific locations. Energy flows through the practitioner to the client, no pressure or manipulation involved. The client should feel tingling or pulsing sensations where the practitioner's hands are placed.
Other services offered at Pura Vida Wellness Centre
Astrology & Tarot & Psychic Readings
Counselling, Psychotherapy, Mindfulness
Hypnotherapy
Psychology
Scenar Therapy
Opening Hours
Monday to Friday: 10:00 am to 6:00 pm
Saturday: 10:00 am to 2:00 pm
Book online or call the clinic to discuss which therapy is best suited for you.
---