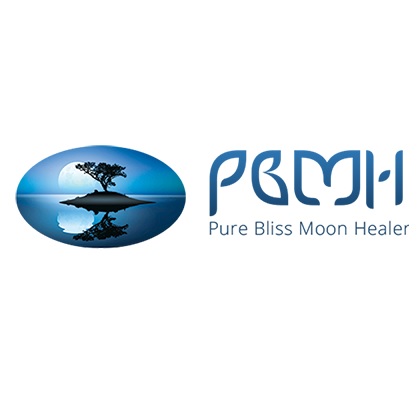 Pure Bliss Moon Healer
100% natural beauty products created from love and passion. Vegan-friendly and local.
Smudge Sticks, Incense, Relief Oils, Dead Sea Salt & Mud, Etc.
Servicing area
Beaconsfield WA
---
Focus areas
Stiffness
Joint pain
Cramps
Happiness
Lymphatic system
Emotional wellbeing
---
---
Products by Pure Bliss Moon Healer were passion projects created from the desire to create quality products without the use of harmful chemicals, as well as to provide customers with a wide range of products that can help them heal naturally.
All PBMH products are vegan-friendly and never underwent animal testing. By producing these products, Pure Bliss Moon Healer is also able to support local small businesses by manufacturing them locally in Western Australia.
PHMH products include:
Spritzers
These are used to revive, calm or cleanse oneself. Just a couple of sprays will help uplift, calm and remove negative energies and create a harmonious state and positive environment.
Spritzers available are:
Body Mind Soul Spritzer - $21.50

Lavender Spritzer - $14.50

Spiritual Clearing Spritzer - $22.45
Smudge sticks
Smudging is the process of cleansing a person, place or object of negative energies, spirits or influences in the home, workplace, car or ceremonial occasions. Smudging with respect goes beyond the physical and enhance the spiritual connection by changing the energy to a more uplifting and higher vibrational energy, as well as by bringing in more white light.
Smudging can be done using smudge sticks, which are traditionally used by the Native American Indians for hundreds of years for spiritual ceremonies.
Smudge sticks available are:
Large White California Sage Smudge Stick - $30.00

Small White California Sage Smudge Stick - $15.50
Pain relief oils
Various pain relief oils are provided, including:
PBMH Magnesium Healing Oil ($25.00)
With magnesium, a mineral which is crucial to the body's function, as its main ingredient, this healing oil has been found to help by:
Reducing muscle inflammation
Easing muscle aches and pains
Reducing cramps
Relieving symptoms of insomnia
Relieving headaches
Easing migraines
Calming nerves and easing anxiety
Reducing symptoms of depression
Promoting heart health and reducing
Lower blood pressure
Healing wounds or skin irritations
Pure Bliss Moon Healer Pain Relief Oil ($45.00)
Made from only 100% natural ingredients, this pain relief oil, when applied regularly to the skin, can help:
Reduce inflammation
Reduce and relieve aches and pains
Ease arthritic pain
Heal wounds or skin irritations
Boost energy and endurance
Relieve headaches and ease migraines
Calm nerves and ease anxiety
Reduce symptoms of depression
Promote heart health
Reduce high blood pressure
Incense
Incense Mantra Meditation ($3.50)
100% non-toxic and purely natural, these incense sticks by Nandita Premium Incense are used for meditation as it helps calm the nerves and relieve stress. It is made from a unique blend of rare herbs, flowers, resins and essential oils, which also gives it a lovely, rich and aromatic scent.
Dead sea salts
PBMH offers a couple of options for dead sea salts, which are:
Dead sea salt - $24.95 - $72.90, depending on the quantity

Dead sea salt magnesium chloride - $29.60 - $75.45, depending on the quantity
Using dead sea salts has many health benefits, such as:
Improved skin hydration
Reduced skin redness and roughness
Reduced wrinkles
Reduced oily skin
Acne solution
Relief from muscle cramps and soreness
Relief from pain, anxiety, fatigue, headaches, stiffness, sleep problems, etc.
By adding magnesium chloride, dead sea salts can also:
Help with DNA repairs, cell signalling and bone strengthening
Cleanse bad toxins
To use, just add a handful to your bath to relax your body and calm your mind.
But take note that dead sea salt should not be used as a replacement for medical treatments that have been prescribed by your doctor.
Dead Sea Mud
Dead sea mud is usually used as a mineral-rich body mask that can help detox, cleanse and refresh the skin. It also helps in skin renewal to make it look and feel softer and more radiant.
This product can also be used for acne, eczema and psoriasis as it restores the skin's pH level with regular use. It can also help prevent hair loss and reduce the appearance of cellulites.
Other benefits of dead sea mud include:
Anti-inflammatory, antimicrobial and antioxidant
Muscle relaxant and strengthening
Exfoliating and cleansing
Collagen boosting and regenerative
PBMH offers 2 variants of dead sea mud:
Dead Sea Mud 400gms - $45.00

Dead Sea Mud 200gms - $30.00
It is important to note that dead sea mud cannot be used as a replacement for medical treatments that have been prescribed by your doctor.
Body Wash
PBMH also offers various body washes, including the following:
Arabian Night Body Wash - $19.75

Body Mind Soul Body Wash - $22.50

Lavender Body Wash - $19.75

Lemon Myrtle Body Wash - $22.50
Body Lotion
As well as various body lotions, like:
Arabian Night Body Lotion (200gms) - $29.25

Arabian Night Body Lotion (100gms) - $20.00

Body Mind Soul Body Lotion (200gms) - $30.50

Body Mind Soul Body Lotion (100gms) - $25.00

Lavender Body Lotion (200gms) - $20.00

Lavender Body Lotion (100gms) - $15.00

Lemon Myrtle Body Lotion (200gms) - $32.50

Lemon Myrtle Body Lotion (100gms) - $25.00
All body lotions are made from 100% natural ingredients, vegan-friend and non-GMO.
Bath Salts
PBMH offers various bath salts, like:
Moon Bathing Blend Bath Salt ($18.00)
Made from a combination of Himalayan Pink Salt that contains 84 minerals which are beneficial for the body, as well as Epsom Salt, Magnesium Chloride, French Red Clay, which are suited for normal to oily skin. Also has Calendula Officinalis, Lavendule Officinalis, Lavender Essential Oil Topica.
This bath salt is perfect for relaxation as it helps with tired muscles, as well as eliminate toxins and cleanse and slough off dead skin cells from the surface of your skin, leaving the skin refreshed and toned looking rejuvenated.
Pure Bliss Detox Bath Soak Salt ($18.00)
Made with a combination of blended salts, Rose Petals, Oats and essentials oils, this bath salt helps cleanse the body, mind and soul of toxins along with improving the hydration and vital mineral rebalancing of the body. It also helps with inflammation, joint pain and restless sleep. Adding this to your bath can also help with stress and anxiety, as well as cleanse the aura of negative energies.
Enquire now to find out how these high-quality products can help you today!
---