Member since 2008
Purity Body Mind Soul
589 Hampton st
Hampton VIC 3188
Growth
Functional medicine
Love
...
Want to find out my availability, pricing or opening hours? Click on Send Me Details Now to get started.
Clicking on the Send Me Details Now button opens an enquiry form where you can message the practitioner directly.
Get the Glow from the inside out, from Melbournes Ultimate Detox Spa
Purity Body Mind Soul - Colon Hydrotherapy
---
What is Colon Hydrotherapy?
Colonic Irrigation, Colonics,Colon Hydrotherapy, Lavage or high enemas are all methods of cleansing the colon (bowel) by gently infusing filtered water via a disposable rectal tube to soften and expel faecal waste and impacted solids that may have accumulated over time. Once the impacted material is removed, your colon can begin to work as it was meant to, removing waste more efficiently and completely.

The Process
Cleanse the Colon. Toxic material is broken down so it can no longer harm you body or inhibit assimilation and elimination.


Exercise the Colon Muscles. The build-up of old toxic faecal matter weakens the colon and impairs its functioning. The gentle filling and emptying of the colon strengthens and improves peristalsis (muscular contraction).
---
Colon Hydrotherapy may benefit the following conditions;
Digestive disorders
Irritable bowel
Constipation
Allergies
Candida overgrowth
Fatigue
Headaches / migraines
Laxative abuse
Eczema & Psoriasis
Parasite Infestation
Bloating and more.
Peak health, fitness and well being demand more than good nutrition and an active lifestyle.
---
Holistic Cleansing and Detoxification can help you achieve;
Improved digestive function
Increased energy
Enhanced Immunity
Glowing skin and clear eyes
Easier weight management
Positive and relaxed mental state
Improved circulation
Cleansing adds years to your life and life to your years!
---
What can I expect from colon hydrotherapy?
Colon hydrotherapy is not a cure all, but a valuable treatment used to assist the body in a wide variety of different colon related conditions. By removing the old putrefied waste and retoning the bowel, this may improve the functions of the bowel. In doing this, the entire body should be able to function more efficiently.

What happens in the process?
Reshapes the colon. When problem conditions exist in the colon they tend to alter its shape, which can cause more complications. The gentle action of the water helps to eliminate bulging pockets of waste and narrowed spastic constrictions allowing the colon to resume to its natural shape.
Hydrates your entire body. Our body is made of 60- 70% water. Using pure water for the colonic, cells are hydrated so that they function at a higher rate as well as dilute toxins that may be in the body.
Stimulates Reflex Points. The colon connects to every system and organ of the body by reflex points.The colonic stimulates these points thereby affecting corresponding body parts in a beneficial way.
Click here to find out more >>

Before your first session:
We recommend that no food be consumed 2 hours before your treatment, however, plenty of water or raw vegetable juices are great for hydrating and softening faecal matter.
If possible, avoid processed food, breads, alcohol, caffeine and refined sugars for a couple of days leading up to your colonic treatment.
If you like, bring your favourite CD or ipod or choose a DVD from our library to watch on the screen in you treatment room.
We will give you a comfy T-shirt to wear or just wear your own.
After my colonic?
Most people feel a significant change. Some people feel an immediate relief and experience a feeling of alertness, a feeling of being lighter, increases senses (sight, taste, smell and feeling), better mobility, and relief of emotional dysfunction, regular bowel movements and improvement of the digestive system.
What do I eat before, during, and after a cleanse?
Increase your intake of raw, fresh, whole fruits and vegetables before and after a cleanse. You may also juice these. It makes sense to reduce the intake of red meat and dairy and try using fish and tofu for protein instead. Avoid refined foods and white grains as they can slow digestion and form mucus.Try spelt, corn, oats and brown rice. Dont be overwhelmed by this information, it is only a suggestion. If you just had colonics and didnt change your diet, you would still benefit tremendously.
Increase your water intake to 2-3 litres.
Frequency of sessions
The number of sessions varies from person to person depending on your goals, medical and intestinal background, and current lifestyle and intestinal state. I review the Health Questionnaire with you, answer your questions, give you the session and offer my feedback. You choose your course of sessions.For a general detox, expect to take between 3-6 sessions initially.It is highly recommended to have follow ups at monthly intervals.
---
Session Fees
Single Session - $115
3 x Colon Hydrotherapy $285 (save $60) - valid for 3 months
6 x Colon Hydrotherapy $525 (save $165) - valid for 6 months
10 x Colon Hydrotherapy $845 (save $305) - valid for 10 months
*NEW CLIENT INTRO*
3 x Colon Hydrotherapy Sessions + 3 FIR Sauna Session + Detox Tea pack & Body Brush + Holistic Nutritional Consultation
BEST VALUE $345 - valid for new clients only.
---
Call Sia on 9533 1833, or 'Make an Enquiry' below, to find out more about her service, or to book your first appointment.
---
See Also...
---
Service categories
Part 1: The Insiders Guide to a Colon Hydrotherapy Session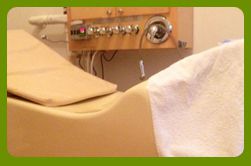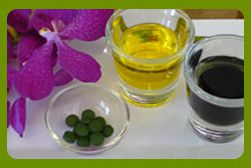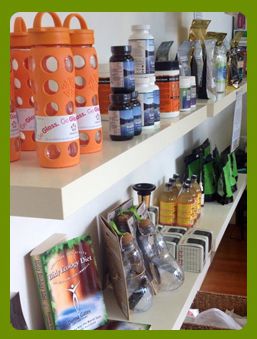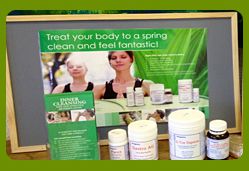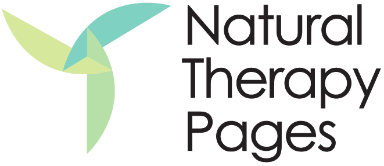 Purity Body Mind Soul