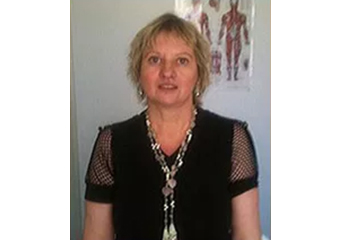 The Vitality Hypnosis Clinic Perth
Clicking on the Send Me Details Now button opens an enquiry form where you can message Vilma Domavari directly
Send Me Details Now
Are you having trouble quitting smoking? Stop drinking alcohol, lose weight on your own? We created a very successful and proven system to never smoke again, gain back your life over alcohol, lose weight, and stay slim. Develop a positive mind and a healthy lifestyle. We want to know more about you. Call us for a 20-minute free telephone consultation.
About Us
Servicing area
Mount Pleasant, Rockingham, Cooloongup, Online with Skype, Viber, WatsApp
---
Focus areas
Clinical hypnotherapy
Vitality
Weight management
Phobias
Binge drinking
Quit alcohol
---
---
HYPNOTHERAPY MAKES YOU FREE FROM UNWANTED HABITS
IT PROMOTES HEALTH, ENERGY, VITALITY, AND WELLBEING
AFFORDABLE, POWERFUL, AND EFFECTIVE
We apply an effective combination of hypnotherapy, counseling, and neuro-linguistic programming to help and support you quit smoking and alcohol for life, lose weight and stay slim, manage stress, and overcome phobias, develop a happy confident personality.
Are you ready to lose weight, and gain back your slim body?
Look years younger without the hard way of calorie counting, dieting, taking harmful pills?
This weight loss hypnotherapy system is specially tailored for you to stop binge and emotional eating. We designed an easy-to-follow and very successful program to lose weight and stay slim. This transformational lose weight system helps you to change your relationship with food. Stop cravings and slim down into your ideal weight and size. Gain back your energy and vitality. Feel motivated for exercise, healthy and confident. Enjoy a higher level of wellbeing. Stay slim and look years younger.
Virtual Gastric Band Hypnosis
Gastric Banding without painful surgery is often referred to as the Virtual Gastric Band operation.
It is instant and very successful. You save not just money with the virtual gastric band operation. You save time and pain, and complications. Vitality Clinic virtual gastric band operation gives you instant results. You will be satisfied with a small portion of food. Slimming down and staying slim with a higher level of health and wellbeing.
Quit Smoking Hypnosis
A common problem with most smokers who want to quit smoking is cravings, withdrawal symptoms, and wants. When you quit smoking with hypnosis, you don't need to suffer from the symptoms of withdrawals and cravings. Many people have never even experienced withdrawal symptoms after the session. In fact, some feel as if they never smoked cigarettes.If you start smoking again your next session is free.
Quit or Reduce Drinking Alcohol with Hypnosis
This system is easy, natural, and very successful. It helps you to quit or reduce alcohol for life in one visit. No pills, no expensive psychology, and counseling sessions, only hypnosis. We enjoy a very high success rate. If you start to drink again your next session is free.
We can help you on the following areas
Quit Smoking with hypnosis
Quit or reduce alcohol with hypnosis
Lose weight hypnosis for man and women
Lose weight hypnosis for women in and after menopause
Virtual gastric band hypnosis
Overcome phobias, stress, anxiety
Personal development
Develop a positive mind
Increase confidence and self-esteem
Goal setting and motivation
Relationship counseling
Remedial, deep tissue, sport massage
The 7-benefit of hypnotherapy
Higher level of energy
Freedom from unwanted habits
Positive thinking, happy mind
Feel good and confident
Deep relaxation
Long term success
Look years younger
---
We look forward to speaking and working with you soon
Services
Hypnotherapy for Quit smoking, lose weight , gastric band, quit or refuse alcohol , life coaching, professional and personal development , councelling,
1hr 30min
Hypnotherapy
Counselling
Life Coaching
Neuro Linguistic Programming (NLP)
Weight Loss
Counselling Online
Hypnotherapy Online
Life Coaching Online
Weight Loss Online
Counselling
Weight Loss
Counselling Online
Weight Loss Online
Hypnotherapy
Hypnotherapy Online
Life Coaching
Neuro Linguistic Programming (NLP)
Life Coaching Online
Hypnotherapy
Neuro Linguistic Programming (NLP)
Hypnotherapy Online
Weight Loss
Weight Loss Online
Hypnotherapy
Counselling
Life Coaching
Counselling Online
Hypnotherapy Online
Life Coaching Online
We help people to quit unwanted habits, stop phobias , lose weight, overcome obstacles and develop a happy, confident mind.
We're open 5 days.
| | | | |
| --- | --- | --- | --- |
| Monday | 9:00 am | To | 5:30 pm |
| Tuesday | 9:00 am | To | 5:30 pm |
| Wednesday | 9:00 am | To | 5:30 pm |
| Thursday | 9:00 am | To | 5:30 pm |
| Friday | 9:00 am | To | 5:30 pm |
Qualifications
Bachelor In Teaching
Certificate of Quit Cigarettes In 60 Minutes
Certificate In Hypnotherapy For Weight Loss
Certificate In Virtual Gastric Band Hypnosis
Certificate In Solution Focused Hypnotherapy
Certificate In NLP Master Practitioner
Certificate In Workplace, Training and Assessment
Diploma In Remedial Therapy
Certified Hypnotist
Diploma In Hypnotherapy
Drug and Alcohol Counsellor
Diploma of Counselling
Professional Membership
ASCH - The Australian Society of Clinical Hypnotherapists
Massage & Myotherapy Australia
---