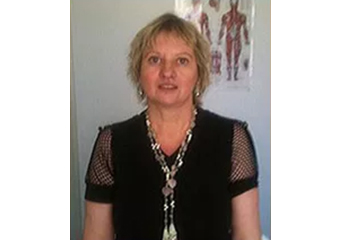 The Vitality Clinic
Want to find out my availability, pricing or opening hours? Click on Send Me Details Now to get started.
Send Me Details Now
Clicking on the Send Me Details Now button opens an enquiry form where you can message Vilma Domavari directly
 Are you ready to lose weight without starving and gain back your slim, healthy body? Losing weight with the Vitality Clinic is a real lifestyle transformation toward a healthier and happier life. We created a proven, successful, and easy to follow holistic weight loss system to help you lose weight long term, and change your relationship with food. Is hypnosis for you? Call us today for a 20 minute free discovery consultation. 0433167704
Holistic Lose Weight Hypnosis
Servicing area
Mount Pleasant, Rockingham, Cooloongup, Online with Skype, Viber, WatsApp
---
Focus areas
Hypnotherapist
Well-being
Stress management
Optimal health
Pain relief
Joy
---
---
Attain Long Term Results With Holistic Weight Loss Hypnosis
Custom Tailored Holistic Lose Weight System with Advanced Hypnosis
Vilma Domavari, the owner and the therapist of Vitality Clinic, respects your specific needs and requirements. Every session is tailored to your special needs for your weight loss success.
Vilma created a system to help you lose weight naturally and achieve your weight loss goals. It is easy with the Vitality Clinic's hypnosis and weight loss coaching program to gain back your ideal weight and size. Losing weight with the Vitality Clinic is a real lifestyle transformation toward a healthier and happier life.
You will learn to naturally eat healthy, live healthy and gain back your ideal weight and size. Lose weight for life.
The benefits of the holistic weight loss system are many. As a result of the advanced hypnosis you do not just change your relationship with food. Your old eating habit will switch off , erased and the new eating habit, to eat healthy and enjoy smaller portions of food will turn on.
You naturally will...
stop cravings for sugary foods,
quit highly processed fattening foods,
stop emotional eating,
increase your energy level,
decrease your appetite,
stop cravings for soft drinks,
control your appetite,
eat smaller portions,
eel full with less food remain satisfied longer,
feel more confident,
experience a higher level of energy and vitality,
increase desire for exercise.
Common Questions
What can I expect after the sessions?
After the hypnosis sessions you can expect to naturally and effortlessly choose healthy, slimming down foods. You will have increased desire for exercise and a healthy lifestyle.You will feel a higher level of happiness and confidence.You will look younger and feel better than ever. You will move easier and feel happier.
How many sessions do you need?
If you need to lose weight under 20kg we recommend three visits including four sessions.
If you want to lose more than 20 kg we recommend four visits including five 90 minutes sessions for successful weight loss.
We recommend a reinforcement session in six month
Every session is supported with lose weight CD-s to reinforce your unconscious mind.
How does hypnosis work for me?
We give you the powerful suggestions and It is you who makes the suggestions work. During and after the hypnosis you are in charge,you're in control. All the suggestions work through your nervous system.
Losing weight with the Vitality Clinic is easy, long term and enjoyable.
We love to help you if you are ready to change your eating habits, follow the suggestions to gain back your control over food.
Losing weight naturally for the long term with Vitality Clinic holistic weight loss system is easy, affordable, comfortable and long term.
We understand that being overweight is not your fault. What you are eating is a habit.
We assist you with the holistic hypnotic suggestions to switch off your old unhealthy lifestyle and eating habits.
The hypnotic suggestions help you to eat healthy and increase your general wellbeing.
We are very excited to meet with you and make your wonderful transformation together.
The weight loss system includes a 3-month free complimentary monitoring and assistance program.
We also specialised to help women in and after menopause.
If you need to lose more than 20 kg and you are thinking about Gastric band operation, we can help you with the virtual gastric band hypnosis. The virtual gastric band hypnosis is painless, affordable,instant, and very successful.
We only can help you if you let us help.
Call us today for your free 20 minute discovery consultation.

0433167704
Services
Hypnotherapy for Quit smoking, lose weight , gastric band, quit or refuse alcohol , life coaching, professional and personal development , councelling,
1hr 30min
Hypnotherapy
Counselling
Life Coaching
Neuro Linguistic Programming (NLP)
Weight Loss
Counselling Online
Hypnotherapy Online
Life Coaching Online
Weight Loss Online
We help people to quit unwanted habits, stop phobias , lose weight, overcome obstacles and develop a happy, confident mind.
Qualifications
Diploma Of Hypnotherapy
Diploma In Counselling
Diploma In Remedial Therapies, Massage
Ba Degree In Teaching
Certificate Of Quit Cigarettes In 60 Minutes
Drug And Alcohol Counseling And Hypnosis Certificate
Certificate Of Loss Weight Hypnosis Business
Certificate Of Virtual Gastric Band Hypnosis
Certificate Of Solution Focus Hypnosis
Certificate Of Nlp Master Practitiner
Certificate For Workplace, Assessment And Training
Professional Membership
ASCH - The Australian Society Of Clinical Hypnotherapists
Massage & Myotherapy Australia