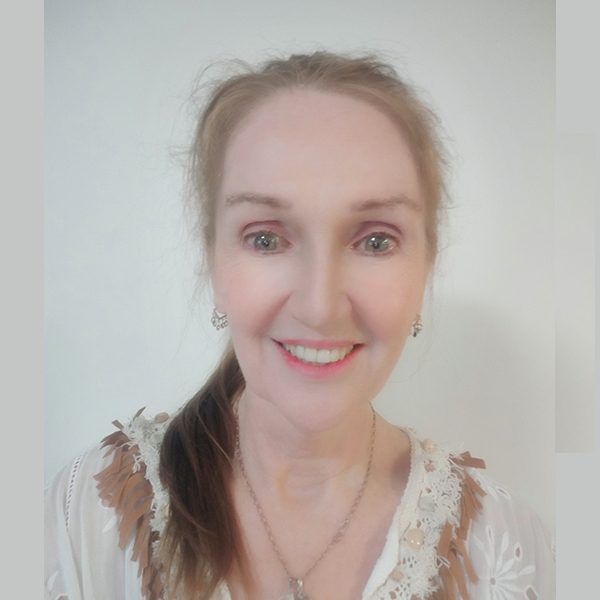 Want to find out my availability, pricing or opening hours? Click on Send Me Details Now to get started.
Send Me Details Now
Clicking on the Send Me Details Now button opens an enquiry form where you can message Janine Brandon directly
Crystal Dreaming  | Australian Bush Flower Essences | Feng Shui
Crystal Dreaming™ | ABFE | Feng Shui
Focus areas
Trauma
Australian bush flower essences
Gong
Abfe
Purpose
Crystal dreaming
---
---
Background
Janine is qualified in the below modalities:
Crystal Dreaming™ - studied with Master Raym Richards, Byron Bay.
Feng Shui – Australian College of Esoteric Studies, Melbourne;
Level 4 Spring Forest Qi Gong – Master Chunyi Lin in Minnesota, USA
Australian Bush Flower Essence (ABFE) - Ian White Sydney, Melbourne & Brisbane
---
Crystal Dreaming™ Practitioner
$180.00 per 1½ hour session
Crystal DreamingTM is a non-touch technique that assists people in releasing blocked or stuck energy. A Crystal Mandala layout that was established over 25 years ago, assists the client in accessing an altered state without the use of drugs. This altered state allows the client to access trauma or blockages stored in their energy field whilst being fully cognisant. The free will of the client is respected at all times as the practitioner verbally guides the client with sacred affirmations in this safe space to dissolve, release and clear the trauma. The client's higher self also assists the client in accessing only what they are ready to release. All affirmations are based in love and forgiveness, with a major emphasis on taking back power.
The technique was established over 25 years ago and has provided thousands of people just like you with amazing healing results. The Crystal Dreaming process was created by Master Raym Richards in 1994, Raym currently lives in Byron Bay NSW, is a healer, author and teacher of the process.
For further information www.CrystalDreaming.com
To access real life stories of previous Crystal Dreaming Sessions run by Master Raym please go to www.DairyofanUrbanShaman.com
I live in Brisbane and am a qualified Advanced Crystal Dreaming Practitioner. I am currently finalising my teacher training and will be running my first
Crystal DreamingTM Practitioner Training Course in Brisbane on
Sun 26 September and Sat 2nd / Sun 3rd October this year 2021.
ABFE (Australian Bush Flower Essences)
$60.00 per session, inclusive of drops
Janine is qualified to administer Australian Bush Flower Essences. These extremely powerful yet gentle and loving essences have the capacity to bring about major shifts in the mental / physical / emotional body. They are a powerhouse healing modality. Shifts come about subtly but surely. Please see Ian White's website for details on the essences. https://ausflowers.com.au/Meet-Ian-White/
FENG SHUI CONSULTATION & REPORT
$350.00 for site visit, report inclusive of Remedies & Enhancements
Janine is a qualified Feng Shui Consultant, having studied with ACES in Melbourne. She is qualified in Form School, Compass School & Flying Stars.
A comprehensive Feng Shui report is a virtual snap shot in time, providing indepth feedback on every facet of the lives of the occupants living or working at a site.
FORM SCHOOL: is the study of the major forms in and surrounding a site. The energies entering the site reflect the energy coming into the building; the forms to the left and right determine how well the occupants work, rest and play; the forms to the rear of the building show how well the occupants are supported or protected in life.
COMPASS SCHOOL: divides the site into 8 equal sectors or compass directions. Each Sector refers to a different area of life - health, wealth, career etc. How well aspected or advicated each sector is provides indepth feedback to the client on every aspect of their existence.
FLYING STARS: the location of the 'flying stars' at a site is based on a mathematical caluation. These magical water 'stars' or energies can be activated to increase their power to attract financial abundance with a water feature. A water feature activating 'good' flying stars will increase the flow of money into the occupants lives; adversely a water feature located in 'negative' stars will work adversely in the occupants lives.
Recommendations are provided in the report to activate the 'good' energies, enhance the 'neutral' energies and 'remedy' the negative.
Crystal Dreaming TM
1hr 30min
Energy Healing
Spiritual Healing
Crystal Dreaming / Shaman / Ghost Busting / Entity Removal / Clear Blocked Energy
Feng Shui Consultation
10min
Feng Shui Consultation & Report
---