Ashati Energy Healing, Reiki Healing & Genome Healing
Servicing area: Brisbane West, Fig Tree Pocket
Growth
Love
Reconnection
...
Want to find out my availability, pricing or opening hours? Click on Send Me Details Now to get started.
Clicking on the Send Me Details Now button opens an enquiry form where you can message RAMILA DAVIS directly.
If you feelng not well physically, emotionally, mentally and cannot pinpoint reason for your feelings like pain, fatigue, fear, anxiety, anger, feeling lost and confused or you feeling stuck in a situation that no longer serving your well being, and your highest good, yet you feel not easy or difficult to get break from it, then you come to the right place
"Where Science and Spirituality Unite"
Face to Face Appointment
Available Now
About Ramila
Hello and Welcome to my Page!!!
My name is Ramila. I am a qualified Reki Therapist also, qualified Ashati Energy and Genome Healing Practitioner. I offer a holistic approach to medicine and passionately believe in the power of the body to heal through an alternative and naturistic path.
I was born in Georgia in small town was raised in a traditional family. Although my family had completely different view on life and what person should do for work, i was drawn to to the spiritual and esoteric world.
Like most people i have had my own battles in my childhood from emotional traumas, to fear and anxiety. All these traumas did affected me in my adulthood life, in my personal realtionship and other areas of my life.
After trying few sessions of Energetic healing with Reiki and Genome healing practitioner, i started feel better after each session. Energy blocks were cleared also emotional traumas did cleared. But that does not mean i have stopped Energetic healing on myself, i do maintain energy clearing regularly to keep myself balanced physically, emotionally and mentally. I have choosing Energetic Healing carrer because i love alternative healing method and i am passionate about it.
As a humans we function energetically, if you new to this kind of healing process it will be useful information for you. Our physical body is an extension of multiple energetic and spiritual layers. Even if some of us less sensitive and can't perceive the energetic body, we become more aware of our non-physical form with constant energy healing. After feeling the energy flowing for a consistent amount of time, you get to experience the presence of energy vortexes their energetic fields.
The vortexes represent the chakras.
Each of the 7 primary chackras generates its own energy field. This governs and protects a specific part of your body. There also secondary chakras located at the shoulders, hips, knees, feet and eyes levels. Furthermore, smaller chakras exist for each organ.
Together they generate their own vibrational fields. The helthier this energetic structure is, the healthier we are at physical level. Whenever person suffer an injury or feel pain, it means at least one of these fields is either broken or distorted.
The more you maintain your energetic fileds with Reiki healing, or other forms of Energetic healing, the more you strenghten these energetic fields. You Chackra system become cleaner, healthier and less vulnerable to unwanted exterior negative energies.
My Approach
Through my practice i strive to align patients and promote well-being in order to keep the mind, body and spirit healthy. I use various methods to both align and keep your body and spirit in balance. As a Energetic Practitioner, i beleive in nurturing rather than battling against the body.
Everbody holds the key to their own healing, but sometimes the body needs little help. That's where my services come in. As a qualified Energetic Practitioner, i work with you to restore your balance and find your center.
"I believe, we are part of the 'Greater' whole 'Cosmic' and divine 'Universe'... and we have the power to stier our lives to the right directions that serving well our highest good. "It said that you can't control the wind, but you can control 'Sails' and you can streer your ship of life toward the shores of Health, Wealth and Happiness".
"Healing does not mean the damage never

existed.

It means the damage no longer controls our lives"
THINK, FEEL, ACT!
The Human Body is a communications device, perceiving the thoughts, feelings, and images in the Mind and sending information back to source through the Heart. The most immediate and intimate our physical life experience is the Body, and that is where the energy of the Heart has the greatest influence and impact.
Your Body Spirit and Soul work together to create your physical life experience. Healing Relationships between Body, Mind, and Spirt can create a life experience that can be a blessing to you and others in your life.
"The Greatest Wealth is Health"
---
Qualification details
Ashati Energy Healing Certification (Master Instructor Jerome Baudel) Ashati Institute
Quantum Reiki Healing Certification (Instructor Ascended Master Antojai Msc.D Instructor)
Usui Reiki Master Certification (Usui Reiki Master Instructor Melissa Crowhurst}
Genome/ DNA/Stem Cell Healing Master Certification (Instructor Director and Founder Carol Roberts)
---
Service categories
This practitioner provides online consults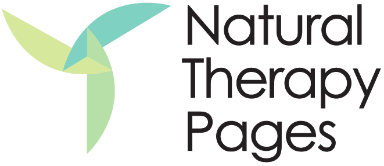 Ashati Energy Healing, Reiki Healing & Genome Healing