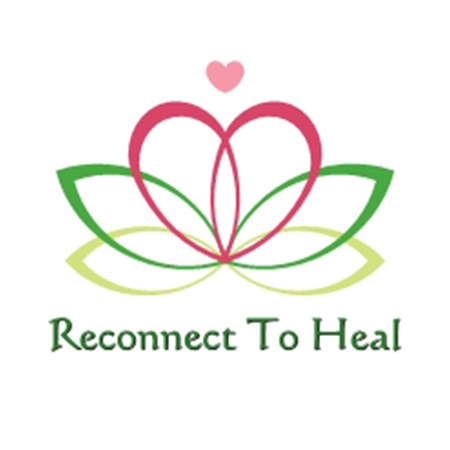 Reconnect To Heal
Clicking on the Send Me Details Now button opens an enquiry form where you can message Mayda Parseghian directly
Send Me Details Now
Welcome to Reconnect to Heal a holistic practice promoting healing and wellness on a physical, mental, emotional and spiritual level. We offer QHHT Quantum Healing Hypnosis, Past Life Regression, Reconnective Healing and the Personal Reconnection for healing,, transformation and to empower your life and achieve a higher level of consciousness.
QHHT Past Life Regression, Reconnective Healing & Reconnection
Servicing area
Melbourne Victoria
---
Focus areas
Love
Distance healing
Gratitude
Quantum healing
Distant healing
Emotional wellbeing
---
---
We invite you to experience Reconnective Healing and The Reconnection receiving healing that are often instantaneous and lasting a lifetime.

We also offer Quantum Healing Hypnosis Technique (QHHT), developed by Dolores Cannon, allowing a valuable opportunity to shift repeated patterns by experiencing a past/present/future Life Regression and expanding to Higher states of Consciousness.

Our passion is to bring you into a state of greater harmony and balance and to discover your spark, your true potential and your innate ability to reconnect and heal.
---
Distance Reconnective Healing
Distance Remote Healing Available Worldwide
A wonderful opportunity to receive Reconnective Healing frequencies in the comfort of your own home anywhere across Australia or to locations around the world. This method of remote healing is suitable for those who are unable to attend our practice in Melbourne at this point in time including those with disabilities or mobility constraints, children and pets.
Reconnective Healing frequencies consist of energy, light and information without having the constraint by or limiting concepts of time and space and as we are interconnected through subatomic particles, which means that a healing can take place whether the person or pet is across the room, in a different state or a different country.
Distance Healing is just as effective as In-person sessions attaining the same results without any diminishing effect and can be given with or without the recipients knowledge.
If you would like further information or would like to arrange a session for yourself or others, please contact us by phone or email to arrange a convenient time to discuss the details.
---
Quantum Healing Hypnosis
QHHT Past/Future Life Regression
*Quantum Healing Hypnosis Technique* (QHHT) developed by Dolores Cannon, is a unique method of hypnosis accessing information from other lifetimes and through higher consciousness for healing and transformation.
The Higher Self provides a journey through one or several past/future life experiences, releasing stagnant energy and providing an opportunity for releasing repeated patterns and mental and emotional healing for ailments present in the current life.
A deeper level of understanding beyond the limitations of the conscious mind and an expansion in consciousness is accessed through QHHT, revealing a clearer understanding of current circumstances and lie patterns. A recording of the session is provided for guidance and further clarification and healing.
---
Reconnective Healing
Reconnective Healing is a return to an optimum state of balance, prioritising the healing required and allowing complete realignment. It's an interaction with the comprehensive Reconnective Healing spectrum of frequencies that consists of energy, light and information and has been recognised and supported by science, confirmed and documented in more than a dozen international studies.
Reconnective Healing completely transcends traditional energy healing techniques as it allows us to let go of the concept and approach of technique itself, bringing about healings that are often instantaneous and tend to be life long.
When Reconnective Healing Frequencies entrain with our energy body we emit and vibrate at a higher level of light. This has been shown to restructure our DNA, resulting in the emission of measurably higher levels of bio-photonic light. Stanford Professor Emeritus Dr. William Tiller says that when information carried through the Reconnective Healing Frequencies is introduced, it creates coherence and order.
Healing may come in a form you anticipate or one that the Universe has in mind especially for you. If you receive everything you're looking in the first few sessions, then simply let go and allow things to unfold.
---
The Personal Reconnection
The Personal Reconnection is an accelerated exchange of the energy, light and information connecting three systems: the ley lines of our planet, the meridian lines of the human body and the Universal energy grid. Our bodies energetic lines and points continue to serve as our interface with the universe, being a channel that facilitates our communication of energy, light and information between macrocosm and microcosm, the universe and humankind.
The Personal Reconnection reconnect us fullness of our inherent connection to the universe on a more enhanced and evolved level with new axiatonal lines, a part of a timeless network of intelligence, a parallel-dimensional system that draws the basic energy for the renewal functions of the human body and an expanded level of evolution..
Your Personal Reconnection is often regarded as a life altering experience allowing you to reach your full purpose and potential in life. It is recommended that at least one Reconnective Healing session is required prior to booking your personal Reconnection . The Reconnection requires two consecutive sessions of approximately 60 minutes.
Energy Healing
Reiki
Counselling
Animal Therapy
Life Coaching
Reconnective Healing
Women's Health
Men's Health
Children's Health
Holistic Counselling
Counselling Online
Energy Healing Online
Reiki Online
Energy Healing
Holistic Counselling Online
Emotional, mental, physical and spiritual healing for optimal balance
Personal Reconnection
2hr
Energy Healing
Reiki
Counselling
Life Coaching
Reconnective Healing
Women's Health
Men's Health
Children's Health
Energy Healing
Spiritual Healing
Holistic Counselling
Wellness Coaching
DNA energetic activation to reach your highest potential.
Qualifications
Angel Intuition
Quantum Healing Hypnosis Technique Qhht
Reconnection-Certified Practitioner
Reconnective Healing Foundational Practitioner
Holistic and Intuitive Counselling
Professional Membership
IICT - International Institute For Complementary Therapists
---