Theresa is a Level 3, Reiki Practioner & Intuitive Healer with over 15 years experience and loves hearing her clients feedback on how the energy healing has helped with getting them re-energised, more positive experiences (via vibrational shifts), clarity etc. Facilitating a nurtured healing space for your mind, body & soul.
Come and experience the gentle yet profound Reiki energy:)
1st - 1 hr Session DISCOUNT - $70 (normally $80)

Reiki is a gentle energetic healing modality, that is now being used in some parts of the world in hospitals alongside cancer and other chronic disease treatment plans.
Now more then ever you may be feeling fearful, anxious, depressed, overwhelmed etc in your mind & body (big energy shifts are happening), a reiki treatment can help with this, don't try to figure it out mentally it is on an energetic level, just come with an open mind!
What happens during a session?
You lay fully clothed & have gentle hand placement on or above areas that require energy recharge/release (chakras). You may feel a little heat, tingling, deep relaxation etc during the treatment. everyone is different.
Reiki supports your specific path at the time and can bring renewed energy to create new ways of being and seeing things!
What are you waiting for?
Love & light & all things bright!
Theresa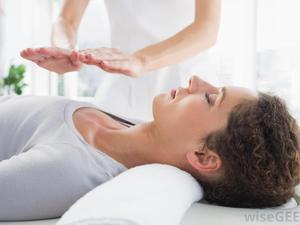 Reiki Practioner - Third Degree - Seven Orignal Levels, Bars Practitioner (Access Consciousness)