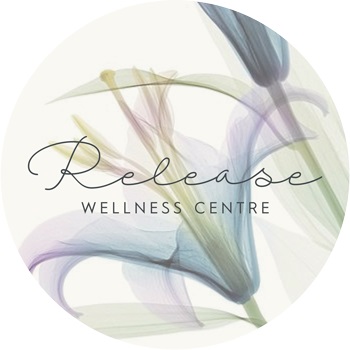 Release Wellness Centre
Clicking on the Send Me Details Now button opens an enquiry form where you can message Leanne McGraw directly
Send Me Details Now
At the Release Wellness Centre, we specialise in the Woods Gravity Closed System. It is the most natural, gentle and thorough form of Colonic Irrigation.
Colonic Hydrotherapy, Colonic Irrigation or Colonics
Servicing area
Newtown NSW
---
Focus areas
Holistic practitioner
Relaxation
Joy
Wellness
Far infrared
Headaches
---
---
Colon Hydrotherapy
We employ the Colonic Wood-Centred Colonic method. This ensures that water enters the intestine from a point above the body and can flow in and out without engines or pumps. When the water enters the organ, the movement activity of the colon is activated.
This is the safest way to remove toxic substances and also to improve the colon. The treatment was conducted by a highly trained therapist who helped you with pressure and gentle massage.
The cumulative role of residual contaminants and toxic substances is improved considerably with the potential to cure. We take a holistic approach to your health and provide personalised dietary guidance to help you clean up. The session lasts 45 to 60 minutes long.
Preparation
Things you need to remember days leading up to & the day of your colonic appointment:
The best way to break up harmful content in your body is by drinking liquids, alkaline beverages, and food
Drink cold squeezed vegetable juices on an empty stomach, not with or right after your meals
Enhance the detoxification process quickly by using a leafy green salad and all your cooked meals. Strong dressings resist grease. Using lemon/lime juice, fire tonic, macadamia nut oil, pine nuts, sunflower seeds, or avocado.
Drink as much water as possible that includes vegetables. Currant, celery, salad, spinach, avocado, tomato, carrot, sprouts, radish, etc. You should keep it mildly vaporised from coarse broccoli, cauliflower or cabbage since they might produce gas forming. Salads can be served with roasted vegetables, including potatoes and pumpkin.
Prevent processed/meat, sugar, eggs, fat, dairy products, caffeine, and carbonated drinks.
Frequently Asked Questions
What is the difference between a closed gravity system (Woods Gravity) and a pressurized system?
At Release, we offer colonic gravity centered on Dr. Robert Woods and Dr. Norman Walker's original approach. This method allows the simultaneous flow of water, which means that water enters and leaves simultaneously to prevent the retention of water and inconvenience.
What are the benefits of colon cleansing?
The colon is the largest source of residual waste in the body, which is infected and septic if left for too long, increasing the risk of contaminants coming back into the bloodstream and infecting in its entirety.
How often should you have a colonic?
It is not a single-off 'quick-fix'. Instead, it recommends a series of colonics or continuous treatment.
What happens during a colon hydrotherapy session?
Our treatments are performed in a specifically designed intimate, comfortable room. You must sit on a covered bed, with a colonic specialist and your protection will be given with a drape pad.
How will I feel after the colon hydrotherapy session?
You will feel cheerful and light-hearted. With the first session, you are facing a big change so you can feel very drained.
Book now and be surprised by the changes.
---