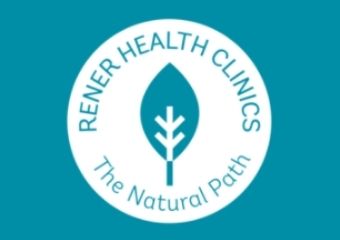 Member since 2017
Rener Health Clinics
412 Canning Hwy
Attadale WA 6156
Anxiety
Stress management
Lifestyle
...
Want to find out my availability, pricing or opening hours? Click on Send Me Details Now to get started.
Clicking on the Send Me Details Now button opens an enquiry form where you can message Rener Health Clinics directly.
You can't live your best life unless your mind and body are in good health. That's why Rener Health Clinic based its therapy and remedy selections on an understanding that physical, emotional, mental, and spiritual states all contribute to overall health. Call to book your appointment.
Naturopathic and Holistic Medicine Practitioners
---
Rener Health is a community-based health centre that provides holistic solutions to a wide range of health concerns.
Herbal dispensaries and Natural Medicine services are available to help you find the right treatment plan.
Australian regulatory bodies and private health funds recognise the professional qualifications of all practitioners in the clinic.
Services Offered
Naturopathy
Naturopaths identify what's going on internally, and why, to heal and maintain an optimal state of being.
At your consultation, your practitioner will take your detailed medical history and perform pathology testing.
This information will help them provide you with a treatment strategy which may include advice on dietary and fitness changes, lifestyle modifications, nutritional supplementation, herbal remedies and stress management.
Referrals to other health care providers may also be included.
If needed, follow-up appointments will be scheduled to address specific problems you experience that past infections, toxic load, or nutritional deficiencies may cause.
Conditions treated:
General health and wellness
Women's health
Digestive disorders
Weight loss
Low energy and brain fog
Cancer recovery
Allergies or food intolerances
Skin diseases
Chronic fatigue, infections
ADHD/Autism Spectrum disorders
Acupuncture
The acupuncturist in the clinic focuses on the treatment of acute and chronic pain.
The team's primary focus is to solve the underlying cause of the pain or injury by discovering any underlying issues.
Conditions treated:
Headaches and migraines
Stress, anxiety and poor energy
Female and male infertility
IVF support
Recurrent miscarriage
Women's health
Facial skin & collagen production
Stiff neck and shoulders
Sports injuries
Joint pain and stiffness
Lower back issues
Muscle pain
Arthritis
Fibromyalgia
Trigeminal Neuralgia
Naturopathic Nutrition
Nutritionists at the clinic diagnose disease based on functional lab testing and deliver evidence-based treatment.
Through the use of specialised diets, vitamin and mineral supplements, and herbal medicines, they create holistic recommendations to promote good health and healing.
In addition, ketogenic diets are also offered for weight loss, diabetes, food cravings, overeating, and polycystic ovarian syndrome.
With simple recipes and supermarket options, this diet plan is simple to follow.
Conditions treated
ADHD, dyslexia, dyspraxia
Anxiety, sleep disturbance
Autism Spectrum Disorder
Oppositional Defiance Disorder
Sensory issues
Sore tummy
Food intolerances
Fussy eating
Recurrent cold/flu or infection
Depression
Stress and fatigue
OCD, PTSD
Insomnia
Auto-immune disease
Digestive and skin conditions
Bowen Therapy
The clinic offers you an effective, gentle, long-lasting treatment based on their skills, knowledge, and extensive experience in the areas of functional anatomy and pathology.
Initial consultations will last 90 minutes and include a case taking process.
As your practitioner touches specific points on your body using their thumb or finger, they'll gently roll over the muscles and connective tissue.
Each session begins with a series of strokes followed by a period of rest. During this time, your body processes the movement and relaxes.
The rest is important as it allows the brain to communicate with the body's systems and enables "disruption of established patterns" to take place.
From newborns to the elderly, Bowen Therapy offers rapid and lasting pain relief.
Conditions treated:
Back and joint pains
Neck & shoulders
Scoliosis
Arthritis
Sports Injuries
Tennis Elbow
Plantar Fasciitis
Scar tissue regeneration
Balance issues
Tinnitus & dizziness
Headaches & migraine
Stress & anxiety
Chronic Fatigue
Fibromyalgia
Bedwetting
Hormonal imbalances
Respiratory & digestive disorders
Hayfever
Chemotherapy support
Jaw pain & TMJ syndrome
Carpal Tunnel & RSI
Restless Leg Syndrome
Hypnotherapy, EFT and Counselling
The clinic's resident hypnotherapists and counsellors offer you a safe and compassionate environment to address emotional blocks, patterns, and limitations in your life.
Conditions treated:
Phobias
Self-compassion
Anxiety
Depression
Grief, loss, loneliness
Substance abuse
Weight loss
Quitting smoking
Send your enquiry online or call to make an appointment.
---
Service categories
This practitioner provides online consults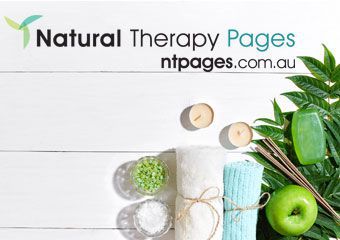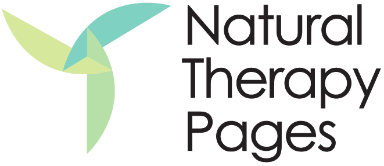 Rener Health Clinics