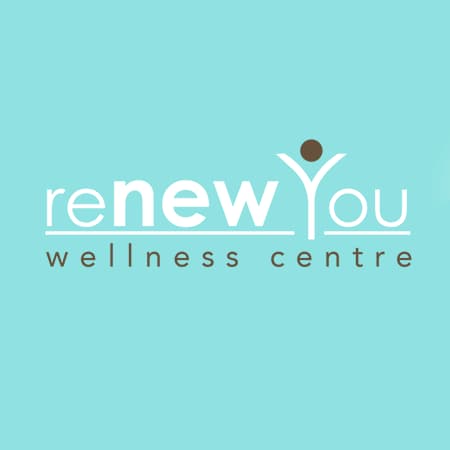 Renew You Wellness Centre
Clicking on the Send Me Details Now button opens an enquiry form where you can message Renew You Wellness Centre directly
Send Me Details Now
Stress, Fatigue, Anxiety, Hormonal issues, Digestion problems ... We Have the Solutions to Your Health Issues. Kinesiology and Naturopathy For People Of All Ages on The Mornington Peninsula and in  Melbourne Suburbs.
Renew You Wellness Centre - Kinesiology & Neuro Training
Servicing area
Mornington Peninsula and Melbourne Suburbs
---
Focus areas
Supervision
Crohn's disease
Eczema
Feeding
High cholesterol
Reflux
---
---
Kinesiology

Kinesiology uses a muscle test to register your imbalances. Your muscles are connected to your nervous system, which in turn is connected to your subconscious. All of your imbalances are reflected in your nervous system and identified by a change in your muscle response. Once the cause of the problem is identified, Kinesiology then seeks the best solution to enhance your own natural recuperation.

The skill of the Kinesiologist is muscle monitoring. This technique relies on the fact that your muscles are connected to your nervous system, which in turn is connected to your brain. Anything that registers in your brain as a stress is reflected in your nervous system and in your muscles.

Kinesiology is done using specific challenges that will reveal what stresses you. The responses that show in your nervous system can be verified by the Kinesiologist by using the change of response in your muscles.

This can be any kind of stress – health, finances, relationships, goals, specific events in your life, inherited patterns, learning difficulties, anything at all. After revealing the cause of the stress, Kinesiology can then reveal the most appropriate solution - i.e. the best way for you to resolve this particular problem.

Kinesiology works with mental and emotional stresses, physical problems, injuries and illnesses, energy issues and more.

Who is Kinesiology for

Kinesiology is for anyone of any age, who wishes to improve their heath, remove stress from their life, find a solution to a problem, achieve a goal, improve personal potential, feel better about themselves, regain their personal power, experience freedom and enhance their joy in living. Solution orientated Kinesiology uses a system where the individual person is able to direct their own process through the natural laws of recuperation.


---
Neuro-Training

Neuro-Training is a fairly new modality incorporating references and procedures that best compliment our inherent strength and vitality. Neuro-Training uses the integration of many modalities that have existed for decades or even centuries.

The development of Neuro-Training has been motivated by the needs of thousands of clients demanding there be a better way to overcome their life challenges.

How we think and behave has become encapsulated by the study of Neuro-Science. A big part of Neuro-Training uses the advances in Neuro-Science as a primary reference.

For all of us, life and the experiences we have in life, condition us in certain ways. As a result we often get caught up in doing the same thing, the same way without much thought. If this conditioning is not ideal, you can become sick, confused, stressed or worse, continue to live those unsupportive habits of your ancestry. This not only includes your health, but also how you think, act and respond.

Neuro-Training 're-conditions', how you view your life experience. It also re-trains the patterns of how your subconscious thinks your life should be. Neuro-Training allows you to move beyond your challenges and expand your life metaphor.

For all of us, our view of life is based on our own perception. We all see life through our own filters and our own biased view. If these perceptions work against us, we are not able to access and use our natural inborn intelligence and excel as best we can.

If our perceptions have been clouded from a young age, we spend years compensating for these misperceptions. This has a domino effect on many aspects of our life. It effects who we think we are. It even effects, the growth of our own identity. As a result, many people go through life and realise at a mature age, that they don't even know themselves.
Different applications of Neuro-Training encourage you and your Nervous System to function better generally. Some applications use specific checking processes via Kinesiology and some are not.

Benefits of Neuro-Training
More clarity maybe for the first time in years
Think Better
Your emotional space will broaden
Feel Better
Your physical health will improve
Perform Better
Because Neuro-Training retrains your nervous system for the better, how you respond to everything starts to change for the better too.

Neuro-training can be used on babies, children and adults. One on one sessions and group learning are available.


Want to know more? Visit www.renewyou.com.au
---
If you'd like to hear more about the services Renewyou offers, call us on 0421 607 948 or send us an email by clicking on the 'Make an Enquiry' button below.
---
Services
Naturopathy, Herbal Medicine, Nutrition, Kinesiology, Neuro Training, Homeopathy
1hr
Natural Medicine Specialist
Qualifications
Naturopath
Nutritionist
Herbalist
Kinesiologist
Educator
Neuro Trainer
Division 1 Nurse
Professional Membership
ATMS - Australian Traditional Medicine Society
ANTA - Australian Natural Therapists Association
Australian Kinesiology Association
---