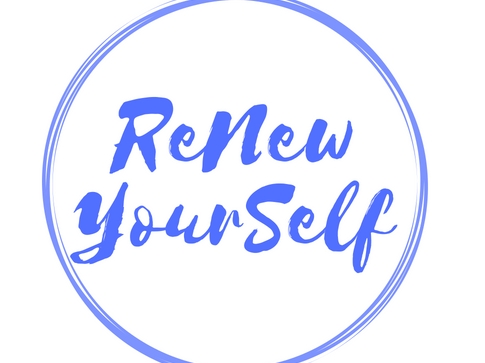 Karen Mudie - Reiki, Breath Coach & Energy Healer
Clicking on the Send Me Details Now button opens an enquiry form where you can message Karen Mudie directly
Send Me Details Now
All Reiki courses taught by Karen are high quality and comprehensive and work well for experienced energy practitioners, alternative health practitioners, and beginners alike, the only requirement is that students are serious about getting results and are willing to work towards achieving them.
Reiki Education and Training
Servicing area
Ormeau & Surrounding Suburbs, Queensland,
---
Focus areas
Complementary
Relaxation
Self-esteem
Wellness
Spiritual coaching
Lifestyle
---
---
Karen has been practicing Reiki for over 25years and completed her Reiki Master and Grand reiki Master Practitioner and Teacher Training over the past 7years, and loves sharing her knowledge and wisdom with others.
Reiki (pronounced RAY-KEY) is a Japanese word for Universal Life Energy and the Universal Spirit, and is perhaps the gentlest and most practical healing therapy in the world. It is a very effective self-care, spiritual discipline and indeed it can be life changing.
Reiki is a safe, gentle, non-intrusive healing technique for use on yourself, other people or animals. It uses the gentle placing of the hands (no massage, pressure or manipulation) on the fully clothed body to allow the Reiki Energy to flow to balance, heal and harmonise the body, mind, emotions and spirit, promoting a sense of wholeness and well-being, and encouraging self-awareness, personal growth and spiritual development. A truly "holistic" system which is powerful and effective, yet easy to learn.
Karen believes Reiki is about community. It's about practices that help you understand, build, and deepen your practice, both for self and others
Reiki First Degree Training (Reiki I)
This course is open to anyone with an interest in Reiki (no previous knowledge or experience is required) and is ideal for people who just wish to use Reiki on themselves, family and friends, as well as being the essential foundation for those who want to go on to further courses, or to become professional Reiki Practitioners. Reiki works well with other complementary and alternative therapies, so this course would be useful for body workers, massage therapists, and other alternative health practitioners wishing expand their practice. therapists of other disciplines, too.
You will be AWARDED with A Certificate of REIKI I Method of Natural Healing upon completion.
Reiki Second Degree Training (Reiki II)
Your Second Degree Reiki is about continued self-healing and growth, but it also broadens your knowledge and healing skills to enable you to help others to heal and grow. Reiki II is sometimes regarded as Practitioner Level, and I would certainly recommend it for anyone wishing to practice Reiki professionally because it gives you a wide range of additional techniques to offer potential clients.
This level is also beneficial for people who want to use Reiki more efficiently on their own inner / spiritual development, so it is not simply about gaining another qualification and some additional skills in a healing technique. It is much deeper than that, because it is a significant step along your personal healing journey, and one that takes you closer to living Reiki – making Reiki an essential part of your daily life.
Advanced Reiki Workshops
These workshops and trainings are available for those who wish to further broaden their knowledge in Reiki, Energy Healing, Chakra Balancing, Spiritual Development and Business / Practice Management.
Qualifications
Usui Reiki Grand Master
Certified Breathwork Teacher (500+ Hours)
Spiritual Coach
Quantum Healer
Certified Reiki Master Teacher
Chair Yoga Instructor
Love Works Tantra Teacher
Bachelor of Applied Science (Health Education)
Diploma of Therapeutic Massage
Breath Coach
Professional Membership
IICT - International Institute For Complementary Therapists
ATMS - Australian Traditional Medicine Society
---