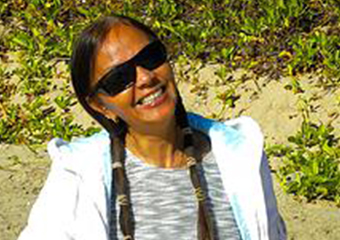 Resoulutions 4 Life
Welcome to Resoulutions 4 Life Stress, Anxiety, Depression and Chronic pain are silently reaching pandemic states, but this is not our natural nature. Regularly feeling wired or tried, depressed or stressed is not 'normal'… Time to Stop! Breathe! And Connect with us – we are here to help you.
Resoulutions 4 Life
Servicing area
Hervey Bay
---
Focus areas
Love
Stress management
Well-being
Sciatica
Guilt
Self-care
---
---
About Us
At Resoulutions 4 Life we understand, and we recognise the numerous challenges that daily living can bring to you. It is our mission to provide happiness, balance, peace, and empowerment through self-love, self-awareness, and self-care. We strongly believe that your quality of life is not about how to best fit in, but it is to stay true to our own value and to take care of your own specific individual needs – without guilt. We are highly committed to helping you to make positive changes in your life.
We share with your practical life tools to stimulate self-transformation and ultimately healing, a reality. We provide programs that nurture professional, personal and spiritual development, and holistic treatments to reduce pain and manage all different types of life situations.
About Me
Living in Australia, personal empowerment expert Annemarie de seriere, loves to help people find meaning and healing in their life. She is the founder of Resoulutions 4 life and has assisted over 2500 women, men and young adults 'reclaim their power'. Annemarie takes a holistic approach and shares her understanding and experiences of the connection between mind, body, soul, through presentations, workshops and a range of natural therapies. she is the author of two books: peace, power and you, a spiritual abc for living beyond stress. and will to wonder, principles on the loss and recovery of power.
---
For more information, click here.
---