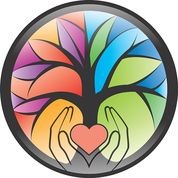 Member since 2021
Resourceful Minds Clinic
Depression
Hypnotherapist
Alternative medicine
...
Want to find out my availability, pricing or opening hours? Click on Send Me Details Now to get started.
Clicking on the Send Me Details Now button opens an enquiry form where you can message the practitioner directly.
Resourceful Minds Clinic
Hypnotherapy - Reiki - Energy Healing
Resourceful Minds Clinic
Services & Booking
Clinical Hypnotherapy allows direct access to your subconscious automatic belief systems. It is in this part of our human mind that harbours so many outdated tools that no longer work in today's society. This therapy offers an effective, struggle free approach to adjusting the way we usually respond to everyday stimuli.​
Energy Healing is the universal healing of the body, mind, and soul. We are all but energy with emotions, the science of Physics has proven what ancient healers have believed since the dawn of time. Here at the Resourceful Minds Clinic, we have brought together many of the very best energy based therapies and adapted them to suit you as an individual. We believe that wholistic therapy starts with who you want to be and where you want to go.
Here is a list of services currently offered at Resourceful Minds Clinic. To book a service click the 'BOOK' button. You should be taken to our Booking Request Form where you will be asked to provide your contact information, choose your required service and the date you wish to reserve. We have also provided a Message Box where you may include any additional information. Please make certain that all the information provided is correct prior to submitting the form.
Once we have received your booking request, someone from Resourceful Minds Clinic will get back with you as soon as possible regarding availability.
If you have any issues with booking or have other questions, please feel free to Contact Us. Thank you for choosing Resourceful Minds Clinic.
CANBERRA: Monday - Friday
GOULBURN: By Appointment
Clinical Therapy
Initial Clinical Hypnotherapy Session
This important introductory session is designed to give you the opportunity to get to know and grow more comfortable with us, as well as for us to learn more about you as an individual.
In this session you will be asked questions that will help us customize a therapy program suited to your specific needs. Because those needs are unique to you, it is important that you be honest about what brings you to us (later hypnotherapy sessions will be based on details and answers you give here). We also encourage you to take this opportunity to ask any questions you may have of your hypnotherapist. Remember we are here to help YOU.
1 1/2 hr - $175
Clinical Hypnotherapy
A highly relaxed state in which the client's consciousness and subconscious mind is focused and receptive to therapeutic suggestion. Hypnotherapy can assist in dealing with many emotional and physical issues such as:
Anxiety
Depression
Phobias
Sexual Dysfunction
Sleep
Speech
Acute and chronic pain management
Teeth grinding
Substance abuse including tobacco
Self-confidence
Memory/Concentration
Performance anxiety including sports
1 hr - $95
Teenage Therapy & Tool Building
A combination approach to building the tools and skills to stand confident (but not arrogant) in today's world, using techniques specifically designed for you as a Teenager (or child). Today's changing world can be an interesting place to grow up, having new and evolved brain tools to help navigate the vastly different environment can only assist you to thrive.
This space is safe, confidential and designed specifically for YOU!
1 hr - $100
NLP
Neuro-Linguistic Programming (NLP) therapy incorporates NLP, a set of language- and sensory-based interventions and behavior-modification techniques intended to help improve a client's self-awareness, confidence, communication skills, and social actions. The goals of NLP are to help the client understand that the way one views the world affects how one operates in the world, and that it is necessary to change the thoughts and behavior patterns that have not proven beneficial in the past.
Initial Session: 1 hr - $140
Follow-up Session: 20 min. - $40
---
Energy Healing Therapy
Energy Massage
A combination massage incorporating a short Reiki session and a Relaxation Massage. Reduce stress, boost immunity, improve sleep, increase circulation, promote mental wellbeing, improve flexibility and aid with digestion. While also enjoying the benefits of Universal Energy healing and balancing your mind and body where you need it most.
1 hr - $155
Reiki
Reiki (pronounce ray-key) is one, of the many different forms of alternative medicine that sits under the energy healing realm. During a Reiki session we use both hands-on and hands-off healing through which the universal energy is transferred through the palms to you in order to encourage emotional and physical healing.
45 min - $95
Sound & Energy Journey
A short sound bath and intensive Reiki session.
50 min - $130
Sound Bathing
A sound bath is a deeply immersed experience using sounds and vibrations. This practice is used as a powerful method to cleanse and heal. Sound Bathing produces an environment for holistic self-discovery using deep relaxation and meditation. This treatment is the perfect escape from the modern stresses of life. A sound bath will cleanse your soul and restore your balance. Sound and vibrations are vital for our emotional health, releasing feelings of happiness, energy and relaxation.
Individual: 45 min - $95
Group Session: 45 min - $45/person
Reconnective Healing
Reconnective Healing is an established non-touch energy healing approach that encompasses the benefits of all known techniques without any complicated steps, equipment, procedures or rituals. It is scientifically supported and known to facilitate significant advancement in all arenas of daily life. This includes our physical well-being, mental clarity, emotional inner peace and spiritual life progress.
1 hr - $95
Vibrational Healing
Everything in the universe vibrates at its own unique frequency called a "resonant frequency." Each person has different vibrations that can become blocked through negative thoughts, words, feelings and actions. If not removed, these blocks will eventually manifest as disharmony in our physical bodies.
45 min - $95
---
Service categories
This practitioner provides online consults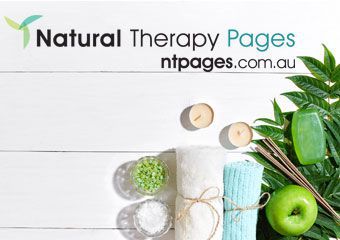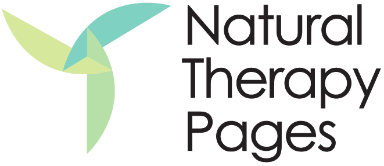 Resourceful Minds Clinic