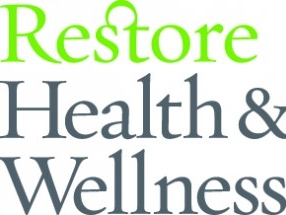 Restore Health & Wellness
Want to find out my availability, pricing or opening hours? Click on Send Me Details Now to get started.
Send Me Details Now
Clicking on the Send Me Details Now button opens an enquiry form where you can message Professional Osteopaths directly
Osteopathy is a natural and effective form of manual medicine.  It helps to correct pain, restriction and injury by addressing the cause of the problem.  At Restore we work as individuals and as a team with our acupuncturists and remedial massage therapists to get our patients back to good health once again.   Our osteopaths are all highly qualified and experienced with Masters Degrees in science and APRHA registration.
Restore Health and Wellness - Osteopathy
Focus areas
Joy
Wellness
Headaches
Endometriosis
Indigestion
Pain relief
---
---

Dr Amanda Hannaford
Osteopath
MOst B App.Sc (Osteo) BA
Grad Cert App Acup

Amanda Hannaford achieved her Masters of Osteopathy in 2002, and has been in private practice in the Lane Cove and St Leonards areas for the past 12 years. She was a university lecturer in the UWS Masters program for 4 years, and has also been a registration board examiner. In addition she has a graduate diploma in Applied Acupuncture for Musculo-skeletal conditions.She specialises in treating the root cause of a patients problem, which is not necessarily where the patient is experiencing pain or symptoms. Finding the source and then correcting the issue can result in resolving the problem entirely, providing great relief and a wonderful improvement in a patients quality of life.
Amanda treats all manner of issues in this way, however she is best known for her ability to treat neck and back pain quickly, safely and with long lasting relief for her patients. She also specialises hip, shoulder and elbow pain, and recurrent foot and ankle pain.She has worked with elite athletes, dancers, young children, the elderly and everyone in between, as the principles of osteopathy remain the same – aiming to return the body to how it was designed to move in nature. This provides pain relief, freedom of movement, and a new lease on life.


---
Dr Sarah Lal
Osteopath
BOst (UK)

Sarah graduated with a Masters degree from the British School of Osteopathy in London. She moved to Australia in 2015 and practices in St Leonards and Sutherland. Sarah is known for her kind heart and empathetic nature; she believes in providing a safe space for patients to feel at ease during treatment. By getting to know her patients well, Sarah tries to identify causes of tensions and weakness, to then educate every person on their circumstance and how that may have lead to their ailments. Sarah believes that every person needs to understand their pain and to be pro-active in the healing process.
Hands-on techniques include a wide range from soft tissue massage and joint manipulation, to gentle fascial, cranial and visceral techniques. Sarah's top priority in the first few sessions is to ensure pain reduction and to improve the body's function, as well as teach you what you can do at home to help yourself and regain control over your body. Sarah has also completed the P-DTR (proprioceptive deep tendon reflex) foundation course, a functional neurology technique which helps to find and eliminate the root cause of a problem. Sarah endeavors to help anybody who walks through the door; a thorough assessment and Sarah's attention to detail will ensure satisfying results and/or appropriate referrals to other healthcare professionals where required.
---
Dr Alex Douglas
Osteopath
B.H.Sci/B.App.Sci (Osteopathy)
Alex Douglas holds a double Bachelor degree majoring in Osteopathy from RMIT, Melbourne. Alex treats his patients with a current evidence based approach, drawing on traditional Osteopathic principles and techniques and also incorporating the use of Dry Needling into his practice when appropriate. Alex uses both a direct approach utilising soft tissue massage and joint manipulation and an indirect approach using cranial techniques. He has found that combining different modalities of treatment is beneficial to the overall outcome for his patients.
Alex feels that every patient has a story and finding the root cause of their particular circumstance or injury is paramount to a quick prognosis and return to the things that they love to do.
Alex also holds a bachelor degree in Media & Cultural Studies from Macquarie University which has provided him with invaluable communication skills, assisting him in making meaningful connections with his patients. Alex has a strong interest in sports related injuries having competed at Nationals level in athletics and is a keen Rugby Union fan. Alex aims to improve his patient's symptoms and increase their function in their daily life – whether they are an office worker, professional athlete, tradie or scuba diver!
---
Dr Kate Major
Osteopath
Kate holds a Master of Osteopathy from UIT in Auckland, and has practiced for many years in both New Zealand and Australia. She combines her accomplished manual therapy skills with exercise prescription in order to encourage her patients to return to full function as soon as possible. Kate believes that when we injure ourselves or have ongoing or debilitating pain we tend to lose our confidence in our body and its ability to perform certain tasks. She loves helping clients regain that confidence and get back into activities they once enjoyed or never had the courage to try. Kate uses this approach to address neck and back pain, hip and pelvis dysfunctions, and recovery from sports injuries.
Kate also has extensive post-graduate training in the management and care of patients during pregnancy. She has a history of working in tandem with midwifery clinics in both New Zealand and Australia and often works alongside our pregnancy acupuncture team. Making pregnant women more comfortable and preparing their bodies for labour is one of the most rewarding aspects of her job. Kate is also available on Saturdays, much to the delight of her patients.
___________________
Just give us a call and we can advise you on how best we can help you, or simply go through to our online booking and book yourself an appointment with one of our team today
_____________________
---