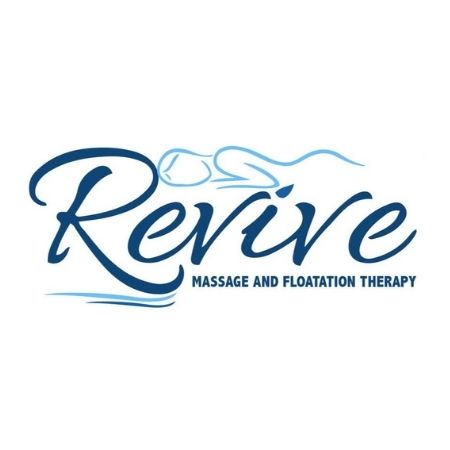 Revive Massage And Floatation Therapy
Want to find out my availability, pricing or opening hours? Click on Send Me Details Now to get started.
Send Me Details Now
Clicking on the Send Me Details Now button opens an enquiry form where you can message Dale Kapper directly
Experience a unique opportunity to disconnect from the constant distractions of daily life and immerse yourself in a scientifically designed environment that helps stimulate the body's inherent responses. Float by yourself or with a partner, book online today.
Remedial Massage and Floatation Therapy for Mobility, Flexibility, Relaxation
Servicing area
Launceston, Tasmania
---
Focus areas
Arthritis
Wellness
Circulation
Headaches
Hormones
Muscle tension
---
---
Dale's background in personal training has expanded his knowledge of how muscles function and understanding of the problems related to muscle aches and pains.
He specialises in sports, remedial, deep tissue, relaxation and trigger point massages, including dry needling and cupping treatments.
Services Offered
Massage Therapy is used to help manage health conditions, injuries or enhance wellness where therapists relax muscle tissues by using various strokes and movements at different levels of pressure.
They're known to provide the following benefits:
Reduces muscle tension, tightness and stiffness
Improve blood flow and circulation
Stimulates the lymphatic system
Reduces stress hormones
Relaxes the mind and body
Increases joint mobility and flexibility
Improves recovery of soft tissue injuries
Heightens mental alertness
Reduces anxiety and depression
Dry Needling
This modern treatment inserts several filiform needles into the skin. Filiform needles are fine, short, stainless steel needles that don't inject any fluid into the body, hence the term "dry".
Practitioners place the needles in areas of knotted or hard muscles also known as trigger points.
Inserted dry needles help release knots and relieve the muscles from pain or spasms.
Cupping Treatment
This treatment is done by placing cups on the skin and then heating the cup using alcohol, herbs, or paper to create suction onto the skin.
When the air inside cools, it creates a vacuum that pulls the skin up into the cup. Skin may turn dark like a bruise as blood vessels respond to pressure but this will subside within 10 days of session.
Float Therapy
This form of therapy uses floatation tanks or float pods filled with water and Epsom salts that creates a deep solution making it super buoyant.
The buoyancy creates a feeling of total weightlessness and relaxation. While floating, the body absorbs an abundance of healthy minerals like magnesium and sulphates from the Epsom salt.

No matter how long you float, your skin won't form any wrinkles like what you normally see with prolonged water soaking.
Before you float, check the do's and don'ts of floating in the website to enhance your floating experience.
Benefits of Float Therapy
Improves sleep disorders
Reduces cortisol, lactic acid and adrenaline production which promotes relaxation
Accelerates the body's own healing abilities and recovery process Improves blood flow and circulation of oxygen and nutrients
Relieves pain from acute and/or chronic conditions like:


Arthritis and rheumatoid arthritis
Headaches and migraines
Fibromyalgia
Muscle and joint pain

Realigns and decompresses the spine
Promotes mental clarity and physical calmness
Boosts energy levels
Increases focus, concentration and creativity
Gift vouchers and health fund rebates are available.
Here are some testimonials from previous clients of Revive Massage and Floatation Therapy:
"Dale is THE best masseuse! He keeps me going and I run/workout a LOT! Dale is so knowledgeable and gives exercises and stretches to do at home Just Like a physiotherapist would. Really cares about getting you moving! Also Rosemary is the sweetest receptionist ever!✌" - Tracey Cron
"Tried the floatation pod therapy, and I loved it. Gives a relaxing and calming experience. Allows you to just focus on the float, shut yourself off from the stress and focus just on relaxing. Service was exceptional. Certainly will be coming back in the future! Thank you team!" - Mitch Duffy
"Excellent, knowledgeable with treatment along with great advice. I have some sore spots which is to be expected but on the whole feel better already! Definitely will become a regular And I would recommend anyone try a treatment." - Jane Rutherford
Book online through facebook, Instagram or our website,for that much needed relaxation and de-stressing time for you or your loved one. Bookings via phone, text or email are available too.
Services
HEALTH FUND REBATES AVAILABLE!
Qualifications
Diploma In Massage Therapy
---