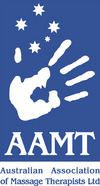 Revolution Massage Therapy
Want to find out my availability, pricing or opening hours? Click on Send Me Details Now to get started.
Send Me Details Now
Clicking on the Send Me Details Now button opens an enquiry form where you can message Peter Gore directly
Revolution Massage Therapy
Servicing area
Eynesbury/Western Suburbs, Victoria
---
Focus areas
Stress management
Facial
Nurturing
Frozen shoulder
Lower back pain
Circulation
---

Suffer from:

Neck pain ?
Constant headache's ?
Lower back pain ?
Frozen shoulder ?
Tennis or Golfers elbow ?
Tight hamstrings/calf's ?
Carpel Tunnel syndrome ?
Sore muscle's/joints ?

If you answered yes to any of the above now is the time to act.

Stop saying "I can put up with it" when there is no need to restrict yourself in doing your normal routines.

Relaxation massage,
Remedial massage*,
Deep tissue massage*,
Myofascial release*,
Cupping*,
Dynamic release*,
Trigger point therapy,
Ice massage,
Sports massage.
* initial remedial treatment recommended

What kind of massage do I require ?

This usually depends on how long you have been in discomfort. Usually if the discomfort has lasted longer than one month its better to have an initial remedial massage treatment (see below to see what this includes). However if you have been in discomfort for less than one month a relaxation or deep tissue massage treatment should help. If in doubt ask your therapist who is qualified to make the correct choice.


---

Some Types of massages available at Revolution Massage Therapy?

Initial Remedial :
This is usually the first step to getting rid of that nagging pain that has lasted months if not years. The first half of the session is utilised by talking with your therapist on how, why and where your discomfort is. A thorough history on how things got worse is important for the road to recovery. This is followed by some easy tests. General range of motion tests and specialised tests will determine exactly how, where and when your treatment takes place.
The second half of your initial remedial treatment is where your therapist begins treatment.

Deep Tissue :
Deep tissue treatments usually involve kneading and localised working of muscles in trouble areas.

Relaxation :
Time to unwind and leave that stress on the table. A usual relaxation massage will last about 60min. Beginning from the feet and ending at the face, nurturing all those weary muscles in between. A relaxation massage is an idea way to distress the body.

Cupping :
Cupping is a non invasive treatment similar to acupuncture or dry needling. A quick way to release areas where muscles are very tight. Cupping can feel similar to having large clothes pegs attached to the skin. Usually the cups are on the body for approximately 5min. Sometimes after cupping typical red circles will remain. Though they look similar to bruising, they are actually the toxins being released from the body. Typically these red circles fade within 5 days.

Myofascial Release :
Ever had a massage that just didn't release those muscles ? Myofascia is a glad wrap similar type material that covers all the body and muscles. Sometimes this gets too tight and the muscles cannot relax. Myofacial release can be at times very painful. Usually this is done well into remedial massage treatments.

Ice Massage :
Ice massage is used especially when there is inflammation is the specific area. This type is especially useful in treating very painfull conditions such as "tennis elbow" (lateral epicondylitis) or "golfers elbow" (medial epicondylitis)

Sports Massage :
Sports massage is very beneficial pre-event and post-event. A faster than normal type of massage assist and generates better circulation getting muscles ready for your event. Post event sports massage will assist recovery by increasing circulation removing lactic acids from those sore and tired muscles.


---

How long should I book for ?

Your therapist will help you decide how long your treatment will last. Generally for one section of the body e.g. back only, would normally take 30min to massage and release those sore muscles.

What happens on a typical visit at Revolution Massage Therapy

Its best to arrive 5minutes before your appointment time so you can settle down. Your details and a brief history is discussed with your therapist. After agreeing to the treatment you require the therapist leaves the room so you can disrobe and lay on the table, covering yourself with the towels provided. The treatment begins with your therapist explaining, where, how and why he is doing what he is doing. Usually after the treatment a little time is spent to suggest possible follow up exercises e.g. stretching that can compliment your treatment.

At Revolution Massage Therapy we wont drag your treatments on. Most issues can be resolved within 5-10 treatments. Then its up to you to decide when you need a "grease and oil change" to keep those muscles behaving the way they should. Unlike most chiro's/physio's we wont keep you coming back without noticing a real difference for the better.


---

YOUR THERAPIST

Peter has a strong sporting background. In his early days he played football for Sunshine in the V.F.A. (now known as V.F.L.). Summer was athletics where he was a sprinter/hurdler. He has played club tennis at Kurunjang Park Tennis club and has even tried a few years of triathlons. When he has some spare time he attends gym at Melton Waves.

He studied Physical Education at Rusden State College of Victoria. He has a long term interest in the human body and it was an easy transition to apply his skills to Remedial Massage.

Married with 2 children. Peter and his wife have found a second lease of life riding their motorbikes on the weekend.


---

Revolution Massage Therapy

"time to turn things around"

Standard treatment

30min ………..$50
60min ………..$90

*= Initial remedial consultation
(60min-75min inc. assessment & 30min treatment .. $120)

Peter

Hours Mon.-Fri. 6pm – 9pm

Phone 8754 5973
Mobile 0418.573370

If you dont get through on the land line phone , dont waste you money leave your details on the mobile number and Peter WILL call you back asap. (more than likely he's with a client and will call back within an hour)

Health Fund Rebates may apply for Remedial Treatments



Initial Consultation
1hr 30min
The Initial Consultation includes History, Assessment & Treatment
Includes revision of past treatment, progress, revision of stretching and treatment
Qualifications
Diploma In Remedial Massage
Level 1 Sports Trainer
Professional Membership
Massage & Myotherapy Australia
---