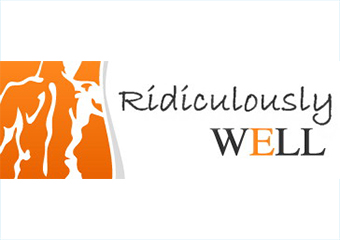 Ridiculously Well
Welcome to Ridiculously Well! We are an Elanora / Currumbin based practice providing chiropractic, physiotherapy, osteopathy, nutrition and remedial massage to the greater Gold Coast community.
Ridiculously Well
Focus areas
Lower back pain
Sciatica
Complementary
Well-being
Stress management
Physical health
---
---
ABOUT
We are a mindful, ethical practice with a strong focus on personalised, holistic care. We aim to provide you with not only as soon as possible symptom relief but also long-term improvement to your health and wellbeing. Quite simply, we want to get you 'Ridiculously Well' ASAP and help keep you there! So whether its back pain, headaches, sciatica, a sports or work injury or you understand that your body deserves some regular TLC to maintain great health in today's busy world.
Our practice was established in 1995 with a vision to bring together a team of professionals to provide effective, professional health care in a relaxed, comfortable setting. Celebrating our 21st year of serving the Gold Coast, we are proud to be realising that vision together every day.
From elite athletes and tradies to senior citizens and pregnant women, we treat a wide range of people with diverse needs. So if you are recovering from injury or illness, seeking relief from pain or discomfort or living with a long-term health condition then we are here to help you meet your health care goals.
Every client is different, but what they all have in common is the desire to be treated by a true professional who genuinely cares about their wellbeing. That's exactly what we offer at Ridiculously Well, treating all of our clients as individuals and tailoring your treatment to your needs.
We have most of the bases covered, offering chiropractic, physiotherapy, osteopathy, nutritional support, remedial massage, western acupuncture and dry needling. We also run Yoga and Pilates classes for our clients. But if for some reason we can't help, we'll give you honest advice about what we think is the best course of action for you to achieve your health goals and point you in the right direction.
Twenty years ago, I thought that having a practice with such a unique and complementary team of expert therapists was a dream. Today, as we work together to help clients achieve health and wellbeing that many forgot was possible I know that that dream was worth pursuing.
On behalf of the team, we look forward to welcoming you to our clinic sometime soon if you haven't been before and helping you be Ridiculously Well! The front desk girls are incredibly helpful so please do not hesitate to call and make an appointment with your chosen practitioner or ask any questions you may have. You can call us direct on 07 5598 3511 or you email any queries to info@ridiculouslywell.com.au
Dr Colin Clarey
Director & Principal Chiropractor
---
SERVICES
Chiropractic
Our experienced Gold Coast Chiropractors Drs. Colin Clarey, Nathaly Desjardins, Keith Maitland and Nikolai Furse are all highly experianced and are here to help get you back to feeling Ridiculously Well.
You're in safe & experienced hands
When it comes to spine-related problems and your well-being, our chiropractors are health experts. They will begin with an accurate diagnosis of what exactly is causing your problem, discern the best way to approach it and explain this to you as entirely and simply as possible. They will then work out what type of care will best suit you and your condition and what it is both they and you need to do to achieve the best or desired result.
Physiotherapy
Physiotherapy is the treatment and prevention of disease, dysfunction or injury by physical methods. Physiotherapists use their expert knowledge of anatomy and physiology to support their patients in restoring or maintaining their physical health. They help patients to:



Recover from injuries acquired through sports, accidents or daily stresses and strains;




Improve their physical health to prevent repeat injuries;




Regain normal physical function after a surgery or significant illness;




Overcome physical disorders and dysfunctions associated with illness, injury or age;




Understand and manage chronic pain.



At Ridiculously Well, we have a team of three talented physiotherapists, each with a minimum of 16 years experience. We offer one on one, half hour consultations in private treatment rooms and care for all ages. Our caring and dedicated Physiotherapists are skilled in a wide range of physiotherapeutic disciplines and will choose the best treatment for you based on your individual needs.
Osteopathy
Osteopaths understand the close relationship between the structures (and position) of the body's parts and its function (or lack of). Osteopaths consider the body as a whole and use this in their diagnosis and treatment of a problem. Osteopaths use a combination of specific orthopaedic and osteopathic examinations to create an accurate diagnosis, which can be treated accordingly. Osteopathy is safe gentle and effective and use a range of techniques such as: joint mobilization, joint manipulation, cranial-sacral techniques, muscle energy techniques, myofacial release, trigger point therapy, visceral osteopathy and dry needling.
Our Osteopath, Dr Erin Barnes is passionate about providing quality osteopathic care to people of all ages suffering from a wide variety of other ailments such as lower back pain, neck pain and headaches. Erin follows the osteopathic principle that the body is a unit and that every part of the person should be considered when trying to find the true cause of a person's discomfort or pain. With a background in remedial massage, she has working with the human body for many years.
Dietitian
Dr Desha Welsh, is an Accredited Dietitian, Nutritionist and Health Scientist dedicated to optimising your health and wellbeing.
She provides expert advice in a holistic way, advising on healthy eating and lifestyle changes, prioritising your personal needs, cultural background and food preferences.
She graduated with Batchelor of Health Science, majoring in Immunology with honours, Masters of Nutrition and Dietetics and PhD in Human Physiology. She combines knowledge of physiology, immunology and nutrition with deep belier that these three disciplines strongly interact with each other. Therefore, when addressing any nutritionally related health concern, Dr Welsh looks at immunological, nutritional and hormonal/ emotionally triggered reasons for our health condition and how to prevent further harm.
For the past 15 years Desha has worked as a Researcher and Lecturer at Zurich, Bond and Griffith Universities in the fields of Human Physiology, Immunology, Nutrition and Health Science. During this time, she particularly focused on several research projects that involved investigating the influence of dietary changes on kidney and bone function and immune responses. Her scientific work has helped her to develop a thorough insight into the human body, its function, and the benefits of proper nutrition.
Massage
Everyone knows the value of a good massage. And many of us know the value of a professional massage. Remedial massage is therapeutic and relaxing. It enables the body to truly rejuvenate and restore itself to a state of equilibrium, even bliss.
Further, the systematic and specific manipulation of the soft muscle tissues improves blood circulation and movement of lymph fluids. It's also a useful adjunct to more serious problems requiring physiotherapy and chiropractic treatment.
Remedial massage is the systematic and specific manipulation of the soft tissues and muscles of the body, which in turn enhances the well being of the entire person, relieves stress and improve blood circulation and movement of lymph fluids.
---
For all enquiries contact us today!
---