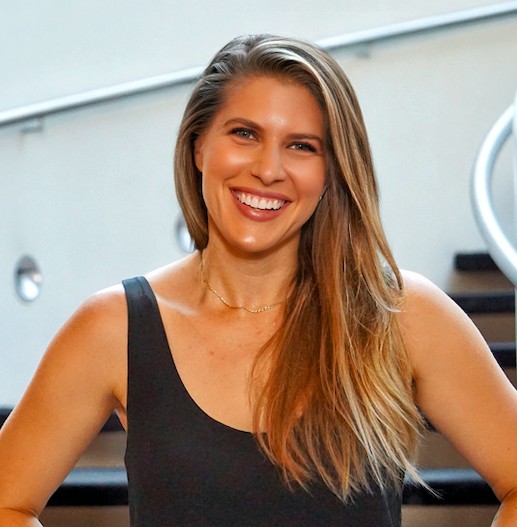 Rise Health & Wellness
Want to find out my availability, pricing or opening hours? Click on Send Me Details Now to get started.
Send Me Details Now
Clicking on the Send Me Details Now button opens an enquiry form where you can message Rise Health & Wellness directly
Lasting change is about learning, replacing old habits with better ones, re-training your thoughts to be more helpful, accountability & having someone believe in you - me.
Rise Health & Wellness - Specialties
Focus areas
Emotional wellbeing
Work stress
Burnout
Exhausted
Anxiety
Emotions
---
Weight-loss
Weight-loss is not just about calories in vs calories out. That is a big part of it but there are many other factors that can hinder or help your weight loss efforts. Stress, sleep, gut microbiota and mindfulness are all players in this game.
Your body and mind both need to work as a team and communicate with each other. Once you learn how your body speaks to you and how you are speaking to it via the food you eat, your thoughts and the environment you are in, you can understand each other and make weight loss a lot easier.
Managing your weight shouldn't be a 'yo-yo' thing. With the learnings you will take from our work together you will be able to keep the weight off and not feel deprived doing it!
Insomnia
I can definitely relate to the agony of not being able to sleep. During my corporate banking and my small business career I was a terrible sleeper but knowing what I know now, I did nothing to help myself! If you struggle with sleep, there is loads you can do to help and it is so worth the effort in the end.
The easiest part is learning about our internal mechanisms that induce sleep and working with them, not against them. The harder part is undoing the conditioning around your bed/bedroom, reducing stress and sorting out the ruminating and unhelpful thought patterns that can keep us awake.
Cognitive behavioural therapy for insomnia (CBT-I) is not a quick fix but it is a long term fix. It is more effective then sleeping medication because unlike sleeping pills, CBT-I helps you overcome the underlying causes of your sleep problems.
Burnout
Corporate life and small business alike can be relentless. Long hours, feeling like the work is never done, financial worries, regulation to keep up with, endless conference calls to report daily results, complaints, managing client or staff anxieties and the list goes on. It can feel like you are carrying the world on your shoulders and that you are only just holding it all together. I know the feeling.
Burnout is a real thing and it likely won't be fixed by taking a holiday. It is a state of emotional, physical and mental exhaustion caused by chronic work stress over an extended period of time. It occurs when you feel overwhelmed, emotionally drained and unable to meet constant demands. You might be experiencing burnout if you:
Dread going to work & feel that every day at work is a bad day.
Feel exhausted much of the time.
Feel no joy or interest in your work, or even feel depressed by it.
Feel overwhelmed by your responsibilities.
Engage in escapist behaviours such as excessive drinking.
Have less patience with others than you used to.
Feel hopeless about your life or work.
Experience physical symptoms such as chest pain, shortness of breath, sleeplessness or heart palpitations.
Work stress activates our nervous system, hormonal, metabolic, immune and cardiovascular systems. If these systems are triggered too frequently or for too long they fail to return to normal which can lead to physical disease. This is why it is so important to either prevent burnout altogether or recover from it properly if you are already experiencing burnout.
The good news is that recovery is definitely possible, however it's just not a quick fix. Calming your nervous system down takes time and consistency to put new strategies in place. These strategies will lead to ongoing lifestyle change which will have positive benefits across all aspects of your life. Your relationships, health, happiness and vitality for life will be better than ever.
Stress
Our central stress response system is the hypothalamic–pituitary–adrenal axis (HPA axis). The three components are the hypothalamus, the pituitary gland and the adrenal glands These organs and their interactions control reactions to stress and regulate many body processes including digestion, the immune system, mood and emotions, sexuality and energy storage and expenditure.
Our stress response has been fine-tuned over hundreds of thousands of years by our ancestors who needed it to fight or flee from predators. The HPA activation was supposed to be short lived, meaning that it would switch off once the threat had passed. The issue we have today is that many people experience low to moderate stress from everyday things such as paying bills, worrying about getting sick, worrying about COVID, the election, emotional and/or physical safety and the list goes on. We also have many people experiencing high levels of stress for long periods of time such as work stress, looking after ill family members and domestic violence to name a few.
Our bodies are not designed to have our HPA axis or stress response activated for such a long time and the effects on our health are fairly disastrous. Some of the known effects of chronic stress are:
Inflammation
Auto-immune flare-ups
Reduced immunity
Digestive issues
Infertility
Weight gain
Increased risk of behavioural & chemical addictions
Rapid aging
Heart disease
Structural changes in the brain
Anxiety
Depression
Irritability
Anger
Sleep disturbance
Managing stress, however, is actually possible. There are many strategies you can implement in your day and week to find balance, calm your nervous system and switch off that HPA response, but it can take time for you to feel the effects. Once you have learned how, you will have the strategies for life, which will have positive benefits across all aspects of your life. Your relationships, health, happiness and vitality for life will be better than ever.
Don't put off starting any longer. It will never be the perfect time. You deserve to feel better and live the life you want to live. Reach out for a free 30 min chat and let's start now!
Qualifications
Diploma Of Counselling
Diploma Of Nutrition
Bsc (psych) University Of Western Australia
Professional Membership
ACA - Australian Counselling Association
---