Find a Nutritionist in your area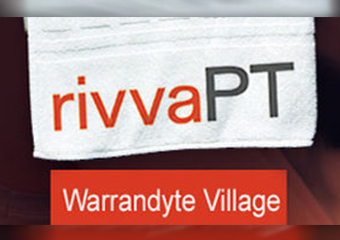 Member since 2018
Rivva PT
Chris Sharp
This practitioner is currently unavailable.
What's holding you back?
At rivvaPT we strive to enhance and improve the overall health and fitness of others through motivation, education and guidance. We dedicate ourselves to long term relationships as we commit to guiding you to be the best version of you.
Rivva PT
---
What is rivvaPT all about?
The history of rivvaPT dates back to 1996 where it was first launched in the heart of Warrandyte, under the original name F.I.T (Fit In Time) by owner and head-trainer Chris Sharp.
Chris, one of the original fitness professionals in Melbourne, saw a gap in the market between Gyms and Personalised Training. He believed that Gyms, while generally being cheaper than 1:1 training had high drop out rates while personal training was expensive. With the need for maintaining a healthy life becoming more apparent in the community, Chris sort to develop a business that provided its members with a sustainable solution, particularly for those who were lacking in self-motivation or people who were new to a gym environment.
RivvaPT not only offers a training solution that is personalised but more importantly sustainable through the introduction of group personal training. Sessions at rivvaPT typically cost between $15-$30 per hour session and following an initial consultation, you will commence on a results focussed, holistic approach to promoting wellness, fitness and body composition through the rivvaPT core principles of Movement, Mindset, Nutrition and Education.
Chris is a passionate health coach and is focussed on helping his clients to not only look and feel better but also function more efficiently so they able to live their greatest life. However rivvaPT is not only a place to exercise but also a community environment where friendships are made and people feel comfortable, which empowers, motivates and inspires them to break down the barriers, which have typically prevented them from achieving their health and fitness goals.
RivvaPT has a number of membership options which can be found here alternatively contact Chris at chris@rivvapt.com.au to discuss how rivvaPT can best meet your needs.
---
How many gym memberships have you wasted?
How many times have you signed up with good intentions of getting your health back on track?
Engagement, experience and integration are the key words that stand out when people are seeking out services within the Health & Fitness Industry[1].
And while people continue to look for an experience that provides them with variety and is tailored to suit their individual needs, in a recent fitness industry survey it was highlighted that over 40 per cent of gym members stop working with their Personal Trainer due to the associated costs[1]. However, they still continue to want an experience to assist them improve their mental and physical health and promote a healthier lifestyle.
So how is rivvaPT different from other gyms and personal training studios?
At rivvaPT we understand that people are driven to exercise primarily to lose weight, get fitter and improve their overall functional ability. Yet unlike the costly 1:1 training model, rivvaPT offers individualised personal training, within a group environment, which not only provides members with a tailored fitness experience but also a more cost effective solution.
Furthermore, unlike other Gym Facilities where it is not uncommon for over 50 per cent new members quit within the first three months, rivvaPT prides itself on developing quality relationships by helping to motivate, educate and empower their members. in fact, many of our clients have been working with us for over 15 years.
The rivvaPT training model is not only a fantastic solution for those new to exercise or the person who has been relatively inactive for a period of time but we also attract members of all ages and work closely with other Health Professionals to assist with injury prevention and rehabilitation as well as providing guidance in nutrition and lifestyle education.
---
For all enquiries contact us today!
---
Service categories