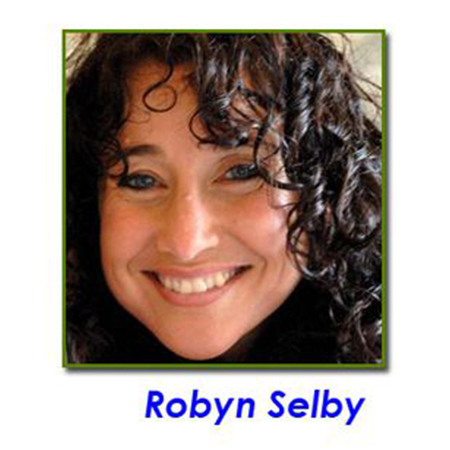 Want to find out my availability, pricing or opening hours? Click on Send Me Details Now to get started.
Send Me Details Now
Clicking on the Send Me Details Now button opens an enquiry form where you can message Robyn Selby directly
Robyn has been a qualiied practitioner since 1994 offering services including remedial, pregnancy, sports and hot stone mssage as well as Homoeopathy, Reiki & Kinesiology for increased sustainable energy, sense of well being, good health and a relaxed state.
Robyn
Servicing area
Vaucluse, Double Bay, Bondi, Paddington, Edgecliff, Rose Bay, Woollahra, Darlinghurst, Sydney, NSW
---
Focus areas
Pregnancy support
Fear
Sciatica
Stress management
Nervous system
Nurturing
---
K I N E S I O L O G Y

Healing: Body, Mind and Spirit

Kinesiology refers to a technique where muscles become monitors to detect and correct various stresses and imbalances within the body. These stresses stop us from functioning effectively and limit our potential.

Through a gentle method of precision muscle testing and specific stress reduction techniques, kinesiology can defuse past traumas, learning difficulties, dyslexia, pain, illness, emotional trauma and fears, behavioural problems, chemical imbalances and more. This gentle process returns the individual to having the power of choice concerning their lives enabling them to create what they want for their future.


H O M E O P A T H Y

This form of medicine has actually been around for over a thousand years, dating back to 468-377BC, during the time of Hippocras, Aristotles, and Paracletes.

Interested in the wholistic view of healing body, mind and spirit, Homeopathy is directed to healing:
 the individuals unique and specific needs, considering their unique genetic and hormonal susceptability;
 curing the disease that created the symptoms, rather than supressing the symptoms of the disease;
 being symptom and/or disease specific rather than generating unrelated side effects;
 created from natural sources;
 used in minimal doses.

Homeoeopathic medicines are an extremely safe and effective form of medicine. Designed to each individuals unique and wholistic needs, homoeopathy stimulates the living body to heal itself.

HOMOEOPATHY RESTORES THE BODYS BALANCE AND PERMANENTLY REMOVES THE CAUSE OF ILLNESS NOT ONLY THE SYMPTOMS


R E I K I

Reiki is a Japanese word, thought to have been derived from Raku-Kei. Raku is the vertical energy flow and Kei is the horizontal energy flow through the body. Rei means universal and ki represents the life force energy found in all living things.

Reiki is a powerful, yet simple natural healing system. Through the laying on of hands, energy is channelled to the area most needed of treatment in the amount needed for balance. Reiki heals physical, mental, emotional and spiritual states. Every treatment is different and healing occurs from the inside, out.


M A S S A G E

Therapeutical/Relaxation
Remedial/Deep Tissue
Sports & RSI Injury Treatments

Suffering from the following?

 Stress & Fatigue
 Sports Injuries
 Muscle Spasms
 Backaches
 Migraines & Headaches
 Sciatica

Did you know?

Massage helps:

 a variety of disorders,
 improves circulation
 improves the efficiency of the nervous system,
 improves muscular tone,
 recharges the bodys immune system,
 relieves pain & eases tension,
 relaxes, revitalises & rebalances body & mind,
 promotes a sense of well being.


P R E G N A N C Y M A S S A G E

Massage facilitates the physiological process of gestation by supporting the work of the heart, increases cellular respiration and stimulates glandular secretions and stabilises hormonal levels. It also increases lymphatic circulation thus reducing edema and fatigue, improves blood flow to all areas including the placenta, alleviates stress on weight bearing joints, reduces and alleviates neck and back pain.

Massage during pregnancy provides great emotional support and physical nurturing, substantially reduces discomfort and pain during labour and birth and provides a pregnant woman with the experience of loving, nurturing touch which she is likely to transfer to her newborn child.
Professional Membership
ATMS - Australian Traditional Medicine Society