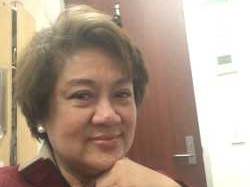 INTEGRATIVE HEALTH & ANTI-AGEING
All of us have to make a choice on how best we can get the health care we deserve and make a lifestyle shift to achieve wellness.
Integrative Health & Anti-Ageing - Services
Servicing area
POINT COOK, WERRIBEE, GEELONG, HOPPERS CROSSING, ALTONA
---
Focus areas
Holistic health
Andropause
Complementary
Stress management
Lifestyle
Hormones
---
---
Services
We encourage our patients to see this as an exciting journey which will have ups and downs on the way but with lasting healing as the ultimate goal.
Family Medicine
Anti-Ageing Medicine
Bio-Identical Hormone Replacement(BHRT)/Supplementation
Nutritional Medicine
Environmental Medicine
Special Interests
Hormonal imbalances (PMS, PCOS, Peri-menopause, Menopause, Andropause)
Weight Loss and Nutritional Imbalances
Diabetes, Thyroid and other Metabolic disorders
Cardiovascular Disease
Digestive and Bowel Disorders
Chronic Fatigue
Stress Management
Doctor consultations and recommendations are based on integrative medical principles such as interactions between mind and body, nutrition, use of vitamins/minerals, hormones, lifestyle advice, knowledge of environmental hazards, and detoxification.
---
Appointments
Initial Consultation
On the first consult, we request that the patient books for 90 minutes. This will enable us to make a detailed assessment of every patient and formulate an initial and individualized management plan.
Review Consults
Follow-up appointments are usually scheduled after 2 weeks then 1 month after followed by 3- 6 monthly thereafter. The duration of follow-up consultation time will vary between 15 and 60 minutes.
Fees
This specialist consultation is a private-billing part of Werribee Medical and Dental Centre and the fees are related to the length of consultation. As such please advice reception if you require an Integrative/Anti-ageing Medicine or Bio-Balance consult.
Please enquire from our team of reception staff regarding consultation fees and Medicare Safety Net Threshold for government assistance with the former.
Cancellation Fees
We require a 24 hours notice for all cancellations. Clients who cancel an appointment with less than 24 hours notice or fail to arrive for an appointment will incur a cancellation fee equal to the time scheduled.
Pathology Orders
Medical consultations will often require a comprehensive and extensive number of pathology tests usually consisting of blood, salivary, stool and urine testing. The requested tests vary according to clinical need and therefore differ in costs. These tests are usually charged privately by the pathology services without a medicare rebate and therefore incur 'out-of-pocket' expenses. Some pathology tests ordered may attract a rebate. It is the responsibility of the patient to telephone the pathology service for precise costing prior to proceeding with the tests. Follow-up tests are usually brief and therefore cost less.
USB/Memory Stick
We would appreciate if you could bring with you a Memory Stick with your completed questionnaire so we can upload any relevant information during consultation and therefore maintain your own personal health record.
---
For more information view my website, send me an email or give me a call
---