Find a Energy Healer in your area

Member since 2011
Sacred Heart and Soul
Servicing area: Toolijooa, New South Wales
Want to find out my availability, pricing or opening hours? Click on Send Me Details Now to get started.
Clicking on the Send Me Details Now button opens an enquiry form where you can message Heidi Presland directly.
Sacred Heart and Soul is an Energy Healing practice focussed on supporting people live more empowered lives full of joy, wellbeing, direction and purpose. Energy healing is an alternative and complementary therapy that allows people to take a holistic approach to their wellbeing.
Sacred Heart and Soul
Welcome
---
Health and life complaints are often an indicator that our body is out of balance, either physically, mentally, emotionally, or spiritually. These complaints are our body's way of telling us that healing on some level is required.
Our body's have their own inherent wisdom and knowledge. Energy healing supports us to listen to that wisdom, to uncover the truth and then to open up the way to transform that truth into a positive and enriching path forward.
Energy healing has supported many people achieve significant and life changing results which lead to a life of improved wellbeing, purpose and spirituality. By working on the underlying cause of the problem, rather than the symptom, energy healing can provide deep, profound and long lasting benefits to people.
If you are experiencing a loss of vitality, addictive behaviours, health problems, physical pain, anxiety, emotional and mental stress,relationship issues, grief or loss, or simply feeling stuck or lost in life, then a session with Heidi can support you.
About Heidi
---
As a practicing Energy Healer, Heidi understands the body's energy systems, and with this knowledge can identify and clear any blockages to promote the natural flow of energy through the body. "My passion is to support people live to their true potential, in their own unique way, with greater health and wellbeing"
Heidi's warm and open-hearted nature allows people to feel safe and held in her sessions. Heidi's gentle approach guides you to uncover, explore and begin healing those areas in your life that hold you back from living to your true potential or no longer serve you.
With compassion and intuition, Heidi can assist you to:
clear energies that are stopping you from living to your true potential
create more peace and harmony in your relationships
address unresolved issues or influences from the past
experience less pain and more vitality in your life
enjoy a deeper sense of relaxation and calmness
Heidi lives on the NSW South Coast with her husband and three children. Whilst working in managerial positions in the hospitality and manufacturing industries, Heidi suffered unexplained and recurring illness and a lack of wellbeing.
Intuitively knowing that there was more to life, Heidi moved out of Sydney, and following the birth of her first son, embraced an holistic approach to health and wellbeing. Ever since, Heidi has been, and continues to be, on her own unique journey of healing.
"Energy healing has supported me to create a life with more peace, acceptance and authenticity. I am now dedicated to guide others to access their deepest truth and to connect with and trust the body's own innate wisdom and intuition."
Consulations
---
These are some of the treatments Heidi offers.
Heart and Soul Nurturing
If you are feeling overwhelmed, depleted or stressed in life, Heidi offers the Heart and Soul Nurturing session. Using a combination of Reiki and essential oils, this deeply relaxing, yet powerful healing is perfect for those needing rest and rejuvenation. This session is designed to provide you with a greater sense of peace and tranquility, able to deal with life in a calmer and more centred way.
Heart and Soul Clearing
If you are feeling, stuck or controlled by old behaviours or negative patterns and beliefs, Heidi offers the Heart and Soul clearing session. With a compassionate,gentle and highly intuitive approach, Heidi supports you to reveal and release energies which no longer serve you. This session aims to support you gain greater personal freedom, allowing you to live to your own true potential.
Enriching Relationships
If you are experiencing difficulties in a relationship, feeling grief over the loss of a loved on, or simply seeking to strengthen a relationship, Heidi offers the Enriching Relationship session. With a gentle and loving approach, Heidi will support you to free yourself from negative or unhealthy attachments from others. This freedom allows you to create a revitalised and deep heartfelt connection, with the aim of experiencing greater peace, love and acceptance in your relationship.
---
Service categories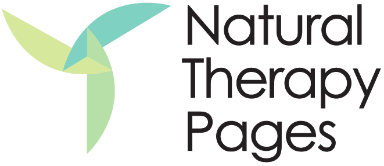 Sacred Heart and Soul