Member since 2014
Saltuary Natural Health Clinic
Reception
Shop 2
134 Great North Road rd
Five Dock NSW 2046
Chiropractic care is so much more than for just bad backs and whiplash! Visits can be beneficial in maintaining good health for those who are active, have stressful jobs, or simply want to be their very best.
Chiropractic at Saltuary
---
About Chiropractic
Chiropractors work with many things including the following:
Posture improvement
Back pain and neck pain; including conditions such as scoliosis
Headaches (including tension and migraines)
Colic, ear infections, and acid reflux
Neurological conditions
Newborn intervention; including improved sleeping patterns, improving digestive disorders, and overall health improvement
Surgery prevention through ongoing rehabilitation
Improving athletic performance; relieving muscle tension and increasing energy levels
Boosting your immune system, and more.
Private health fund rebates apply.


---
Just give us a call or contact us via the 'Make an Enquiry' button below to contact one of our staff to find out what Chiropractic care can do for you
---
See Also...
About Saltuary
A comprehensive Natural Health Care Centre offering Salt Therapy, Float Therapy, Naturopathy, Massage, Acupuncture, Chiropractic, Infrared Saunas and a boutique health food, wellness and gift shop
Acupuncture at Saltuary
Acupuncture | Salt Therapy Rooms | Floatation Rooms | Infrared Saunas A team of committed professionals, working together on your health
Massage at Saltuary
Our massage therapists are incredibly experienced and offer many differnt styles of treatment. Often, they combvine a mixture of many to give you the treatment that youre body is needing. Private health fund rebates apply.
Naturopathy at Saltuary
Our Naturopath treats your entire being. Combining traditional knowledge with the latest scientific knowledge, we aim to bring your body back to balance & achieve your health goals naturally
---
Service categories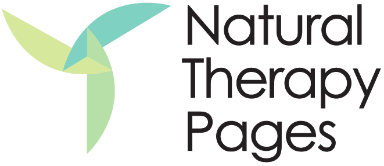 Saltuary Natural Health Clinic