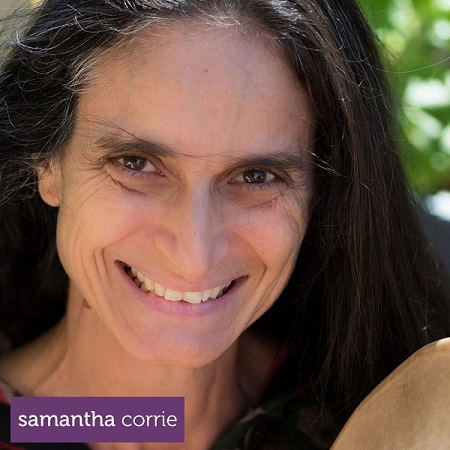 Clicking on the Send Me Details Now button opens an enquiry form where you can message Samantha Corrie directly
Send Me Details Now
From a Shamanic point of view Soul Loss a spiritual illness that causes disease. Through a Soul Retrieval Session I will help you to retrieve your fragmented soul parts and welcome them home in a very grounded and empowered way. I have been facilitating Soul Retrieval Sessions for 20+yrs.
Shamanic Healing, Spiritual Mentoring and Soul Retrieval
Servicing area
World wide, although based in Coogee NSW.
---
Focus areas
Self-love
Shamanic healing
Fears
Soul retrieval
Soul coaching
Distant healing
---
---
Spiritual Healing and Mentoring
Once upon a time, you knew all the answers to all the questions.
You knew how to heal yourself.
You knew how to connect to the land, to the elements
to the spirit in everything.
Then,
in some time or another,
things got lost, confused, pained and hurt,
things got very very out of balance
you chose silence over the truth
you chose silence over the truth
and hiding your skills and talents was a way to protect yourself,
and the inner wisdom that once shone so brightly hid
far
far away.
In a shamanic healing, I help guide you back to your inner truth and souls wisdom, to the Earth, to the elements and your lost and fragmented soul parts and ultimately back to the exquisite realm of your heart.
According to the Shamanic way of viewing the world, Soul Loss is a major spiritual illness that causes dis-ease. It is healing the fragmented soul.. fragmented and lost because of trauma, illness, shock and or pain, and needing guidance, healing and tender care to return home.
This is my work,
the essence of what I love and am passionate about..
my healing techniques goes deep within.
to your cells
to your DNA
to your heart.
It reawakens deep vibration and sound and brings you back to that place within that is called HOME.
I would be honoured to hold space for you (especially women) as you re-weave your inner basket, befriend the dragon weed your inner landscape and overflow once again with your own true essence.
All healing sessions are offered face to face in nature or via zoom/phone.
Soul Retrieval / Shamanic Healing
1hr 15min
Meditation
Life Coaching
Spiritual Healing
Women's Health
Energy Healing
Meditation
Spiritual Healing
Energy Healing
Meditation
Life Coaching
Spiritual Healing
Spiritual Healing Online
Meditation
Life Coaching
Spiritual Healing
Women's Health
From a Shamanic world view, when we experience trauma part of our soul leaves our body as a way to cope. Through breath-work, journeying, visualisation and sound I facilitate a sacred space for you to retrieve your lost and abandoned soul parts and return
Shamanic / Spiritual Mentoring
1hr 15min
Meditation
Life Coaching
Spiritual Healing
Women's Health
Energy Healing
Past Life Regression Therapy
Life Coaching Online
Spiritual Healing Online
Workshop Online
I welcome you as you are given time to speak your True Story to find the right words to articulate the deeper journey of your souls memories, your life and your dreams, I welcome you as you walk the tunnel of your fears and traverse the overgrown pathways
Qualifications
Meditation Teacher
Shamanic Practitioner
Spiritual Healer
Spiritual Mentor
Earth Based Healer
Shamanic Teacher
Life Mentor
---