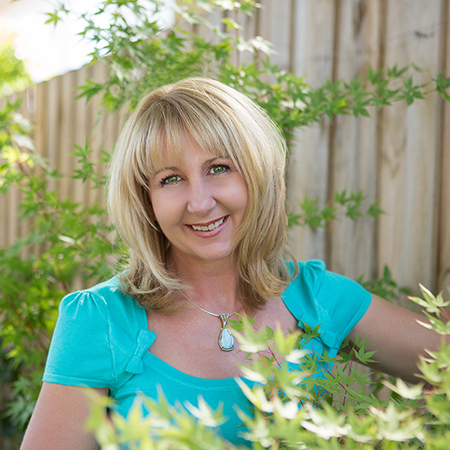 Sanctuary of the Heart - Wellbeing Studio
Want to find out my availability, pricing or opening hours? Click on Send Me Details Now to get started.
Send Me Details Now
Clicking on the Send Me Details Now button opens an enquiry form where you can message Michele Lee Hansen directly
Your body is a unique map, which has been shaped by experiences, fears, habits, beliefs and genetic references.  Through using our holistic understanding and expertise, we help you to read this map of your body and gain valuable insights which will assist in your ability to recuperate and achieve long-term healing.  Assisting you with integrative health modalities that have been proven to work over centuries for Pregnancy, Childrens's Health, Chronic disorder and many more listed below........
Sanctuary of the Heart - Michele Lee Hansen
Servicing area
Ringwood, Victoria
---
Focus areas
Natural medicine
Health issues
Conception
Private health
Emotional wellbeing
Wellness
---
About Your Practitioner
My aim is to provide simplified health solutions to assist with good health on an physical, emotional and mental level as well as improving your ability to recuperate and achieve long term healing.
My passion is sharing wisdom and knowledge offering a holistic approach to health and well-being in a caring and nurturing environment.
Since having my son Tobias, I have found a new passion for the health and nutritional needs of children, which has also led to assisting many women with healthy pregnancies and adjusting to life as a parent.
I have always been interested in vibrational and the mindbody medicine connection, which I was introduced to when I was a 21 years old. I was fortunate enough to hear Wayne Dyer speak at a seminar with other speakers who conversed about the mind-energetic connection. I became fascinated with how emotions and our thoughts were linked to illnesses. This fascination led me to reading many books gathering information and knowledge which guided me towards studying Natural Medicine.
I first qualified as a Naturopath and Kinesiologist over 20 years ago and since then continued to study various modalities such as Kinesiopathy, Herbal and Nutritional Medicine to Reiki, Metatronic healing, Medical Intuition, Pilates and meditation. Whilst working with my clients I felt like there was still a piece of the puzzle missing with recuperation, so I started researching. When the timing was right I found a Medical Intuition course, becoming a qualified Medical Intuition teacher. Seeking to expand my energetic connection, I continued studying Quantum Consciousness with Peter Smith at the Institute of Quantum Consciousness.
I was able to use the knowledge from the Medical Intuition modules and integrate my new skills with clients which provided a profoundly deeper connection. I was becoming more aware of my awakening to the illusion of separateness. I am continuing to learn daily that we are all connected to everything and how to start living again from the heart. This deeper connection propelled my work and gave a greater level of understanding of how we manifest dis-eases. With this deeper understanding I am able to incorporated more tools such as like crystals, as they aid in our path of transformation. As we start connecting with our hearts and tune in, we remember there is no separation, together we create long term changes in both my clients and my own life.
I feel privileged and honoured that my clients share so much of themselves and their lives with me. Using wisdom and gentle guidance, I get to observe people tuning into the essence of themselves. It is a gift to be involved with my client's as they awaken and watch them embrace their connectedness, oneness, compassion and respect for themself and our universe we live in.
As a result, after many years of facilitating various modalities, in 2018 I was called to create 'Intuitive Communication and Vibrational Medicine' a course which gives others the opportunity to explore and develop their intuitive nature. If you have a knowing, a yearning to discover how to tune into energy and read vibration, or a need to embrace your special abilities and gifts. This course was foundered by noticing people needed to know to open up their psychic abilities such as clairvoyance, clairaudience, clairsentient and enhance their divine essence of who they truly are. It's a process to assist you in expanding ancient knowledge and wisdom beyond the physical realm to learn about consciousness, metaphysical, Quantium science and to awaken to feel the rhythm of life and tap into true potentiality.
I AM ALL THAT I AM!
I am a professional practitioner dedicted to achieving the most appropriate treatment for your needs. With decades of experience in the Natural Medicine industry I have worked with many people with various illnesses. Combining Naturopathy, Kinesiology, Homeopathics, Herbal Medicine and Medical Intuition enables the client to recuperate in many facets of their life including physically, emotionally and mentally. You will find it easier to achieve and maintain changes in your life.

SERVICES PROVIDED:
NATUROPATHY is an effective and safe treatment for a wide range of health disorders. Emphasis is placed on treating the cause of a disorder rather than just the symptoms, and disfunction is corrected using therapeutic remedies that do not have harmful side-effects. The result is to provide lasting effects.

A good naturopath spends time taking a thorough history, listening, and if necessary, conducting diagnostic examinations & an iridological assessment. The underlaying causes contributing to the disorder are identified, and most efficient and effective treatment is determined. Lifestyle changes and natural medicines, such as homoeopathic, herbs and nutritional supplements are selected according to what is most appropriate for the patient. These are therapeutic remedies that when correctly prescribed; ease discomfort, bring balance to body functions and enhance physical, mental, and emotional wellbeing.

AREAS IN YOUR LIFE THAT MAY BENEFIT with our treatment
Enhance fertility naturally

& support IVF patients to aid conception

Recuperate

from women's health issues; PMT,

menstruation

& menopause
Energy related disturbances such as, tiredness & fatigue lessen

Learning difficulties

(enhance your ability to learn easily)
Recurring pain or injuries can be resolved
Depression, anxiety, sleep difficulties
Stress & time management may become simple
Allergies, skin irritations, poor immunity may heal quicker
Financial strain & stress maybe defused
Healing personal relationships with either partner, parents, or self


Kinesiology uses the gentle art of muscle monitoring to access information about a person's well being. Originating in the 1960's, by Dr George Goodheart, it combines Western techniques and Eastern wisdom to promote long term recuperation. Kinesiology identifies the elements which can create conflicts within a person and investigates how a person requires assistance to balance themselves mentally, emotionally and physically back to health and wellbeing.
Kinesiology in Australia is used to describe the application of muscle testing within a philosophy or set of protocols to achieve a healthy state of well being. The difference between the terms 'Kinesiology' and 'Muscle Testing' needs to be clarified. "Kinesis" comes from a Greek word meaning motion and "ology" referring to the study of a science. "Muscle Testing' is a reference to the actual use of applying pressure to a muscle to check for a change of response in the muscle. Muscle testing is a diagnostic tool used to evaluate disturbances of the musculoskeletal system where a certain stimuli are used to challenge to monitor how the muscles will react.
Muscle testing itself, is a verification tool that shows how well a person adapting to reaction's in Life that may cause them stress. Monitoring the muscles does not measure the muscle strength of a person; it monitors the neurological response through the central nervous system via the musculoskeletal system. It gives an indication of the person's response or reaction to whatever the stimuli is, by sending signals along the nervous system between the brain and the rest of the body, thus creating a feedback loop. This feedback loop is constantly monitoring what changes are occurring on the inside and outside of a person. How a person learns to protect can create conflicts between the behavioural and inherited references..
Monitoring the muscles can be an effective tool, if used appropriately and with the awareness of this discipline. Kinesiology uses various techniques to verify information, such as a "Pretest". This is a method, where a set of techniques are applied to a specific muscle to monitor its response, called an indicator muscle. Why we monitor the indicator muscle independently, is to make sure that there are no problems with the function of the muscle. If a muscle has a damaged tendon or nerve, this may affect the results of the muscle test when accessing further information via their nervous system. Pretests are techniques, which are only one of hundreds of methods, which the kinesiologist applies whilst muscle testing. The methods are used as references to gathered information and develop a picture of how a person wants assistance in returning to a balanced state of health.
Michele uses the various modalities in kinesiology ranging from Neuro-training (formerly Educating Alternatives), Neuro-Organised Techniques (N.O.T), Touch for Health, Three in One, Professional Kinesiology (PKP) and Educational Kinesiology - Brain Gym®.
Sanctuary of the Heart is dedicated to promoting health through applying the Natural Laws of Healing, encouraging his or her own healing ability and empowering the person to attain Life-style changes.
As a highly trained professional the clinic offers scientifically proven, natural and effective treatment, in a caring, confidential and comfortable environment.
Naturopathy
Energy Healing
Herbal Medicine
Homoeopathy
Kinesiology
Nutrition
We use a system of natural health care that treats each person as a unique individual with the aim to stimulate their own healing ability with natural medicine principles. NATUROPATHY is an effective and safe treatment for a wide range of health disorde
Energy Healing
Herbal Medicine
Kinesiology
Natural Fertility Management
Brain Gym
Weight Loss
Women's Health
Weight Loss Online
Kinesiology uses the gentle art of muscle monitoring to access information about a person's well being. Originating in the 1960's, by Dr George Goodheart, it combines Western techniques and Eastern wisdom to promote long term recuperation. Kinesiology ide
Qualifications
Quantum Consciousness
Diploma In Herbal Medicine
Reiki Level 1 & 2
Diploma In Nutrition
Pilates Instructor
Bachelor of Health Science (natural Medicine)
Graduate Diploma In Complementary Therapies
Associate Diploma In Health Science (naturopathy)
Specialised Kinesiology - Level 6
Brain Gym Licensed Instructor / Consultant
Medical Intuition Instructor / Consultant
Intuitive Communication & Vibrational Medicine
Professional Membership
ATMS - Australian Traditional Medicine Society
Australian Kinesiology Association
IICT - International Institute For Complementary Therapists
---