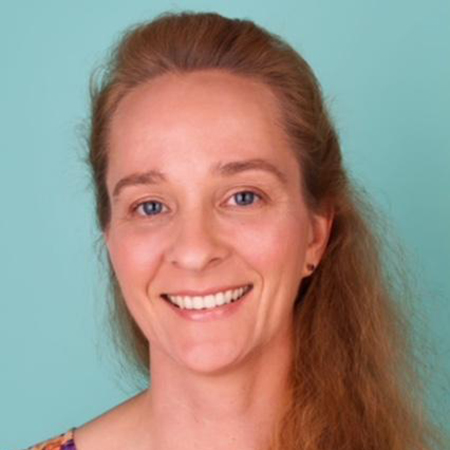 Naturopath
Clicking on the Send Me Details Now button opens an enquiry form where you can message SANNA PETERSEN directly
Send Me Details Now
Through both conventional and natural medicine, naturopathy addresses an individual's health holistically, eliminating the root cause of health issues. A naturopathic approach can help you improve your health for good and take your life back. Get in touch with Sanna online to find out how you can benefit from naturopathy.
Naturopathic Services for Family & Womens Health
Servicing area
Hervey Bay
---
Focus areas
Fatigue
Pregnancy support
Stress management
Natural medicine
Pain relief
Headaches
---
---
Sanna grew up in Sweden surrounded by healthy and alternative lifestyles, and at an early age, she knew she would become a health practitioner.
With offices now in Brisbane and Hervey Bay, Sanna offers a full range of naturopathic services and treatment options.
Over the course of her 25-year career in Natural Medicine, Sanna has used sophisticated diagnostic tools to help people achieve optimal health and happiness.
As a Naturopath, her skills and background enable her to treat the whole family, and she has expertise in infertility, pregnancy, children's, men's, women's and elderly health.
You can now receive a consultation online via Skype or Telehealth.
Services Offered
Naturopathic Services
Weight Management
Individually tailored weight management plans include the following tests:
Weight analysis
Organ function tests
Blood tests
Immune Disorders
The body may suffer an immune disorder because of an imbalance accumulated over time, a sudden shock or trauma, or pathologies like bacteria or viruses.
With sophisticated diagnostic tools, including organ function testing, vitamin and mineral hair analysis, allergy testing, blood tests and extensive analysis, the body can be rebuilt and restored.
Allergies
Poor digestion and gut health cause allergies. Finding out the compromised digestive system is the first step toward restoring it while avoiding foods with high sensitivity and allergy to individuals for a certain time, and then reintroducing foods slowly.
To find out whether you have those sensitivities, a non-invasive, painless test can be done.
Digestive Disorders
Digestion disorders are linked to poor eating habits, antibiotic overuse, stress, alcohol, tobacco use, candida, bacterial overgrowth (SIBO) and parasites.
Patients will undergo various tests to determine the cause of their symptoms, followed by a treatment plan.
Hormonal Health
By living a poor lifestyle and eating poor quality food, we put the body under a lot of stress, commonly resulting in hormonal issues.
An Organ Function Test can help detect which organs need to be strengthened and balanced, which allows for more accurate prescriptions and programs.
Other Services Offered
Body Alkalinity
Therapeutic Massage
Electro-Acupuncture
Vitamin and Mineral Testing
Herbal Medicine
Diet and Nutrition
Hair Analysis
Ryodoraku Organ Function Testing
Pricing
Initial Consultation, 1 hour, includes Organ Function Testing - $95
Follow-up Consultation, 30 minutes, includes Organ Function Testing - $55
Allergy/Sensitivity Testing - $95
Vitamin/Mineral Hair Analysis - $50
Remedial Massage (may include electro-acupuncture if necessary)


30 minutes - $55
45 minutes - $65
1 hour - $80
Health fund rebates for remedial massage only.
Opening Hours
Monday: 8:00 am to 6:00 pm
Tuesday: 8:00 am to 6:00 pm
Wednesday: 8:00 am to 6:00 pm
Thursday: 8:00 am to 6:00 pm
Friday: 8:00 am to 6:00 pm
Saturday: 9:00 am to 1:00 pm
Sunday: Closed
Make an appointment with Sanna online today!
---