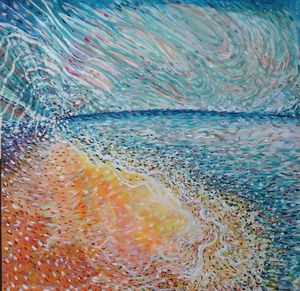 Member since 2018
Sara Di Genova Art Therapist
Servicing area: Bayside & Glen Eira. Online sessions also available
Aphasia
Creativity
Transpersonal art therapy
...
Want to find out my availability, pricing or opening hours? Click on Send Me Details Now to get started.
THERAPEUTIC CREATIVE ARTS
Therapeutic Creative Arts Practitioner
---
What is Creative Arts Therapy?
---
Creative arts therapy uses multi modalities and various art mediums to explore, widen and deepen self awareness and awareness of how one relates to others and the world. Through creative and sensory arts therapy processes innate wisdom can bring about insight into perspectives, perceptons, beliefs, values and patterns of being held in mind and body and offers gentle ways to empower and create change, both through the use of imagination and developing awareness of choice in creation. Creative arts therapy may include modalities such as play therapy, music and sound, storytelling, embodiment and movement as well as various art mediums such as paint, clay, ink and collage.
Who benefits?
Therapeutic Creative Arts Therapy is beneficial for those who would like to broaden their world view and deepen their connection to self, to others and the world. Knowing oneself can bring greater confidence, wiser desicion making and an overall more peaceful and content being. Children seem to have an affinty to arts practice, as they are more apt to play and are free of judgement, although, arts therapy allows adults to access and unleash the innate creativity that resides within and therefore arts therapy is beneficial for any age. It can be really, for anyone who may be moving through and processing difficult circumstances or life changes. The therapeutic benefits that arts therapy can bring are many, including increasing self confidence, development of self awareness, emotional regualtion, meditative contemplation and braodening one's imagination and possibilities.
---
About Me
---
I have qualifications in Therapeutic Arts Practice, Transpersonal art therapy and Primary education. I have had experience working with children of diverse cultural backgrounds and children with special needs. I have also worked with women in a refuge shelter who had experienced domestic violence and with young people recovering from addiction.
I have a strong arts based practice of my own, being a painter and a singer/spngwriter.
It is my understanding that all humans are creative beings (indeed all of life is creative). Given the permission and acceptance to play and to express creatively allows to quicken the process of self realization and equips the individual with the ability to flow with the constant life changes and challenges that it brings, providing guidence to new ways to see and percieve the adventure that life can truly be.
Services
---
I offer one on one art therapy sessions for children and adults alike at my home studio or online. I offer a safe space to explore a choice of materials and art modalities, such as clay, paint, charcoal, textiles etc. music, movement, voice, sand tray depending on the needs and wants of the individual. My practice is based on a person centred approach to self actualization and self empowerment by providing environmental conditions that allow and encourage individual expression. I offer a gentle presence, acceptance and inquisitive nature to work alongside and collaborate with the individual.
On request I can do home visits.
Contact
---
0451 840 905
sara.therapeuticarts@gmail.com
Qualification details
Masters of Therapeutic Arts Practice
Advanced Diploma of Transpersonal Art Therapy
Bachelor of Primary Education
---
Service categories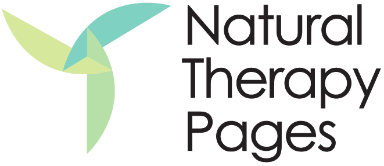 Sara Di Genova Art Therapist