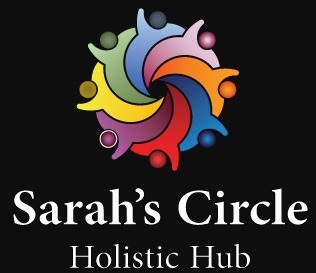 Sarah's Circle Holistic Hub
Offering spaces ideal for health & wellbeing workshops, training, classes, meetings or courses. An inviting, warm, relaxed & inspiring environment that supports togetherness, openness & a sense of unity.
Venue Bookings: Welcoming & Relaxing Holistic Hub
Servicing area
Mandurah WA
---
Focus areas
Life purpose
Love
Hydration
Nurturing
Lifestyle
Stress management
---
---
Sarah's Circle location has rooms with lovely gardens and an endless fresh air breeze. The atmosphere brings healthy, transparent energy to the members that encourage them to reflect, focus and let people relax and get motivated by the setting.
Indoor Room Hire
15-20 seats and has kitchen facilities as an option
Room Hire with Kitchen Facilities
Half-day plus GST - $99
Full day plus GST - $150
Venue Hire
Half-day plus GST - $150
Full day plus GST - $180
Options for Venue and Room Hire
Indoor room
(Space is only fitted with a maximum of 15 tables and 20 chairs, and kitchen can be included)
This is an overlooking view of the gardens, it can be used for a number of workshops or even a single session in the fields of arts, music, health & wellness.
Outdoor room
(Max of 20 - 25 people, and kitchen can be included)
This is open directly to the gardens, it can be used for recreational activities and exercise programmes.
The sacred room
Octagonal room is positioned at the back of the building which looks over the garden and is suitable for personal enhancement, reflection, advice and coaching.
Whole venue
This has cooking services and is suitable for retreat groups for health and wellness purposes.
We provide community-based and appropriate deals for up to 25 people. For larger groups, the price will increase.
Book now and let us be part of your activities.
---