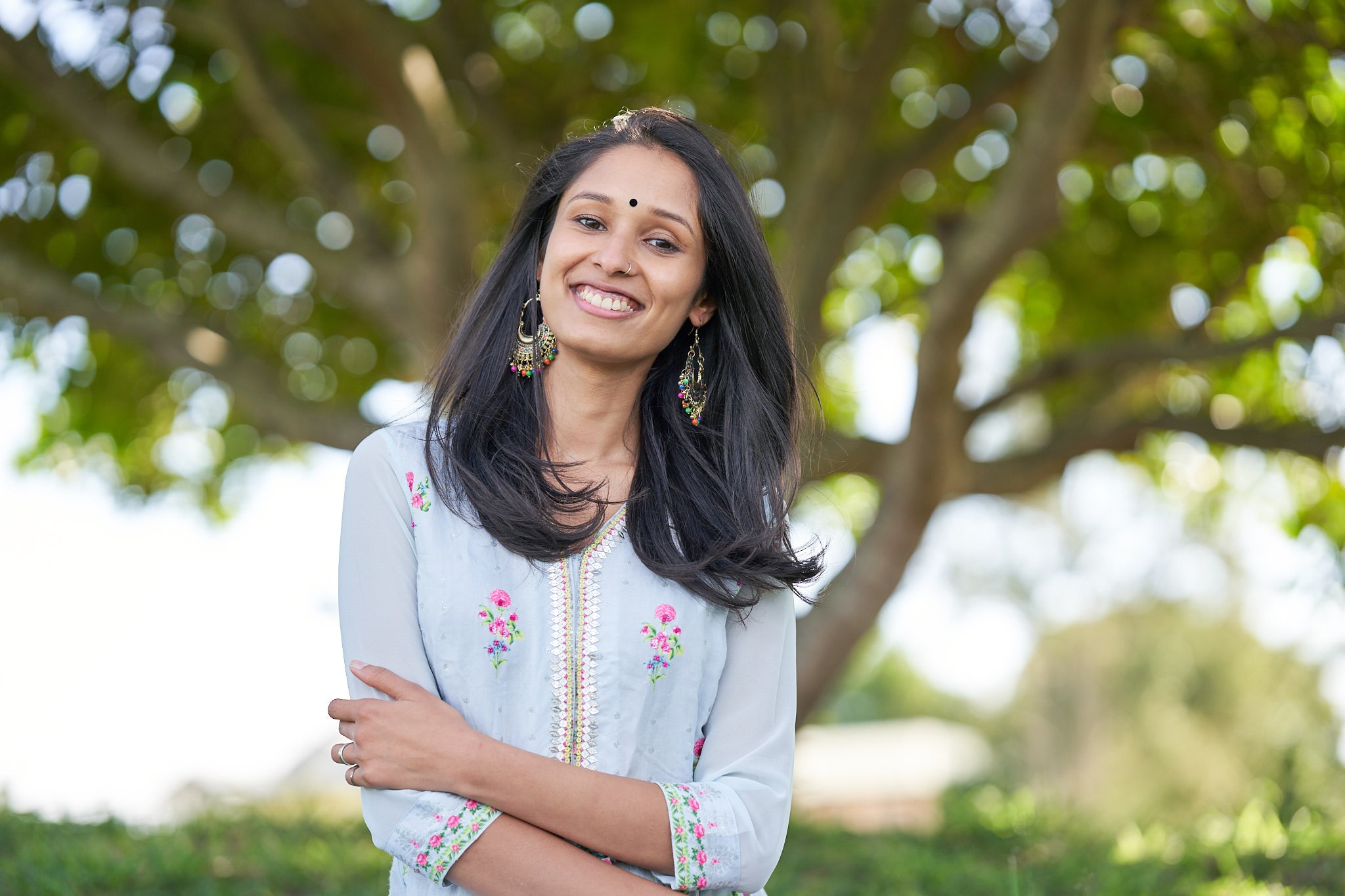 Saudamini - Life Coach
Clicking on the Send Me Details Now button opens an enquiry form where you can message Damini Gallagher directly
Send Me Details Now
Find your way back to a fulfilling, free, and finely balanced life. In 1:1 coaching, we apply practical and personalised techniques to lead you into your power and realise your highest potential.  Counselling | Life Coaching | Wellbeing | Body and Mind | Floatation Therapy | Meditation | Yoga
Saudamini Life Coaching & Counselling
Focus areas
Limiting beliefs
Confusion
Burnout
Holistic wellness
Transformation
Intuitive healing
---
Great success is often paired with anxiety, overwhelm, and poor physical health. Ever wondered why? When we focus too much on our achievements, other important aspects of our life fall by the wayside.
But here is the simple truth: it is never too late to find your way back to balance, clarity, and calm. All you need is a willingness to change, and the right guidance, to start living your best life.
There are a lot of techniques online that claim to help you live the life you want. I know the frustration that comes from trying them out to no avail, time and time again. So I'll let you in on a little secret. Until you have developed the mindset to use these techniques effectively, they won't work for you.
That's where I come in.


What's involved?
I work closely with you to discover who you are and why you're feeling stuck. My sessions provide you with insights, not information. Using these insights, you will gain a deeper understanding of yourself. Only then, can you make true and lasting changes to your health and wellbeing.
I take a holistic coaching approach because your life consists of many moving parts. You are the common thread that ties them all together.
I draw on the ancient wisdom of Ayurveda, Vedanta, Yoga, Vastu, and Taoism to lead you into your power. Then we apply practical and personalised techniques to help you realise your highest potential.
Some of these philosophies may be unfamiliar to you. That's okay. That's why I offer a free discovery call. I'll happily answer any questions you have, and we'll figure out if we're the right fit!
During our work, you will develop a deep understanding of how to apply these teachings to your life.
Together, we will take a deep dive into your being and bring out the best version of you.
In our one-on-one sessions, we'll redefine how you experience life. You will have the tools you need to create the life you've always dreamed of, and we'll apply techniques that work for YOU. Because you're not like anyone else.
That's why my program is highly personalised.
My coaching program is for you if:
You want to change your life.

You feel burnt out.

You have a lack of motivation.

Your life feels chaotic.

You're lonely or isolated.

You want to transform anxiety, stress, and overwhelm.

You feel like something is missing from your life.

You keep finding yourself in the same difficult situations.

You struggle to connect with people.

You never have time for all the things you want to do.
How will the program help you?
When you truly understand your potential as an individual, you will become unstoppable. You can improve your spiritual, emotional, mental, and physical health. All you need to do is take the first step. And I'm here to help.
Our work helps you develop a more fulfilling, balanced lifestyle that will sustain you for years to come.
My clients emerge from the program feeling liberated, powerful, and prosperous.
In the program you will:
Identify limiting, unhealthy patterns and change them.

Realise your role as a creator.

Diminish symptoms of stress and anxiety.

Learn why there is a void in your life and how to fill it.

Create a new mindset.

Form new habits.

Find time for the things you love again.

Gain clarity.

Start flowing with life, instead of resisting.
How Vedic Counselling helps you:
Many counsellors specialise in one field. This means they address one element of your being. The foundation of Vedic lifestyle is understanding yourself as a complete human being. Vedic counsellors provide guidance on all aspects of your life. Using the appropriate tools and practices, we help you create harmony and balance.
Vedic counsellors guide you in:
Identifying your purpose and capacity

Your career and values

You relationships

Happiness

Creativity

Health and wellness for your body and mind

Yoga

Self-realisation


How Floatation Therapy helps you:
When combined with Vedic guidance, floatation therapy has profound physical and mental health benefits. It can significantly enhance the quality of your life and experiences. Floatation therapy can help to:
Reduce symptoms of anxiety, depression, and stress

Increase mental clarity and motivation

Boost creativity

Reduce muscle tension

Promote blood circulation

Improve skin health
Please note, Floatation Therapy is only available if you live locally.
Who will you be working with?
I'm Damini (but you can call me Mini), a qualified Vedic counsellor and experienced life coach. I was born and raised in India and moved to Australia 7 years ago. This is when my journey to self-discovery began.
I have spent years understanding the different states of human consciousness. I have travelled the world and undertaken practice in several modes of meditation. I have gained skills from Vipassana meditation, Indian classical dance, ancient cultures, Shamanic practice, and the great philosophers and psychologists.
Through integrating this knowledge, I have achieved tremendous inner peace and happiness. I am a dancer, a coach, a mother, a daughter, a sister, and a wife. I embrace my privileges and responsibilities, and the ups and downs that come with them.
Now, I help people like you follow this path towards meaningful, creative, harmonious living. And the results are truly amazing.
It is my passion to help you find peace, clarity, and balance in life. This is more than a job for me. I devote myself to your success and love to see you thrive.
How long will it take?
Transformation is a

highly

personal journey. The time it takes to create lasting change is different for everyone. It's dependent on your lifestyle, personality, and preferences.
In my experience, most of us fall into one of two broad categories.


You like to take things slow, and work

persistently

at a steady pace. You may find it hard to balance intensive coaching with other aspects of your life.



You love diving right in and will delight in the challenge of intensive coaching. You may desire accelerated results and want to work hard over a short time to achieve them.
Remember, neither is better or worse than the other. It's

simply

a matter of how we work best.
Generally, it can take anywhere from 3 to 6 months for us to achieve your goals. But our work

is determined by

who you are and your individual lifestyle. Your situation is unique, so my services fit in with you.
Once I know more about you, I can provide guidance on how long we should work together. I'm excited to get to know you, so don't hesitate to reach out!
Are you ready to realise your full potential and start living a healthier, more balanced life?
The first step is booking in your free, no-obligation discovery call. Let's get started!
My Qualifications
*Certified Integral Vedic Counsellor
- Dr. David Frawley , American Institute of Vedic Studies
*Certified in Life Coaching and Mentorship, specialising in the Arogya Method
- The Float Guru
*Certified Floatation Therapy Consultant
- The Float Guru
My clients' success
"...Trust in Damini's knowledge and capacity to transform"
"By allowing Damini to coach me and by doing the work I have been able to both become aware of hidden attitudes that were holding me back and to challenge them.
As a result, I have transformed my life in only 8 weeks. I am no longer able to go back to being who I was.
I recommend everyone who is willing to come out of their comfort zone, dive into the unknown to bring out their best self and committed to doing the work, to trust in Damini's knowledge and capacity to truly transform."
- Angela Sierra | Writer | Brisbane, Australia
___________________________
"I always felt so comfortable, secure and free to talk about everything..."
"I started with Mini as I was trying to find someone who could help me with my Anxiety and my Panic Attacks - at least at that moment I thought that was my main issue.
I always felt so comfortable, secure and free to talk about everything I was feeling. Mini has helped me with my relationships, insomnia and my understanding of who I fundamentally am . The most important one was to come to an understanding and feeling that I was not defined by any of the things that were happening or will happen in my life. Feeling ok with the flow of my emotions and being happy to be around all my emotions even on my "bad" days. At the end "I" am the only one who can define what is "good" or "bad" and how every single thing that happens in my life will affect me.
I'm feeling more secure with myself, more aware of my emotions and now I have the tools to navigate in my life. I am no longer fighting with life, I just look at it and go through it with my eyes and heart open."
- Maria Elisa Molina Zapata | Social Worker | Brisbane, Australia
___________________________
"I highly recommend working with Damini if you're looking to get out of negative loops in your life and want to start laying the foundation for a more balanced and fulfilling life."
"I feel completely transformed. My whole reality has shifted from burden and stress to energy and lightness. I've never worked with a personal coach before, and I started working with Damini when I was feeling overworked and burnt out. It was clear from our sessions that Damini paid close attention to my specific situation and provided me with a tailored program.
I felt improvement at work and in daily life within two weeks, and I could feel the structure of the program was designed to bring me steady progress. Within a month I was feeling relief from my symptoms and could see balance and energy restored. There is a night and day difference in my reality between now and the beginning of the program.
I found the experience worthwhile for a few reasons. Certainly, having someone to be accountable to is a huge help. Also, with Damini's coaching, I could easily understand what I was doing that made my situation worse. Damini helped me work toward improving each issue bit by bit. I now have all the tools to keep from getting burnt out in the future when the work/family/life responsibilities get too much.
The insights and techniques from the course are also really clear and easy to integrate into my day. I highly recommend working with Damini if you're looking to get out of negative loops in your life and want to start laying the foundation for a more balanced and fulfilling life."
- Regan Gallagher | Neuroscientist | Melbourne, Australia
You can see more success stories on my website.
1:1 Holistic Coaching
less than 1min
Ayurveda
Meditation
Life Coaching
Wellness Coaching
Life Coaching Online
Meditation Online
Wellness Coaching Online
Executive Coaching Online
Floatation Therapy
*4-6 months of highly personalised coaching tailored to you and your lifestyle. *Experience greater clarity, fulfilment, abundance and balance between the materialistic and spiritual worlds *Receive customised daily rituals based on your individual mind a
PRAJNA GROUP COACHING AND COMMUNITY
18hr
Ayurveda
Meditation
Life Coaching
Wellness Coaching
Life Coaching Online
Meditation Online
Wellness Coaching Online
Ayurveda Online
Executive Coaching Online
Floatation Therapy
*16 week programme connecting you with like-minded individuals. *Revitalise your spiritual and physical health, enhance your performance and develop a balanced life-style. *Receive practical tools and techniques to bring lasting transformation to your li
Qualifications
Vedic Counsellor
Certified Coach
Certified Float Consultant
---