Find a Personal Trainer in your area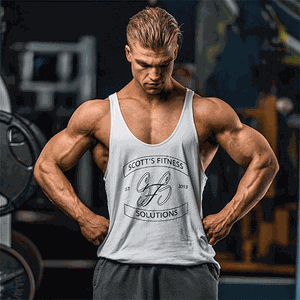 Member since 2020
Scott's Fitness Solutions
This practitioner is currently unavailable.
I got into the fitness industry wanting to make a difference in people's lives and I feel like I've done it up to now, in a small way.
Scott's Fitness Solutions - About
---
My name is Scott Nelson and I am a Personal Trainer, based in Adelaide. Fitness has always been a big part of my life from a young age, when I began playing Australian Rules Football, which I played for nine years. It wasn't until I finished high school and started studying at TAFE for my Personal Training certificate that I discovered my passion for bodybuilding that I started weight training as part of my football training when I was 16.
In 2012 I became certified as a Personal Trainer and in early 2013 I founded Scott's Fitness Solutions which was when I decided that bodybuilding was a sport I wanted to try, initially as something to increase my knowledge and what I could give in my company. I fell in love with the stage after performing for the first time and became addicted to improving myself every single day and being the best I could be. I use the same enthusiasm and determination to participate in natural bodybuilding contests and drive my customers and achieve each of their goals too.
I can deliver organized and personalized plans for any level of fitness (beginner to advanced), no matter what you're trying to achieve. Each of my plans is suitable for helping you become fitter, stronger and safer.
Services
Body Recomposition
Training Program
Bootcamp
Personal Training
---
Service categories